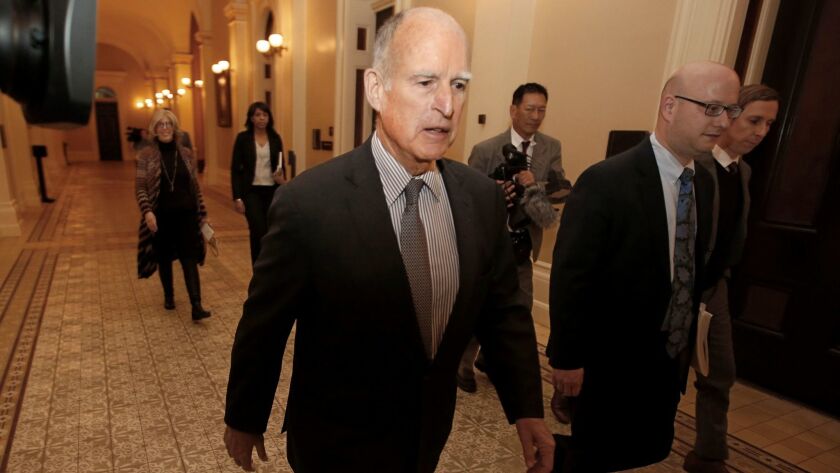 Voice of OC
Gov. Jerry Brown and two top Assembly Democratic leaders will visit the proposed veterans cemetery site at the former El Toro Marine Corps Air Station in Irvine within the next several weeks, Assemblywoman Sharon Quirk-Silva said.
The City Council's April 4 vote to put $38 million toward turning part of the former base into a cemetery sends a "strong message" to Sacramento about how serious Irvine is on the issue, Quirk-Silva (D-Fullerton) said, adding an additional $10 million in federal funds is available for the El Toro site.
"I think we're in a good place right now," said Quirk-Silva.
Although there is no specific date yet for the governor's trip, the assemblywoman said he will be accompanied by Assembly Speaker Anthony Rendon (D-Paramount) and Assembly Budget Committee Chair Phil Ting (D-San Francisco.)
According to Irvine Councilman Jeff Lalloway, the cemetery will cost about $77 million. The Legislature would have to provide the remaining $29 million.
The council also voted to explore an alternate cemetery site near the interchange of the 5 and 405 freeways. That land is owned by developer FivePoint Communities, which has said it is willing help build a cemetery there. In exchange for its freeway site, it would get the El Toro land, which now is part of Irvine's Great Park.
Quirk-Silva said the possibility of an alternate site shouldn't hurt the chances of securing funding for the old El Toro base.
However, she said if the alternative freeway site is chosen, the proposal would have to go back through the Legislature and would need approval from the federal government.
"We would have to start over," she said.
Neither the Governor's Office or FivePoint Communities returned calls seeking comment.
Veterans have asked for a cemetery in Orange County for decades. Currently, the closest veteran cemeteries are in Riverside, Los Angeles and San Diego counties.
This story was reported by Voice of OC, a nonprofit investigative newsroom, as part of a publishing agreement with TimesOC. Spencer Custodio can be reached at spencercustodio@gmail.com.
---