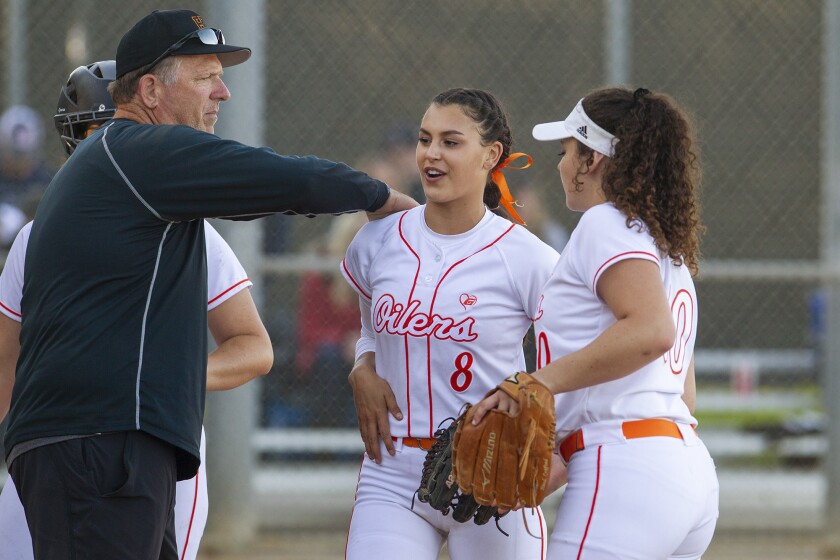 Huntington Beach High softball coach Jeff Forsberg enjoys working with numbers, but there is one trend that he would not mind breaking this season.
Two seasons ago, the Oilers went as far as they had ever gone in reaching the CIF Southern Section Division 1 quarterfinals. The campaign ended with a controversial loss at Norco in extra innings.
Last season, Huntington Beach topped its previous playoff run in advancing to the semifinals. Again, the Oilers met the Cougars. Once more, Norco won and went on to win the Division 1 title.
"If I was a betting man, I would have us losing in the finals," Forsberg said facetiously. "You follow the trend, right?"
As far as other numbers are concerned, those analytics can be tossed to the side. In a unique move, the Oilers took Clifton StrengthsFinder assessments, revealing an overwhelming personality trait within the team.
"This team graded out off the charts [with] cohesion [and] teamwork, which is interesting to see because I keep saying, 'Hey, you guys have great team chemistry. You guys all want to pull for each other,'" said Forsberg, a 15-year coach who recorded his 200th career win in a season-opening victory over San Clemente on Tuesday. "We just wanted to see what their individual skills were.
"We have an outstanding group of just, 'We want to be together, and we want to make it work together,' [that] type of thing."
Huntington Beach will be led by Texas A&M-bound senior pitcher Grace Uribe, the returning Daily Pilot Softball Dream Team Player of the Year.
With the loss of power-hitting catcher Reanna Rudd to Tommy John surgery, Shelbi Ortiz figures to have a prominent role offensively as the Oilers look for her to set the table atop the lineup.
Marina shared the Surf League championship with Los Alamitos last season, although the Vikings left opportunities on the table. Los Alamitos beat Marina 6-3 in the season finale, preventing the Vikings from winning the league title outright.
Senior pitcher Emily Rush also carries a big stick in the batter's box for a Marina team looking to avenge its first-round loss as the top seed in Division 2 last season.
"We underachieved last year when we lost in the first round of CIF," said Shelly Luth, who co-coaches the Vikings with Dan Hay. "We have some unfinished business, and I think that is their goal right now is to play the best softball that they can."
The Vikings have been promoted to the section's Division 1 playoff grouping.
"It's just that you got to get your bootstraps on," Luth said of moving to the top division. "You have to get after it."
Luth is also excited about freshman Anaya Togia, who will start at third base and provide some relief in the circle for Rush.
There are several new coaches across the area, including at Edison, where Jeremy Barnes will take over after previously serving as an assistant on Melissa Roth's staff.
Unlike the Oilers in Division 1, the Chargers did not receive the good fortune of receiving an at-large selection into the Division 2 playoffs after ending last season at 16-10 overall and 4-5 in the league.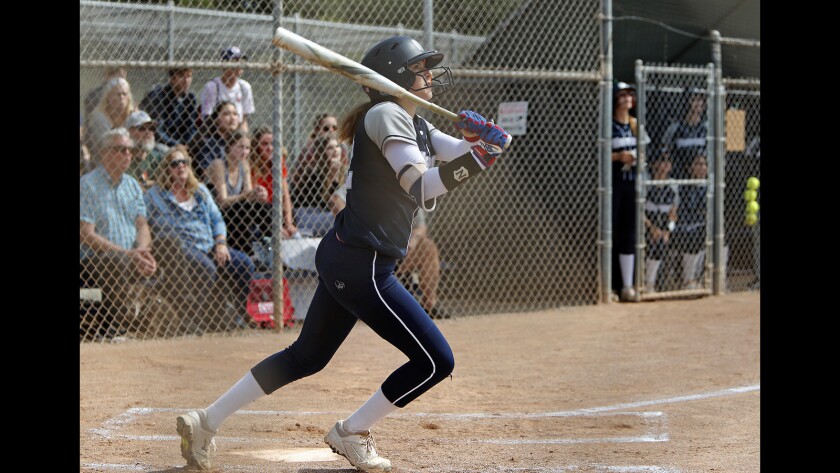 Newport Harbor is the defending Wave League champion. First baseman and outfielder Eliana Gottlieb, the reigning Wave League MVP and a Minnesota commit, is only a junior.
Fountain Valley dropped from Division 3 to Division 5. Despite that, Barons coach Rick Aldrich thinks his team will be on the upswing with an infusion of promising freshman talent.
First baseman Veronica Moore has two home runs through four games for Fountain Valley. Elizabeth Rostomian and Jennifer Love own the Barons' two wins in the circle.
"I think we should probably win league this year," Aldrich said. "Actually, I think we have a good opportunity to go deep in the playoffs."
Olga Walls takes over the head coaching duties for Corona del Mar after former Sea Kings coach Jordann Wakabayashi joined the coaching staff at Savanna.
Laguna Beach also has a new head coach in Summer Loll.
Costa Mesa and Estancia finished second and third in the Orange Coast League, respectively, last season.
With the graduation of former All-CIF performer Katie Belmontes (Cal State Northridge), the Mustangs have junior pitcher Alexis Litvak as a key returner in Alley Perkins' first year as the head coach of the program.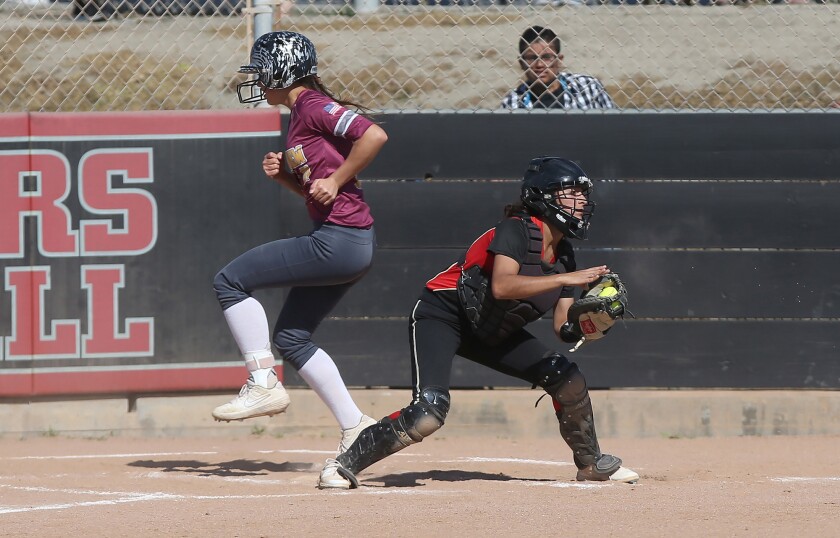 Ocean View hopes to contend for the Golden West League crown after finishing third last season. The Seahawks will need to generate more offense in support of junior pitcher Desyree Arizmendi. It starts with getting speedy shortstop Ava Arce around the bases.
Los Amigos looks to improve upon its fifth-place showing in the Garden Grove League. Senior left fielder Kayla Onofre, a team captain, led the Lobos with nine triples last season.
Brethren Christian will try to find success in the Academy League after finishing in sixth place a year ago.
::
Support our sports coverage by becoming a digital subscriber.
For more sports stories, visit latimes.com/socal/daily-pilot/sports or follow us on Twitter @DailyPilotSport.

---