Return to Mt. SAC will bring tougher path to CIF cross-country finals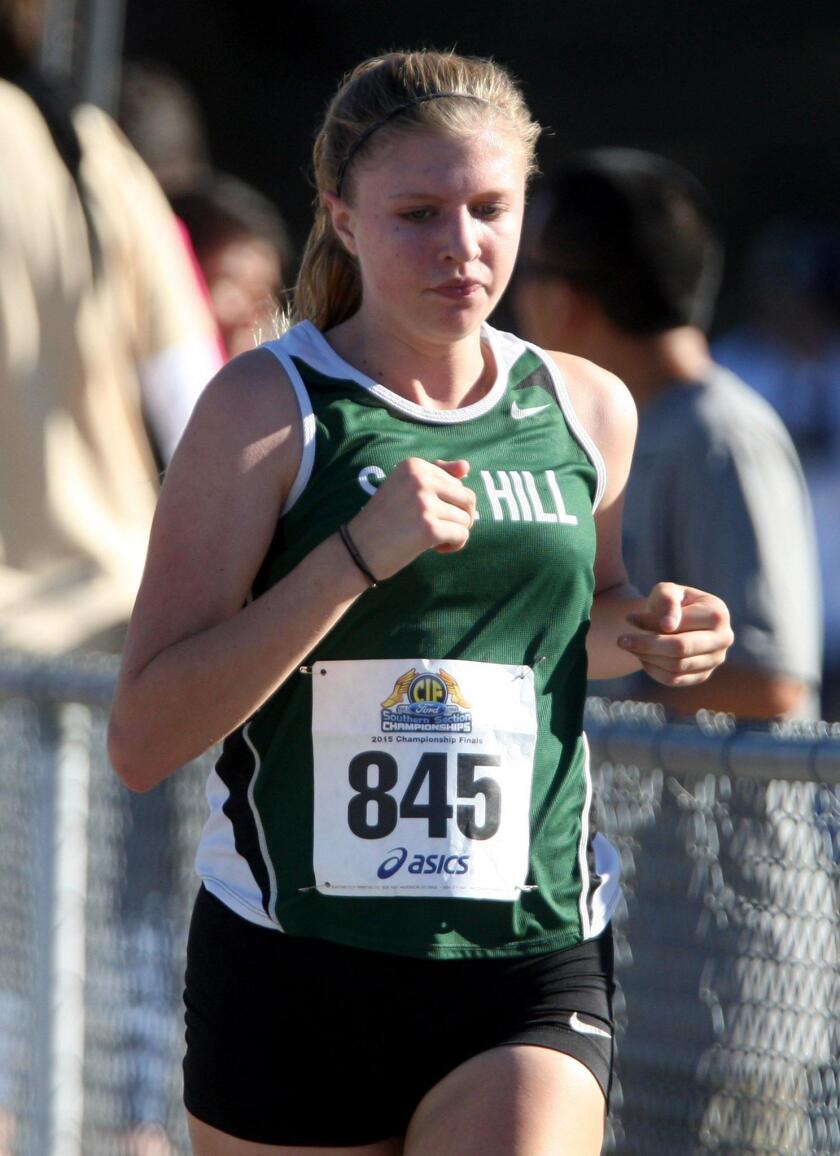 Tradition can be tough to part with for some people.
In the cross-country community, it was noticeable when the CIF Southern Section postseason races had to move from Mt. San Antonio College to the Riverside City Cross-Country Course.
The first couple of years following the change, the Riverside venue had its detractors. Some deemed the course too flat to crown a true champion of cross-country. How would the teams that advanced to the CIF State championship meet prepare for a course with more hills like Fresno's Woodward Park?
Furthermore, there was a question of how to keep the dirt on the former golf course at bay.
With construction on the new Hilmer Lodge Stadium at Mt. SAC complete, the section's postseason meets will once again be held at its traditional home on the famed hills of the Mt. SAC course for the first time since 2015.
Sage Hill cross-country coach Nate Miller has long appreciated what the Mt. SAC course means to the sport, and he is excited about going back. He said his teams have not missed the regular-season Mt. SAC Invitational since 2001.
"There's a longstanding tradition there, and I think our training involves a lot of hills, and so I think it's well-suited for the training that we do," Miller said. "I won't miss Riverside a ton, I would guess, and I am looking forward to going back to Mt. SAC."
For teams on the fringe of qualification, it comes at a cost. The starting line at Riverside accommodated 24 teams plus boxes for individual qualifiers.
Upon CIF's return to Mt. SAC, the field for each divisional final will go back to 16 teams.
"I think a lot of us have gotten used to that idea of 24 teams," Edison cross-country coach Brian Brierly said. "The opportunity to be able to run at finals, it obviously increased a lot more, and made it not as cut-throat. Obviously, going back to Mt. SAC puts a big damper on that."
Brierly said he wondered if there was a number between 16 and 24 that would work at Mt. SAC that would allow for programs that were previously viewed as bubble teams to have something to shoot for.
In conjunction with the more exclusive field for the section championship races, it will now be more difficult for teams to secure an at-large berth into the CIF preliminaries.
If a team failed to secure an automatic bid through its league finals meet last season, it had to have appeared in the top 16 twice in the final four sets of rankings released by the section.
For the upcoming season, the standard will stiffen to being inside the top 13 of at least two of the last four installments of divisional rankings.
Under the revised CIF sports calendar, the section preliminaries are scheduled to take place March 12-13, the CIF finals March 20 and the state championship meet March 27.
The Riverside course did serve as the site of some remarkable performances by local teams. In 2018, the Laguna Beach boys' cross-country team won the Division 4 championship before going on to win the Division IV state title.
In 2017, the Ocean View boys' cross-country team advanced to the state meet for the first time in the program's history. Senior Parker Walpole is the last remaining member of the starting seven for that Seahawks team.
While the Seahawks saw success with back-to-back state-qualifying performances at Riverside, Walpole, who has never run on the Mt. SAC course, is looking forward to the challenge of trying to make a more exclusive field for the CIF finals.
"It makes getting there feel a lot better," Walpole said. "With only 16 teams and you make it, you really feel like you belong there and that you have a good squad.
"Definitely being on the border [makes you] a little nervous, but then, I just think it kind of makes you want to work harder and get after it more because there aren't those eight extra spots to have."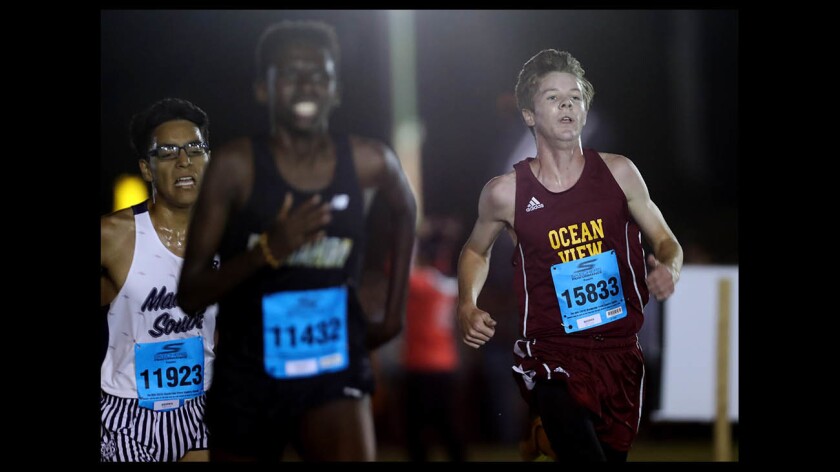 ::
Support our sports coverage by becoming a digital subscriber.
For more sports stories, visit latimes.com/socal/daily-pilot/sports or follow us on Twitter @DailyPilotSport.

---
All the latest on Orange County from Orange County.
Get our free TimesOC newsletter.
You may occasionally receive promotional content from the Daily Pilot.