CdM girls' water polo anticipates postseason after successful senior night
The Corona del Mar High girls' water polo program has a proud tradition.
The class of 2023 has definitely kept that tradition going.
The Sea Kings honored their nine-member senior class Wednesday night, after beating Yucaipa 9-2 in a nonleague regular-season finale at CdM.
Each senior received a bouquet of flowers from her parents, and coach Melissa Seidemann applied a crown of flowers to each player's head.
"For me it's exciting, because I feel like it's my first class that I actually had a hand in at CdM," said Seidemann, in her third year as head coach. "But for them, holy cow. The amount that this class has been through, just with COVID and coaching changes. Everything they've gone through, they've stuck together. It's really awesome to see them come together, especially now at the end. That's all I can ask for. I'm proud of them."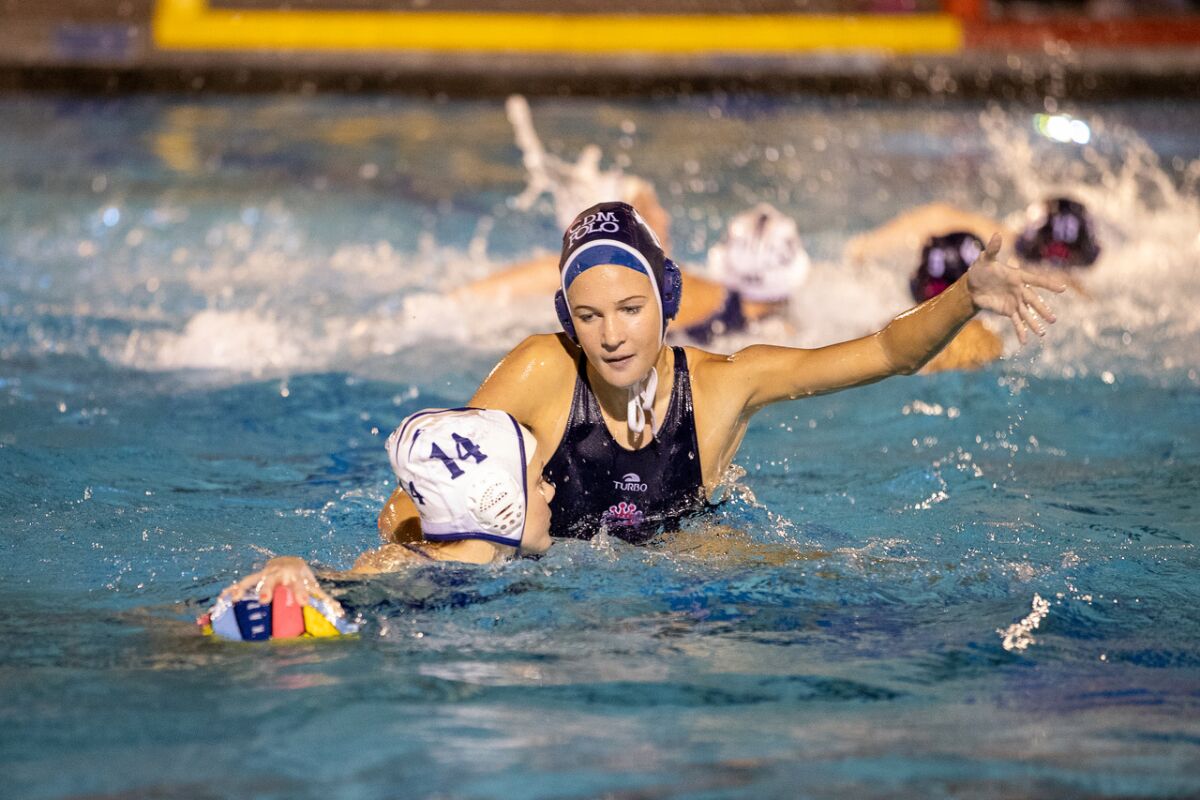 Senior Makena Macedo scored a match-high four goals for the Sea Kings (19-8), a night after they finished off an undefeated Wave League campaign with a win over Fountain Valley. Senior Aubrie Anderson added two goals, and senior Kaylee Farason also got into the scoring column with a goal.
Senior goalkeeper Sarah Decker contributed five saves and also got to play in the field in the fourth quarter. She won the quarter-opening sprint.
"I got to live my dream and win a sprint," Decker said with a smile. "That's what I wanted to do my whole high school career, so I'm so lucky that they'll let me do that. I'm definitely going to be winded for the next five days, though."
Sophomore Didi Evans and junior Ava Schoenig also scored for the winners. Senior Lily Britt had two assists and two steals, while senior Emily Cloherty led everyone with three steals.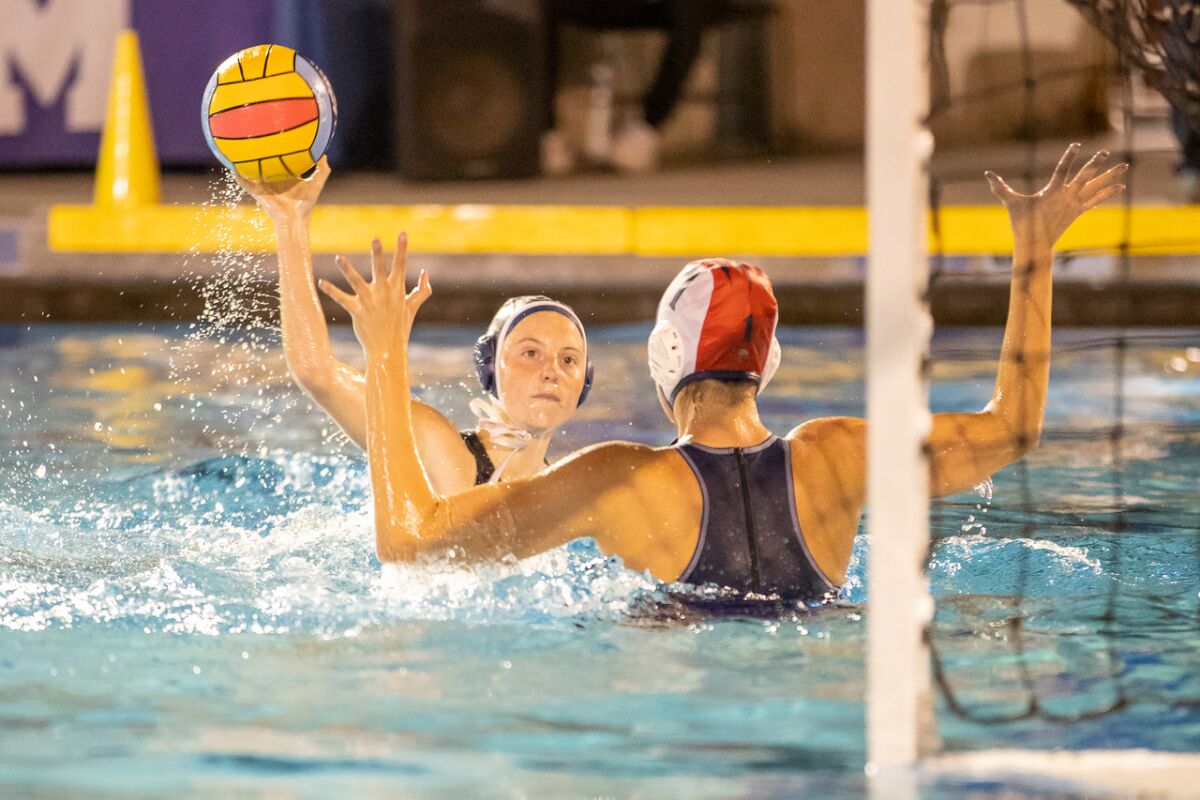 Kendall D'Ambrosia, Jillian Schlom and Abby Grace were the other seniors honored by CdM on Wednesday. They helped the Sea Kings clamp down against the Thunderbirds (11-10), last year's CIF Southern Section Division 2 champions. They didn't allow a "natural" goal until Ashlyn Araiza's counterattack strike in the fourth quarter.
"It's nice, before CIF, to have one last game with the girls that we've played all these years with together under our home lights," Cloherty said. "One thing our coach has always told us growing up is that you have the most fun when you're under the lights with your best friends. We've always had that as a team mantra, so it's super-cool we got to do that one more time."
CdM, which won the Division 1 crown last year, is now ready for its next challenge. The Sea Kings are ranked No. 8 in Division 1 this week, which means they'll more than likely move up to the eight-team Open Division when the playoffs start next week.
That could mean a quarterfinal matchup with a title favorite like Foothill or Orange Lutheran.
"I think it's an interesting place to be," Seidemann said. "Coming up eighth in the Open Division is still better than winning D1, but of course these girls have incredible memories of our championship last year. I'm excited that they're excited. Even to be in the bottom of the next division is a step up, and it's a good thing that they recognize that."
Of course, the Sea Kings are not going in resigned to being one-and-done. They're 0-2 against top-ranked Foothill this year, but the last meeting, in the Santa Barbara Tournament of Champions fifth-place match on Jan. 14, was decided on a buzzer-beating goal.
"We're ready to beat them," Anderson said. "We have what it takes, we've just got to have the energy … We're really excited to play in [the] Open [Division]."
Playoff brackets will be released by the section office Saturday at 9 a.m.
::
Support our sports coverage by becoming a digital subscriber.
For more sports stories, visit latimes.com/socal/daily-pilot/sports or follow us on Twitter @DailyPilotSport.

All the latest on Orange County from Orange County.
Get our free TimesOC newsletter.
You may occasionally receive promotional content from the Daily Pilot.