Lofgren earns spot on U.S. Olympic women's eight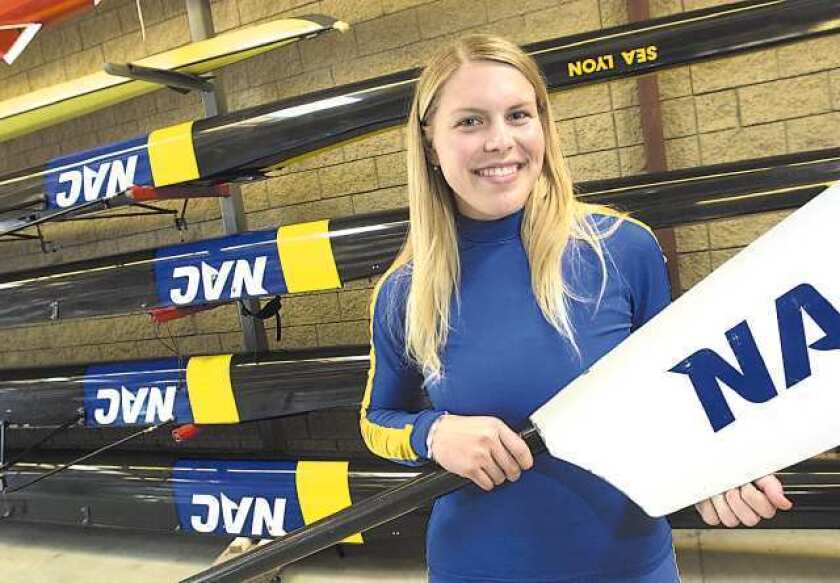 Before the 2008 Olympics, Esther Lofgren prepared as best she could, trying to fulfill a dream she's had since she was 7.
The announcement came and she soon learned that she missed the U.S. women's eight by one spot. The American rowers went on to win gold at the Beijing Olympics.
However, this time it's Lofgren's turn to attempt to bring home a gold medal from the London Olympics. Lofgren has fulfilled her dream of making it to the Olympics.
Lofgren, a Newport Harbor High alum who competed at Harvard, was named to the U.S. Olympic team for rowing on the women's eight, USRowing announced Friday. She is one of three new rowers to the U.S. Olympic women's eight from the 2008 Olympic U.S. eight.
"It feels really, really exciting!" Lofgren wrote in an email. "This is something I have dreamed of since I was 7 years old, watching the 1992 Barcelona Olympics! It is such a huge honor to be representing the USA at the highest level of our sport. I have trained alongside my teammates for so long for this opportunity, and we are so excited to get out there and race for the USA!"
Lofgren, 27, who grew up in Newport Beach and trained at Newport Aquatic Center, was part of the U.S. women's eight that won a gold medal and set a world record in 5 minutes, 54.17 seconds at the Samsung World Rowing Cup II last month. The U.S. women's eight also won gold at the 2011 World Rowing Championships.
"It took a lot of hard and diligent work, and being able to take advantage of opportunities in racing and training when they arose," Lofgren said. "Mostly, my teammates are so strong and fast that they inspire me every day. This year, I was able to take better care of my body, so I didn't have any major injuries to recover from, which is helpful for getting faster! If I had to tell aspiring rowers one thing about what it takes to make this team, I would say: 'Trust the journey. Each practice, try to learn something, and try to get a little bit better every day.' It's a pretty simple philosophy that helped me get better a lot quicker!"
Lofgren has been staying with a host family in Princeton, N.J., where she trains six to seven days each week. The rowers usually work out between two to four times each day and have increased their mileage as the temperatures have become warmer.
Lofgren said her biggest challenges right now are staying healthy and hydrated. She said she lost nearly eight pounds from sweating during practice Thursday morning.
"Our training across the boats has been going really well, and we are all excited to head over to London and get ready to race!" Lofgren wrote in the email.
Lofgren is joined by coxswain Mary Whipple, as well as Caryn Davies, Caroline Lind, Eleanor Logan, Meghan Musnicki, Taylor Ritzel, Erin Cafaro and Susan Francia.
The women's eight will represent the U.S. July 28 through Aug. 5 at the London Games.
Twitter: @SteveVirgen
---