Newport Harbor alumna Westerman seeks to save program at Hartwick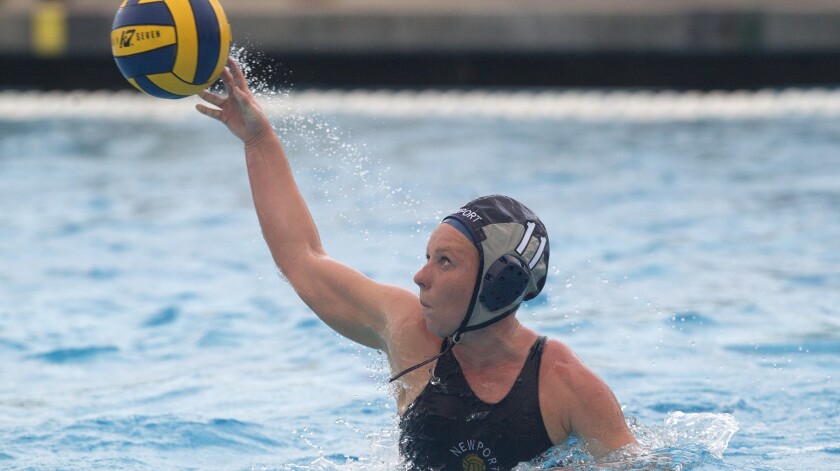 Newport Harbor High girls' water polo alumna Lissa Westerman is seeking help after Hartwick College of New York has announced that it is cutting its women's water polo program.
Westerman is a freshman at Hartwick, which sent a letter to students Wednesday saying that the Board of Trustees voted to disband the program, one of two remaining Division I programs at the school, for financial reasons. The other, men's soccer, will be moving to Division III.
An online petition has been started to generate support for saving the program.
Westerman posted a tweet Thursday saying that she and her 24 teammates are heartbroken, and trying to do anything they can to save the program. The Hawks (11-2) are in the middle of their season and are currently tied for No. 13 in the national rankings. They also have two Edison High graduates on their roster, with Natalie May as a senior attacker and Josette Santos as a senior goalkeeper.
"No alumni, faculty or students were even informed that this was up for debate," Westerman said Friday in a Twitter direct message. "For now, all we are asking for is a meeting with the board and a chance to fight for our program."
Westerman, a 5-foot-3 defender, was a co-captain as a senior for the Newport Harbor girls' water polo team last year, earning second-team All-Sunset League accolades. She has four goals and four assists in 10 games played for Hartwick this season.
Edison girls' lacrosse to make home debut
The Edison girls' lacrosse team is having its inaugural varsity season this spring, and the Chargers opened with a 11-0 nonleague victory against Eastvale Roosevelt.
Edison makes its home debut when it plays host to Canyon on Thursday at 4 p.m.
The Chargers are led by coach Rob Hendrix, who is a history teacher at Edison.
Ex-CdM coach O'Dea leads Long Beach Wilson to title
There was a familiar face to local water polo fans on the sidelines on Feb. 24, as the Long Beach Wilson girls' water polo team captured its first CIF Southern Section title in program history.
Former Corona del Mar boys' water polo coach Barry O'Dea, in his first year at Wilson, coached the Bruins to the title. Second-seeded Wilson beat No. 1 Studio City Harvard-Westlake 6-5 for the title at Irvine's Woollett Aquatics Center.
O'Dea, a Long Beach resident, resigned after 12 years as CdM boys' water polo and swimming coach in May 2017. He was hired at Wilson less than two weeks later.
O'Dea led the Sea Kings boys to one CIF title in water polo, the Division 2 crown in 2010.
The only thing he couldn't quite do in his first year coaching at Wilson was beat his former rival. The Bruins lost two one-goal games against Newport Harbor, the Division 2 champion.
Twitter: @mjszabo
---
All the latest on Orange County from Orange County.
Get our free TimesOC newsletter.
You may occasionally receive promotional content from the Daily Pilot.