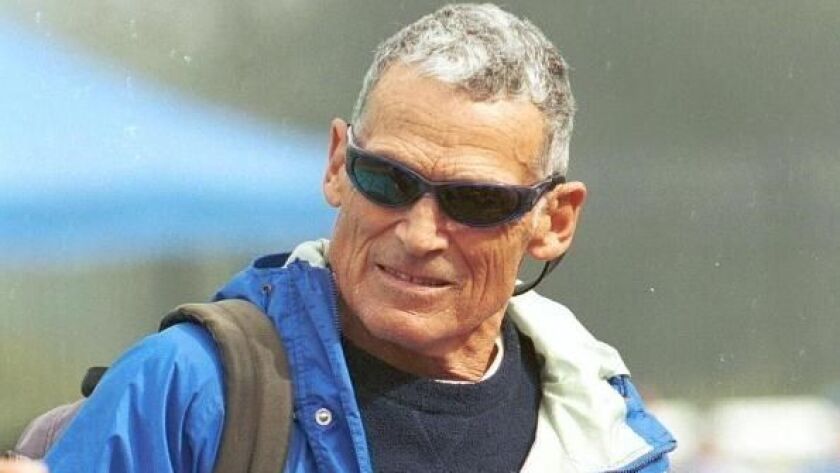 Ted Newland, the former longtime UC Irvine men's water polo coach who also started the high school boys' water polo programs at Newport Harbor and Corona del Mar, died Thursday. He was 91.
Newland became the first NCAA water polo coach to reach 700 victories, and finished his 39-year career at UC Irvine with an overall record of 714-345-5. He led the Anteaters to three national titles, in 1970, 1982 and 1989, as well as six NCAA runner-up finishes.
Newland, a four-time NCAA Men's Water Polo Coach of the Year, coached 69 All-Americans while at UCI, and 11 of his players went on to play in the Olympic Games. As the UCI men's swim coach in the 1970s, he also led the Anteaters to three NCAA Division II championships.
"Newland inspired integrity and demanded excellence from all of his 'sons,'" said UCI men's water polo head coach Marc Hunt, who played for Newland and served as an assistant before taking over the Anteaters in 2005, in a release. "He taught us to set lofty goals and exemplified the toughness it takes to achieve. If you earned it, the 'Old Man' gave you love. His ability to give love was unique to his character and resulted in loyalty."
Prior to arriving at UCI in 1966, Newland guided CdM to its first CIF Southern Section water polo championship in 1965.
Newland was inducted into the USA Water Polo Hall of Fame in 2014, giving a colorful induction speech that decried the state of the sport in the United States.
Twitter: @DailyPilotSport
---