Bay Back High seniors share their after-graduation plans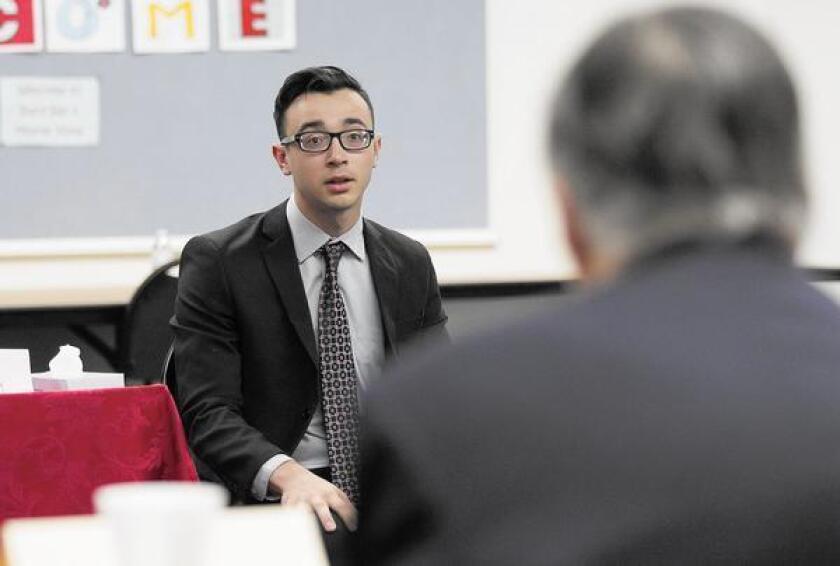 Christian Gray is mere months from earning his diploma from Back Bay High School, an alternative campus in Costa Mesa.
A few years ago, thoughts of graduating and pursuing a career in aviation didn't cross his mind. He had befriended the wrong people. Moved back and forth from his mother's to his father's. Fallen behind in school credits.
But Christian, now 17, expects to graduate with the class of 2017, an against-the-odds feat for students who often come from disadvantaged backgrounds. Many of them credit Back Bay, part of the Newport-Mesa Unified School District, with encouraging them to complete their educations and contemplate what they will do afterward.
Join the conversation on Facebook >>
In anticipation of that transition, seniors dress in business casual clothes, prepare written personal statements and share their life stories with a panel of community notables.
This year's panel included Valerie Venegas, director of student activities at Golden West College; Cat Katz, president of the American Legion; Phil Reynolds of the Rotary Club of Newport; Tom Damiani, Bob Kinton, Joe Brown and Ken Dufour, each of the Exchange Club of Newport; and Tracy Camarano, a Back Bay English teacher.
On Friday, panelists took about 20 minutes with each student to ask questions about their plans after graduation.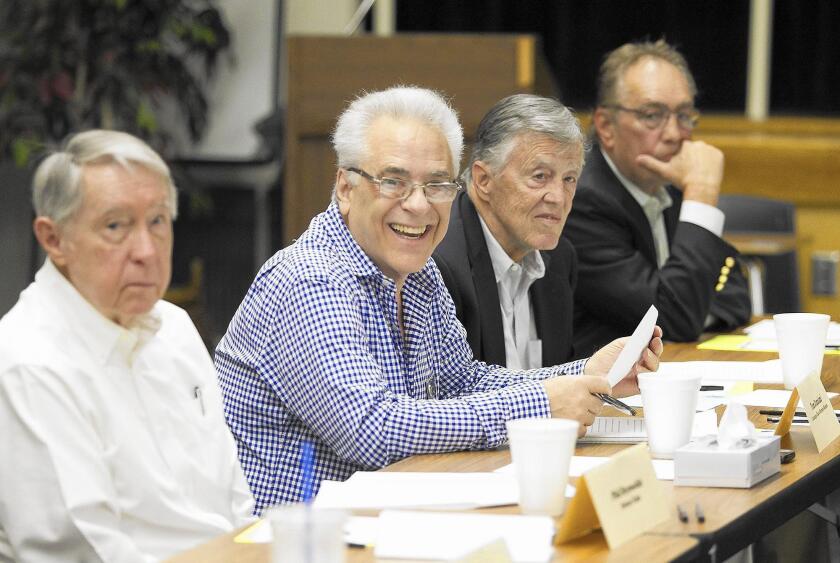 Christian said that before Back Bay he didn't have friends and felt down. He realized going to the gym was a healthy outlet to alleviate extra energy. Now he tries to go daily and freely volunteers to help others stay fit. He even started his workout line, Triumph Gym Apparel.
While going to the gym has been an influential part of his life, Christian said he read an article explaining how aircraft were built in the 1950s, inspiring his decision to pursue a degree in aviation in hopes of one day becoming a Navy helicopter pilot.
To earn money, he's helped build and sell bikes for GreenLine Bicycles, a factory shop specializing in beach cruisers and accessories. He banks a small portion of each paycheck, $10 to $40, for college.
"I want a full-on career with the Navy for at least 25 years," Christian said. "Then maybe I can work at the local airport."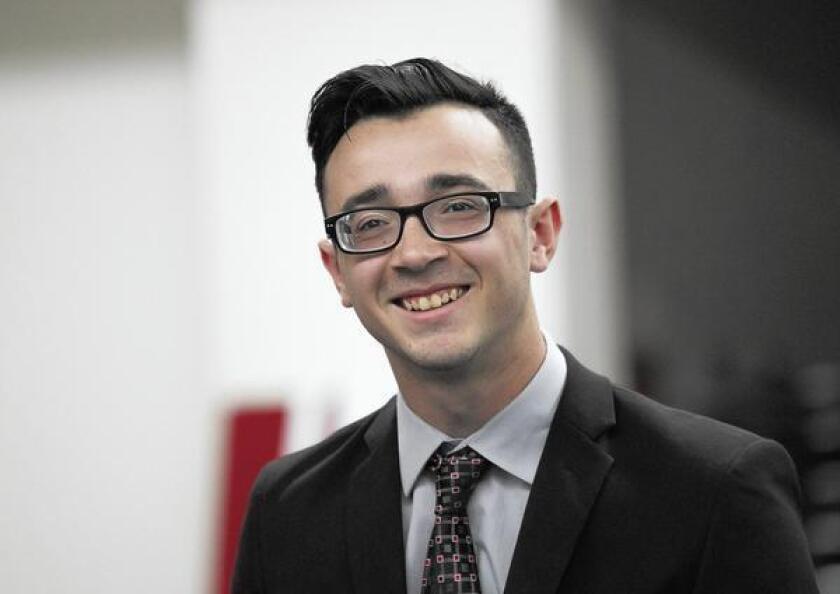 Panel members were impressed with his life story and how he seemed to have "his act together."
Camarano, the English teacher, described Christian as a student who "completely changed his life around."
Another student, Brijan Ochoa-Sanchez, 18, used his essay to write about how he attended a variety of elementary schools. His parents had divorced, and his mother returned to Mexico.
It wasn't until Ochoa-Sanchez attended Back Bay that he felt encouraged to graduate and then later pursue his associate's degree. He wants to become a mechanic and obtain "any good paying job."
"He's not that kid anymore — he has a fun spirit in class," Camarano said. "He doesn't harbor these angry feelings anymore."
Ochoa-Sanchez assisted the school custodian by helping clean rooms and set up for meetings in the multipurpose room.
The Exchange Club's Dufour prompted Ochoa-Sanchez to carefully consider his career goals.
"Think seriously, why do you want to be a mechanic?" he said. "Do you ever wonder to yourself how automobiles work?"
The American Legion's Katz chimed in: "Success is what you are as a person. You work on that every day you wake up."
In addition, Katz offered the students this observation : "Each person overcomes a lot of obstacles, and you've proved to yourself that you can accomplish things. Make sure you have a path in getting into helicopter engineering once in the Navy because there will be more obstacles in your life."
Twitter: @VegaPriscella
---