Plans to close Fairview Developmental Center sent to state Legislature for review
State officials would use a case-by-case approach to resettle residents of the Fairview Developmental Center in Costa Mesa should the facility close by 2021, as proposed, according to plans awaiting review by the state Legislature.
The closure plan, released Friday by the California Department of Developmental Services, calls for comprehensive assessments of Fairview's estimated 237 residents to learn their "choices, preferences and the types of community-based services and supports needed to ensure a successful transition to a community setting."
Such a setting can be a home licensed by the state that has been modified so people with disabilities can receive medical care or be monitored onsite.
"I think the main takeaway is it's an individualized process," department spokeswoman Nancy Lungren said in an interview. "It's a very person-centered process, so each individual that will be transitioning to the community has a complete individual program."
That would include a "little bit of everything," tailored to a person's specific needs, be they medical, behavioral or social, Lungren said.
No one would be moved until housing and supportive services are in place, she added.
State lawmakers will review the plan in coming months, Lungren said.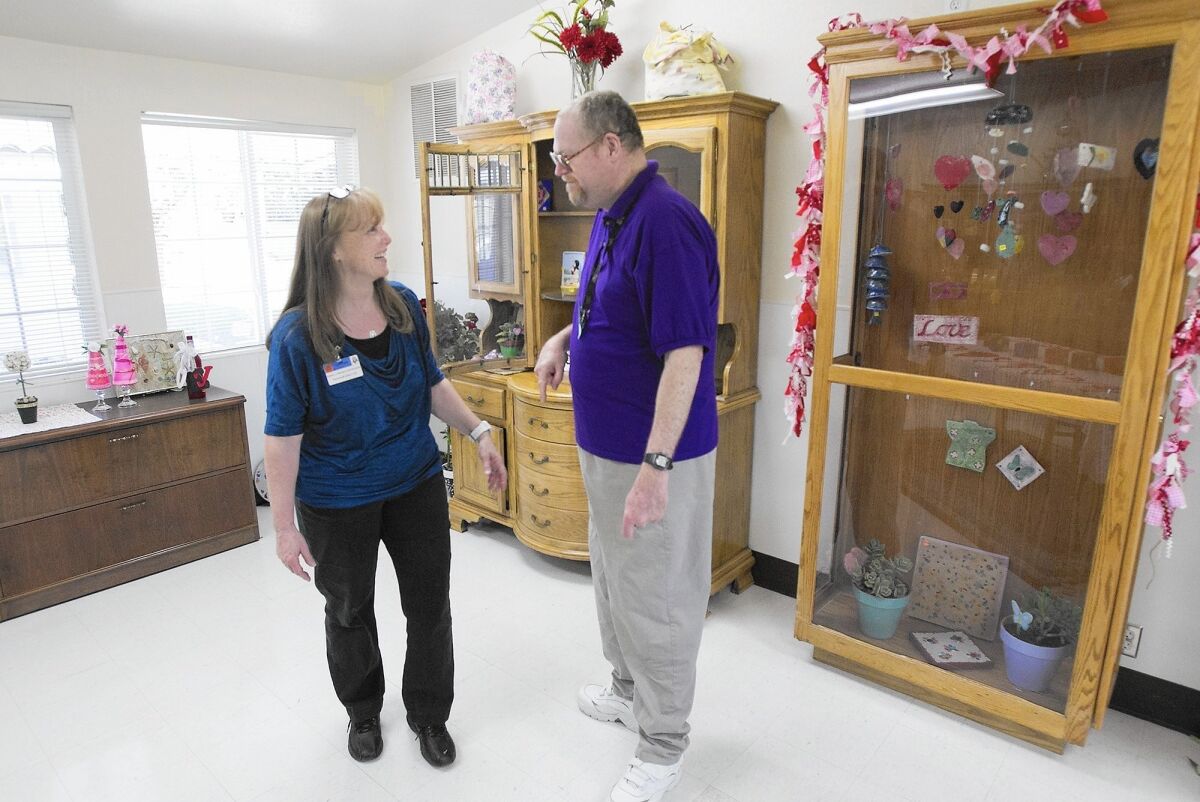 Fairview, a state-run facility on Harbor Boulevard, opened in 1959. It provides services and housing to people with intellectual and developmental disabilities. Some of the residents cannot live on their own and require around-the-clock care.
Gov. Jerry Brown called for closing Fairview last year as part of a larger move to transition people out of institutional-style centers and into smaller accommodations that are more integrated into communities.
The action will save taxpayers money in the long run, officials say, especially as the number of patients in the centers has dwindled over the years.
Fairview's population peaked in 1967 with 2,700 residents. The current population is less than one-tenth of that.
The proposal to close Fairview has been praised by some, including Disability Rights California, a Sacramento-based advocacy group.
"We have noted many reasons for our support, including global and national trends valuing quality of life and inclusiveness, as well as decades of research showing that people who leave developmental centers are better off," according to a letter from the group that was sent to the Department of Developmental Services.
However, some people with family members or other loved ones at Fairview have questioned whether residents can expect the same level of service elsewhere.
"I am begging you to please reconsider your decision to close down Fairview Developmental Center," a woman identified only as Heather wrote to DDS. "I understand that our country is low on funds, but the budget should still aim for the greater good and should not harm the country's people in any way."
In October, the Costa Mesa City Council recommended that 500 homes be built on the 114-acre, state-owned Fairview property should the center close.
Three hundred of those homes would be part of a proposed project nicknamed Shannon's Mountain, which would include housing for the developmentally disabled.
Council members also recommended setting aside part of the site as open space and examining development of institutional or recreational facilities.
Those recommendations are in a city general plan update that the council will review this year.