Petition circulates against Museum House condo tower, but whose is it?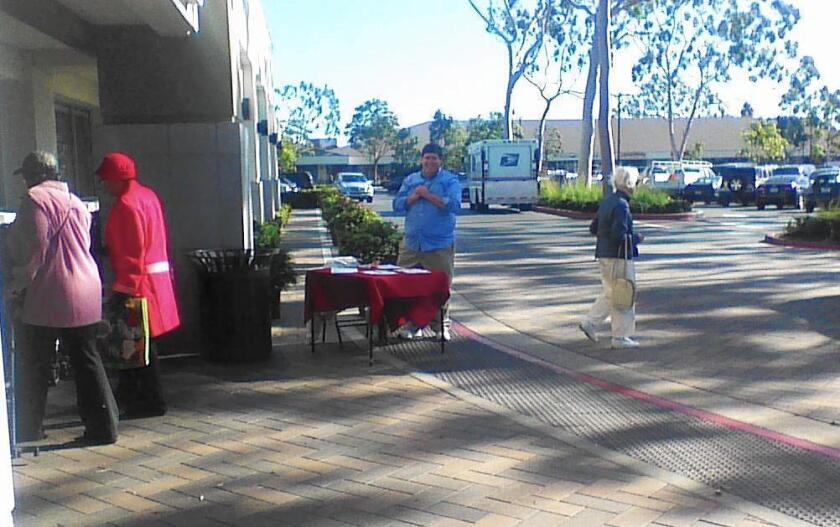 Organizers of a referendum movement seeking to challenge the Newport Beach City Council's approval this week of a 25-story condominium tower in Newport Center said a petitioner gathering signatures Friday was not with them, and some residents speculated the petition was fake.
Residents reported seeing a man at a table outside the Ralphs supermarket in Newport's Westcliff shopping center gathering signatures opposing the Museum House development.
Susan Skinner, an activist with Still Protecting Our Newport and its political arm, Line in the Sand, told the Daily Pilot that the man was not gathering signatures on the groups' behalf. SPON leaders said they haven't started distributing their petitions yet.
Mark Rosen, an attorney for Citizens Against High Rise Urban Towers, a Santa Ana-based nonprofit that also has been fighting the Museum House project, said his group wasn't gathering petition signatures either.
In an email Friday, Newport activist Jim Mosher said the man's petition appeared "authentic" but lacked the required attachments it was supposed to contain.
"For what it's worth, he was doing a brisk business in getting signatures," Mosher said. "He was telling people to sign it to put the matter on the ballot."
Shortly after 3 p.m. Friday, the man told a Daily Pilot reporter he was collecting signatures related to the Museum House project, but he wouldn't divulge any information about his identity, whether he was working for any organization or individual and whether he was being paid to collect signatures.
"I'm sorry, I can't comment at all," he said.
The man then excused himself to take a phone call. A few minutes later, after a second brief phone call, he packed up his station, put his table in his car and drove away.
Some residents said the petition might be fake and that once the real one is out, some people might not sign it because they had already signed the other one.
SPON leaders vowed to petition for a referendum challenging the City Council's 6-1 vote Tuesday approving Museum House. The project would replace the Orange County Museum of Art with a 295-foot-tall, 100-unit luxury condominium building at 850 San Clemente Drive. The museum plans to move to a new location in Costa Mesa.
The group is seeking to get 8,000 signatures from local voters to trigger a public vote on the development.
Twitter: @BradleyZint
Twitter: @LukeMMoney
---