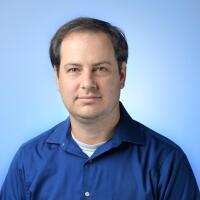 Bradley Zint
Bradley Zint left Times Community News in 2018. He was a general assignment reporter for the Daily Pilot, where he worked since 2010. At the Pilot, he also was a copy editor, classical music columnist and reporter covering Costa Mesa and Newport Beach. He previously worked in Hermosa Beach, Long Beach, Alaska and Massachusetts. He is a graduate of Cal State Long Beach, where he served as editor-in-chief of its campus newspaper, the Daily 49er.
Latest From This Author
It's a new day at Las Brisas, Laguna Beach's iconic ocean-view restaurant, which is celebrating its 40th anniversary this year.

Have you ever wanted to channel your inner Maverick or Iceman? Maybe Capt. Sully?

The Dirty Cookie is making treats that make you think twice. A cookie shot glass?

The Farm + Food Lab in Irvine is home to a project that organizers say is Southern California's first zero-waste urban "regenerative organic" farm.

Cultivation Kitchen, a new restaurant planted in an unusual greenhouse-like building, recently opened within Anaheim's Packing District.

The controversial cleanup of the former Ascon Landfill in Huntington Beach will temporarily come to halt until the last bell rings at nearby Edison High School, officials confirmed Friday.

A venerable downtown Fullerton restaurant has changed hands, but the new owners know the place — and the area food scene — well.

It didn't always go smoothly on camera, but a Costa Mesa restaurant hopes its appearance on the Food Network show "Restaurant: Impossible" will hold great possibilities for its future.

On a recent afternoon, a Dana Point restaurant opened its kitchen to a group of Girl Scouts, perhaps sparking an interest in cooking, becoming an executive chef or owning a small business.

In a bustling, innovative and trend-setting Orange County cocktail scene, people have taken note of the bar at the Ranch Restaurant and Saloon in Anaheim.