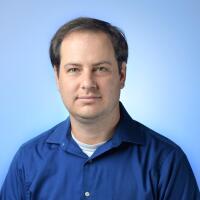 Bradley Zint
Bradley Zint left Times Community News in 2018. He was a general assignment reporter for the Daily Pilot, where he worked since 2010. At the Pilot, he also was a copy editor, classical music columnist and reporter covering Costa Mesa and Newport Beach. He previously worked in Hermosa Beach, Long Beach, Alaska and Massachusetts. He is a graduate of Cal State Long Beach, where he served as editor-in-chief of its campus newspaper, the Daily 49er.
On a recent afternoon, a Dana Point restaurant opened its kitchen to a group of Girl Scouts, perhaps sparking an interest in cooking, becoming an executive chef or owning a small business.

In a bustling, innovative and trend-setting Orange County cocktail scene, people have taken note of the bar at the Ranch Restaurant and Saloon in Anaheim.

On a recent evening with perfect weather, South Coast Plaza hosted a private party with a menu designed by two chefs opening new establishments there this year.

The sun was shining and the music was blaring last weekend at the annual Sabroso Craft Beer, Taco and Music Festival at Doheny State Beach in Dana Point.

The Laguna Beach City Council gave unanimous final approval Tuesday of an ordinance that will levy stiff fines for illegal removal of trees.

Two Huntington Beach city councilmen said they want to follow the lead of Los Alamitos and other cities in an effort to "seek relief" from state mandates that expand protections for undocumented immigrants.