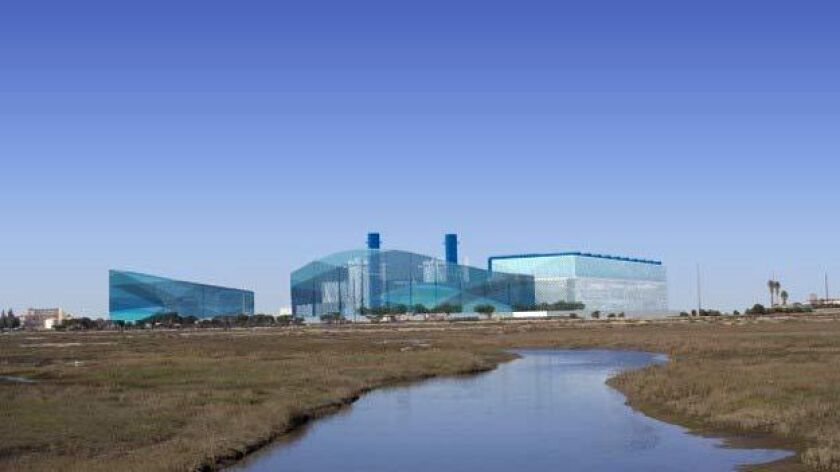 Major construction work will be completed this year as a new power plant capable of producing up to 844 megawatts of energy inches closer to completion in Huntington Beach, according to its operator, AES.
The 1950s-era seaside plant at 21730 Newland St. is being replaced by a new, modernized one that the electric utility company says will include several improvements, including replacing the use of sea water to cool the plant.
The new facility will use air-cooled condensers, a system that uses a process similar to how a car radiator cools an engine.
The plant will be smaller with a "sleeker" look, AES says, and will use 50% less fuel to deliver the same electrical service, significantly cutting emissions.
The new facility is intended to produce enough energy to power 675,000 to 844,000 households at a time. The current plant generates 450 megawatts of electricity, enough to power about 400,000 homes, according to the AES website.
Construction began in mid-2017.
"We are more than halfway through the modernization of the AES Huntington Beach Energy Project and our team continues to be busy and hard at work to ensure the safe and timely completion of this important project," AES spokeswoman Dalia Gomez wrote in a Dec. 17 letter to residents.
The final product will include a design intended to fit with Huntington Beach's surf culture. It's expected to go live in 2020.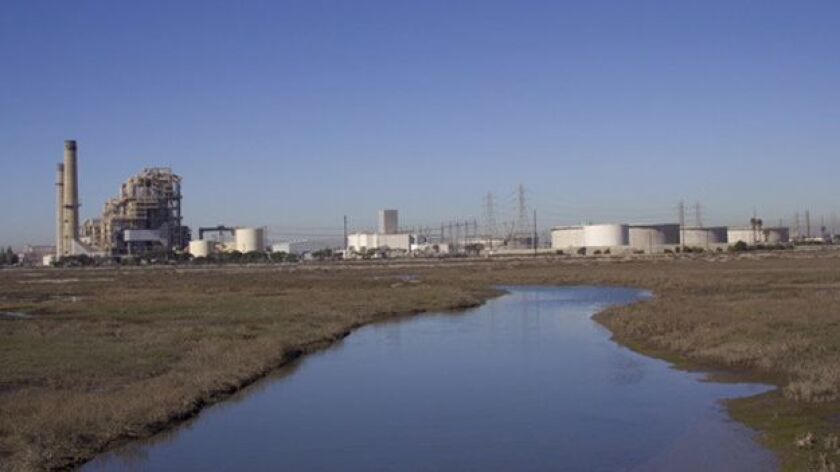 "Throughout this, we plan to continue to keep you involved every step of the way with construction updates, community meetings and responding to your phone calls and emails," Gomez wrote in her letter.
The California Energy Commission authorized the license for the new plant in 2017. AES bought the existing plant in 1998 from Southern California Edison.
AES has a contract to provide energy to Edison from a 644-megawatt generator. There is not a purchasing agreement for two planned 100-megawatt generators. Gomez said Thursday that they won't be built if they can't be contracted.
For more information, call the project hotline at (888) 372-5633 or email talk@renewaeshuntington.com.
Twitter: @vegapriscella
---