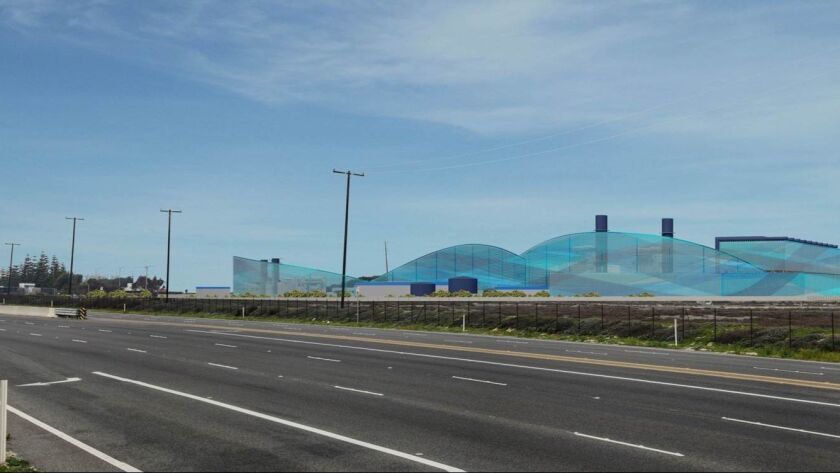 A new power plant capable of producing 844 megawatts of energy will be built in Huntington Beach after energy commissioners approved the project last week.
The California Energy Commission authorized the license for a new AES power plant to replace the 1950s-era beach-side facility at 21730 Newland St.
The new plant is expected to improve on the former one in a number of ways, including replacing the use of sea water to cool the plant.
State legislation passed in 2010 limits a power plant's ability to use seawater. At the time, environmentalists said the large intake pipes that take in the water inadvertently suck sea life into the tubes, sometimes killing them.
Join the conversation on Facebook »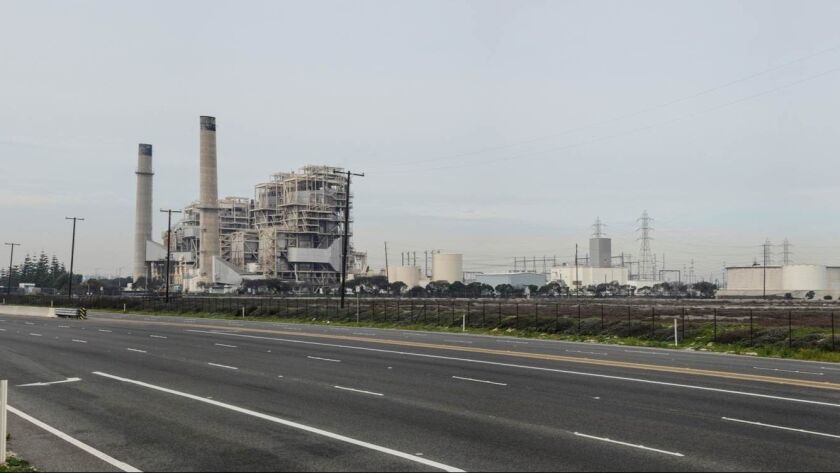 Company spokeswoman Dalia Gomez said the new facility will use air-cooled condensers, a system that employs a process similar to how a car radiator cools an engine.
The new facility will use 50% less fuel to deliver the same electrical service, significantly cutting emissions, Gomez said, and it will be smaller in size with a "sleeker" look.
The company will begin constructing the new plant in June. It's expected to go online in 2020.
The plant will be built in two phases, the first a 644-megawatt generator contracted to provide energy to Southern California Edison.
The second phase requires building two, 100-megawatt generators.
Those generators do not have a purchasing agreement, and will not be built if a contract is not secured, Gomez said.
The Energy Commission in 2014 approved an AES proposal for a facility capable of producing 939 megawatts, but the company chose to amend the project about a year later, lowering the energy capacity to fit with the requirements of the Edison contract.
In early March, a commission committee recommended approval of the company's proposal to change the project.
In their recommendation, commissioners Andrew McAllister and Karen Douglas concluded that the amended project will "have no significant impacts on the environment and will comply with all applicable laws, ordinances, regulations and standards," a commission news release says.
Twitter:@benbrazilpilot
---