Judge rules candidate Jeff Herdman is eligible for Newport council election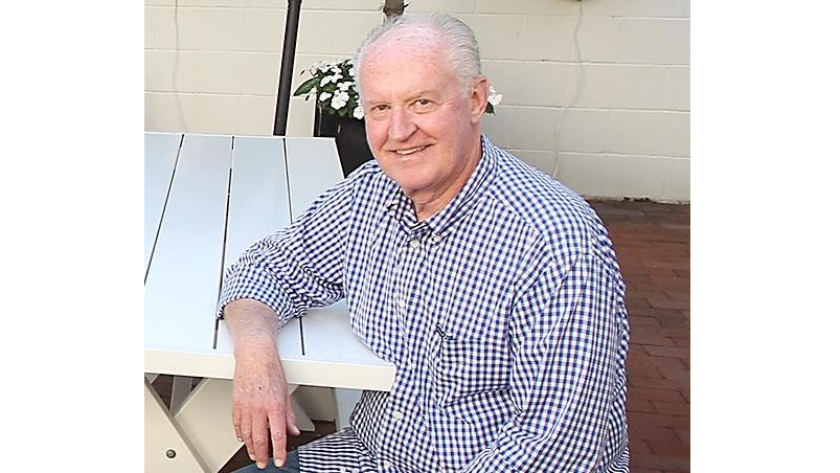 An Orange County Superior Court judge ruled Thursday that Newport Beach City Council candidate Jeff Herdman can run in November's election.
Herdman filed a lawsuit against the city in July asking the court to determine his election eligibility after the city clerk told him he was ineligible to be seated this year because of his position on the city's Civil Service Board.
Judge James Di Cesare ruled that City Clerk Leilani Brown must accept paperwork from Herdman officially declaring his candidacy, if he files it by the Aug. 12 deadline.
Herdman said he intends to file the paperwork Friday and step down from the Civil Service Board.
"I'm excited, motivated and ready to get to work again on my campaign," Herdman said after walking out of the Santa Ana courtroom Thursday afternoon.
He said he plans to seek reimbursement for attorney's fees related to the case, which he estimates cost him about $8,000.
The longtime Balboa Island resident is running to replace termed-out Councilman Ed Selich representing District 5, which includes the island, Newport Center and a portion of Big Canyon. Also vying for the seat are community activist and businessman Mike Glenn and local businessman Lee Lowrey. The winner is scheduled to take over the seat in December.
Brown wrote in a letter circulated July 14 that "based upon my review of the city charter and in consultation with outside counsel, I have determined that city charter Section 710 prevents Mr. Herdman from occupying the position of city council member for a period of one year after his service on the Civil Service Board is complete."
Section 710 states that no Civil Service Board member, "while a member of the board, or for a period of one year after [the person] has ceased for any reason to be a member, shall occupy or be eligible for appointment to any salaried office or employment in service of the city."
The board advises the City Council on personnel matters and conducts appeal hearings for city employees in disciplinary matters. Herdman has been on the board since he was appointed in 2014. His term expires in June 2018.
The charter provision aims to prevent a Civil Service Board member from currying favor from municipal administrators for a city position based on a decision rendered by the board.
Di Cesare's decision centered on what he determined was a main point of contention in the case: whether the pay that council members receive is a salary or reimbursement for expenses incurred.
He wrote that council members are "prospectively reimbursed a fixed amount to cover presumed expenses for the month, and if they miss all the meetings that month, that council member is ineligible for said reimbursement."
A council member receives $1,274 in monthly compensation; the mayor receives $1,808, according to city documents.
"This court concludes that the most natural read of Section 710, in light of the entire charter, is that voters wanted to prohibit board members from taking regular, full-time paid positions within the city of Newport Beach, and that Newport Beach's City Council is not a salaried position as that phrase is used in Section 710," Di Cesare wrote.
Herdman's eligibility became an issue in early July when Balboa Island resident Bob McCaffrey claimed in a complaint to the city that Herdman should be prohibited from running in this year's election because of his position on the Civil Service Board. McCaffrey said he intends to support Lowrey in November.
McCaffrey said Friday that while he disagrees with the judge's ruling, it would be up to the city to pursue the matter further.
City officials indicated they don't plan to fight the ruling.
"He has his opinion and we have ours," McCaffrey said. "It seems to me if you get a W-2, you're an employee. But the judge felt differently."
McCaffrey is chairman of a political action committee known as Residents for Reform, which supported "Team Newport," a slate of council candidates consisting of Diane Dixon, Kevin Muldoon, Scott Peotter and Marshall "Duffy" Duffield, who swept the four available seats in the 2014 election and now constitute the council majority. McCaffrey donated funds to the slate.
Herdman has been critical of Peotter, Muldoon and Duffield since they were elected.
--
Hannah Fry, hannah.fry@latimes.com
Twitter: @HannahFryTCN
---