Racing yacht bound for Newport sinks at sea; crew is rescued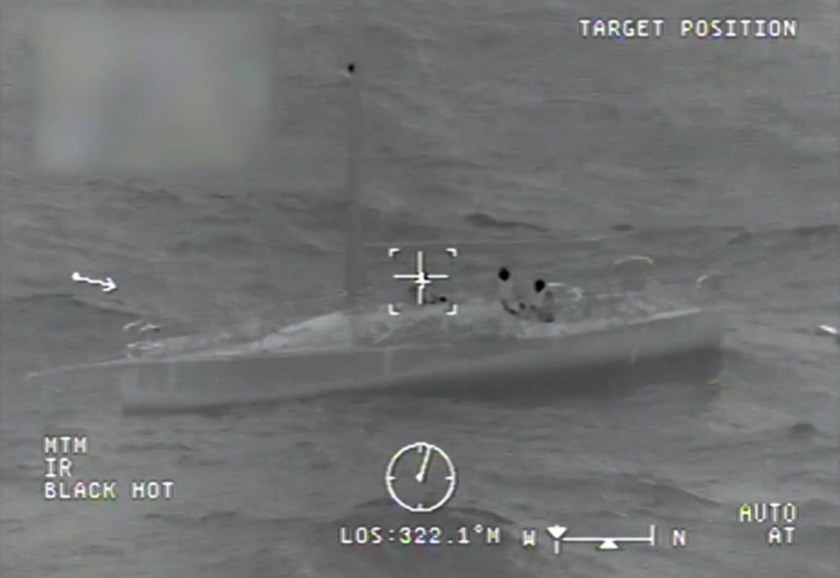 Three sailors delivering a 45-foot racing yacht from Hawaii to its new owner in Newport Beach had to be rescued 150 miles offshore when the boat began to sink.
A 41-year-old man, a 56-year-old man and a 61-year-old woman aboard the Locomotion were about a day from reaching Newport Harbor last week when every sailor's nightmare came to life.
The vessel, an Andrews 45, hit an object in the water June 13, damaging the rudder. Water rushed in and the boat began sinking, according to Coast Guard Petty Officer Robert Simpson.
"They just couldn't keep up with the flooding," Simpson said.
Join the conversation on Facebook >>
The Locomotion's crew deployed its life raft, activated a GPS-style device to alert rescuers to the boat's location and called the yacht broker, who alerted the Coast Guard just before 7 p.m.
About four hours later, the Coast Guard arrived on a helicopter and a patrol boat. One by one, the Locomotion crew members jumped into the water with a Coast Guard officer and swam to a basket that hoisted them into the helicopter.
No one was injured, authorities said.
The Locomotion, however, was lost under the waves.
Simpson said the pitch-black conditions so far offshore made the rescue challenging.
"You get one chance and you have to do it right," he said. "It's absolutely what they train for every day."
The Locomotion was well-known among yacht racing enthusiasts, having sailed in races around Southern California since it was built in 1999 by Santa-Ana based Westerly Marine.
It was named Long Beach Race Week's PHRF Boat of the Week in 2010 and was the fifth monohull to finish the annual Newport to Ensenada race in 2001.
When the boat was built, it was valued at $400,000 to $500,000, according to Westerly Marine.
The new owner's identity and the purchase price were unavailable.
--
Hannah Fry, hannah.fry@latimes.com
Twitter: @HannahFryTCN
ALSO
Son of ex-'Real Housewives' star suspected of attempted murder in Costa Mesa shooting
Cars and motorcycles help forge Father's Day bonds at Newport show
Kitchen fire causes $450,000 in damage at Newport Beach restaurant
---