On the Town: Film festival puts Glendale in the spotlight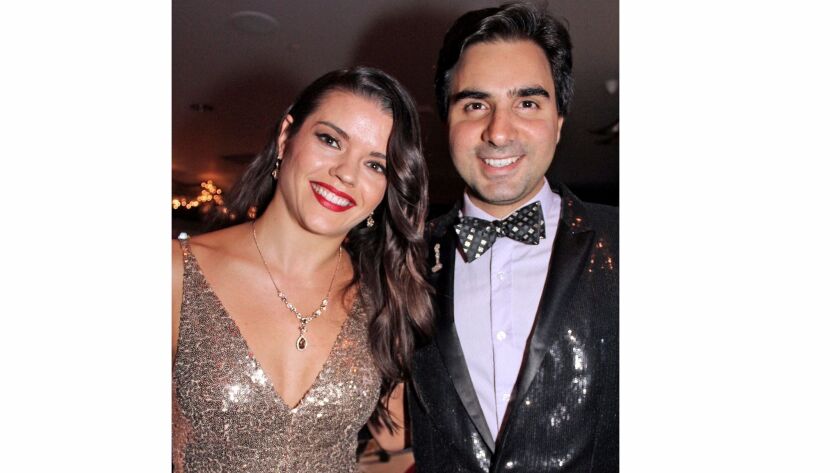 Every film festival has to have an Awards Show and the Glendale International Film Festival was no exception.
On Sunday, some 90 optimistic filmmakers packed Glendale's Gauchos Village Brazilian Steakhouse, each wanting a coveted award for their film.
Elegantly flamboyant fest director Velvet Rhodes played host.
Best Actress and Best Actor awards went to Charlene Rose of Sherman Oaks and Mikael Sharafyar of Glendale for the film "The Bride from Vegas" which also won Best Feature Film. It was directed by Artur Levonovich Babayan.
Glendale resident Levon Parian took home the Best Feature Documentary award for "Crows of the Desert."
The doc, set during the Armenian Genocide, detailed Parian's grandfather's escape from the Ottoman Calvary and his ultimate rescue of 1,000 Armenians.
The film was based on Parian's book and directed by Marta Houske. All awards included a "Certificate of Recognition" from the California State Legislature signed by state Assemblywoman Laura Friedman (D-Glendale).
On Friday, Oct. 13, the red-carpet start of the festival was held at the Alex Theatre. But it was a lucky day for filmmakers and film lovers to watch the iconic film "The Godfather," starring Marlon Brando and directed by Francis Ford Coppola.
Glendale City Councilman Vrej Agajanian presented a mayor's commendation to Rhodes.
The festival continued at various movie theaters in the area that screened more than 160 films from around the world and featured screenplay-reading contests and three panels, including "Women in Film," moderated by Friedman, who is a former movie studio executive.
—
Ascencia has also added movies to its growing list of activities. On Oct. 10, more than 200 supporters showed up at the Pacific Theatre in the Americana at Brand for a free screening of A24's new film "The Florida Project."
The film matches Ascencia's mission to help the homeless.
Starring Willem Dafoe, "The Florida Project" brings home the reality of families experiencing homelessness. But it does so by featuring a group of child actors that will pull at your heartstrings and tickle your funny bone at the same time.
Natalie Profant Komuro, Ascencia's executive director, addressed the audience to assure them the event was not a fundraiser but was screened to make people aware of Ascencia's services and the plight of the homeless.
—
Veteran children's authors and first-time authors practically took over Glendale's R.D. White Elementary School on Oct. 16.
They took part in Glendale Assistance League's Authors and Illustrators Day.
Starting in 1997, the event has become a premier program for teaching children about literacy and the love of books.
To start the day, author/illustrator Mary Ann Fraser from Simi Valley visited a classroom of 52 second-graders expertly kept in line by teachers Linda Aftandilian and Scarlet Vartanian.
Assistance League volunteer Debbie Kaegler of La Crescenta introduced Fraser, who has written 60 books. For the children, she focused on her latest book that she authored and illustrated titled "Alexander Graham Bell Answers the Call."
Fraser compared an author/illustrator's task to that of an inventor.
"An inventor is curious, asks questions, looks for answers and never gives up," she said.
The youngsters had already read in class three of Fraser's books.
Assistance League Glendale also held a book sale after the school day for children to purchase books — at a 20% discount — that were written by the authors and illustrators the children met.
The organization also presented a $1,000 voucher to the school library to buy books. In addition, league members gave books to the school in honor of Authors and Illustrators Day.
When fifth-grader Eric Davtyan, 10, was asked whether he wanted to be an author when he grew up, he said he'd just as soon be a soccer player.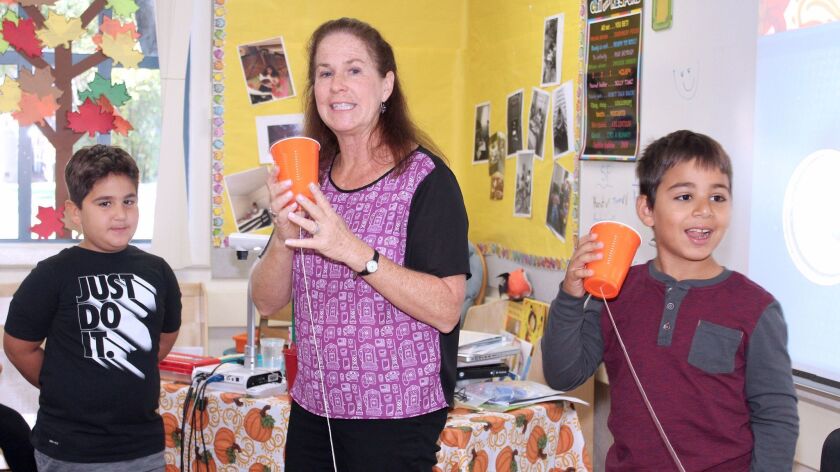 RUTH SOWBY RANDS may be reached at ruthasowby@gmail.com.
---