Expect a full house at Flappers for Dave Coulier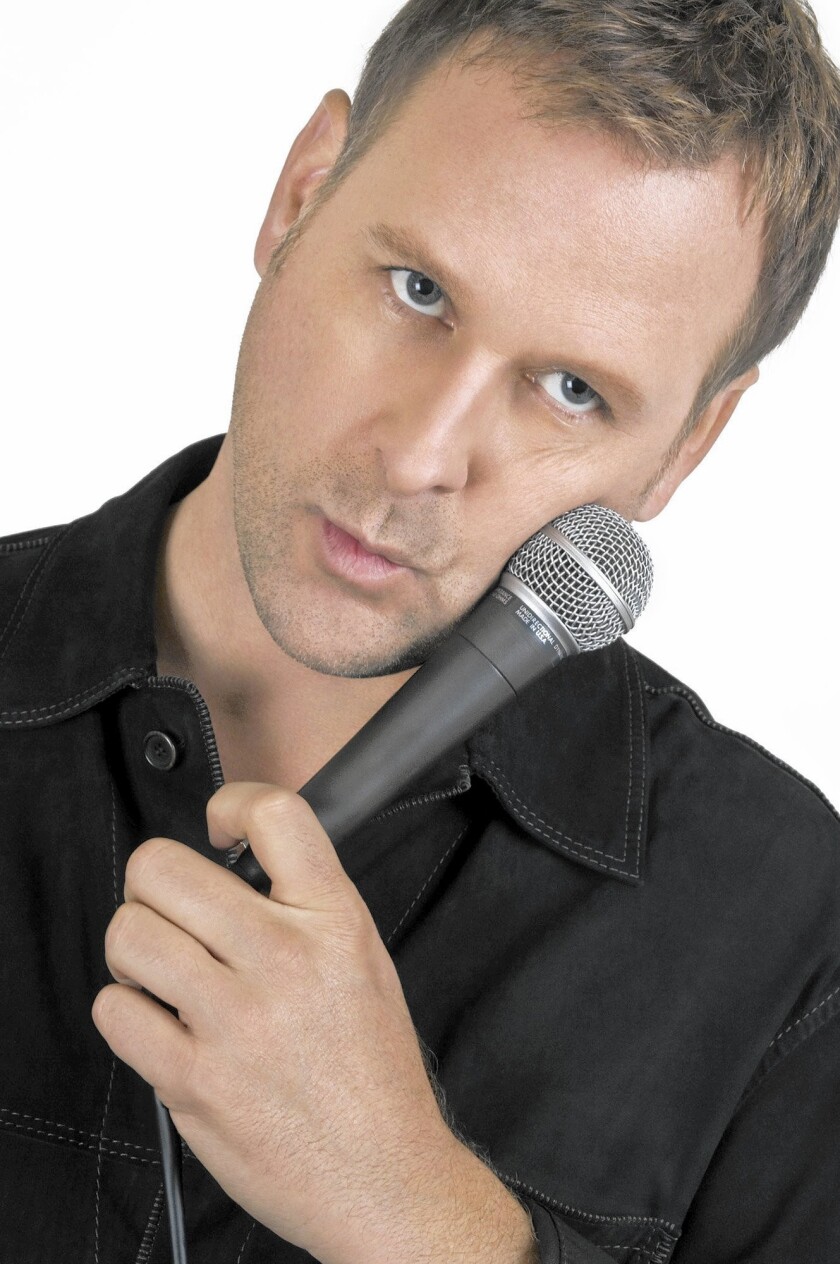 Dave Coulier is a well-known face from his eight years on the hugely popular ABC sitcom "Full House," and now on the spin-off series "Fuller House." Fans will see a lot more of him soon, as the revamped show begins shooting its second season this May. But the affable comic keeps busy in other ways.
Like a lot of comedians who eventually find great success in TV or film, Coulier continues to tour the country, doing nightly stand-up at clubs and colleges. He rarely performs at home in Los Angeles, but makes a rare local appearance this Tuesday at Flappers Comedy Club in Burbank.
"It's nice to be able to give something to fans and play locally," he says. "When I'm home, I like to sit in my backyard and drink red wine."
NEWSLETTER: Stay up to date with what's going on in the 818 >>
During a layover this week in Detroit (his hometown), Coulier spoke on the phone with Marquee about returning as Joey on "Fuller House," his comedy heroes and his ongoing life on the road.
Marquee: How much of your time is doing stand-up?
Dave Coulier: A lot right now. A lot of college dates. It's been a blast interacting with audiences due to the popularity of "Fuller House."
What are you doing in your stand-up act right now?
It's very eclectic. I do a lot of my voices, I play my harmonica, I do some observational stuff. I talk about my "Full House" experiences. I talk about raising my son, who is now a grown adult. I'm like a glorified birthday clown. I don't do cutting-edge political social commentary. I just go up and have fun and everyone forgets about their troubles for an hour and 15 minutes. That's always the style that I've had — kind of goofy. I don't take myself very seriously.
Who are the comics you looked up to?
The comedians I truly loved were Jackie Gleason, George Carlin and Richard Pryor. I really didn't become any of those guys, but they were really my favorites growing up. Then when I saw Robin Williams onstage, it broke a lot of barriers for me personally. I realized, "Oh, I can go up and do funny character's voices and it's OK." It doesn't have to be that "Tonight Show" structure that we had all been used to seeing for so many years. When I saw Steve Martin with an arrow through his head, I was like, "Oh, the doors are wide open now."
No matter how successful they are on the screen, a lot of comedians are drawn back to smaller club stages.
Yeah, you still see Leno and Seinfeld and me and Bob Saget. I just think it's who we are. That's where our comedy is rooted and it's how we started. It was a fascination with watching other comedians — like the George Carlins and the Richard Pryors. Once you get a little taste of that, and then you do your "Tonight Show" appearance, you think to yourself, "Wow, this is who I am."
I feel like "Full House" should be called "Full Circle," because I've done one big complete circle now. I started as a stand-up, went to "Full House," and now we're going back to "Fuller House" and I'm still doing stand-up. I'm a hamster on a comedy treadmill.
MORE: Entertainment news from around the 818 >>
Doing the same sitcom again must be surreal after so many years.
We did 192 episodes, so I think all of us collectively thought, "Been there, done that. We don't need to revisit this." The show garnered such a great following in syndication, it became multigenerational. But it's really hard to recreate something that you did in the '80s and '90s. We didn't want to blow it.
There's a right way to come back, and there's a not-right way. When we were approached finally by Warner Bros., and they told us what the idea of the show was, it made sense. We're not going to try to reinvent the show. We're not going to alienate those fans who love us so much. It was very surreal to be back there within the structure of the "Full House" set at Warner Bros., where we had been all those years ago.
What has the response been on the road?
The critics have never liked us, even when we had 24 million viewers a week on ABC. We've never created one single episode for the critics. One journalist likened it to watching necrophilia, and I thought, "Are you kidding me?"
The response has been overwhelming from fans. It's a certain genre. The world has become a lot more of a cynical place since we did the original series, so I think it's become video comfort food for a lot of people.
When you debuted on the "Tonight Show" in 1984, it was when the show's influence on discovering new comics was at its peak.
Johnny Carson walked into my dressing room before the show and shook my hand and said "Have a great set." Whoa, I'm now in the world that I viewed from afar. It launched a lot of people right then: Dennis Miller, Seinfeld, Drew Carey, Steven Wright, Rosanne. It was magical. Everyone in the business was going to watch the new comic that night.
What else are you doing?
I've been writing a musical storybook that ["Fuller House" cast members] John Stamos, Lori Loughlin and Jodie Sweetin are part of called "The Adventures of Jimmy Bugar." It's a musical storybook about 10-year-old Jimmy Bugar who wants to be in show business, and he lives in Nova Scotia with his mom Sugar Bugar, who works at this popular dining establishment called Little Sneezers. It's very sophomoric and silly. I wrote the book and 15 songs. It's for the iPad, and is out on April 15.
--
What: Dave Coulier
Where: Flappers Comedy Club and Restaurant, 102 East Magnolia, Burbank
When: 8 p.m., Tuesday, April 5.
Tickets: $20
More info: (818) 845-9721, flapperscomedy.com
--
Steve Appleford, steve.appleford@latimes.com
Twitter: @SteveAppleford
--
ALSO:
Orthodox Jewish sisters' fashionable designs stitch up social-media interest
Dining Review: Trattoria Allegria picks up speed on the basis of its founders' earlier success
---