Returning to laughter after '24'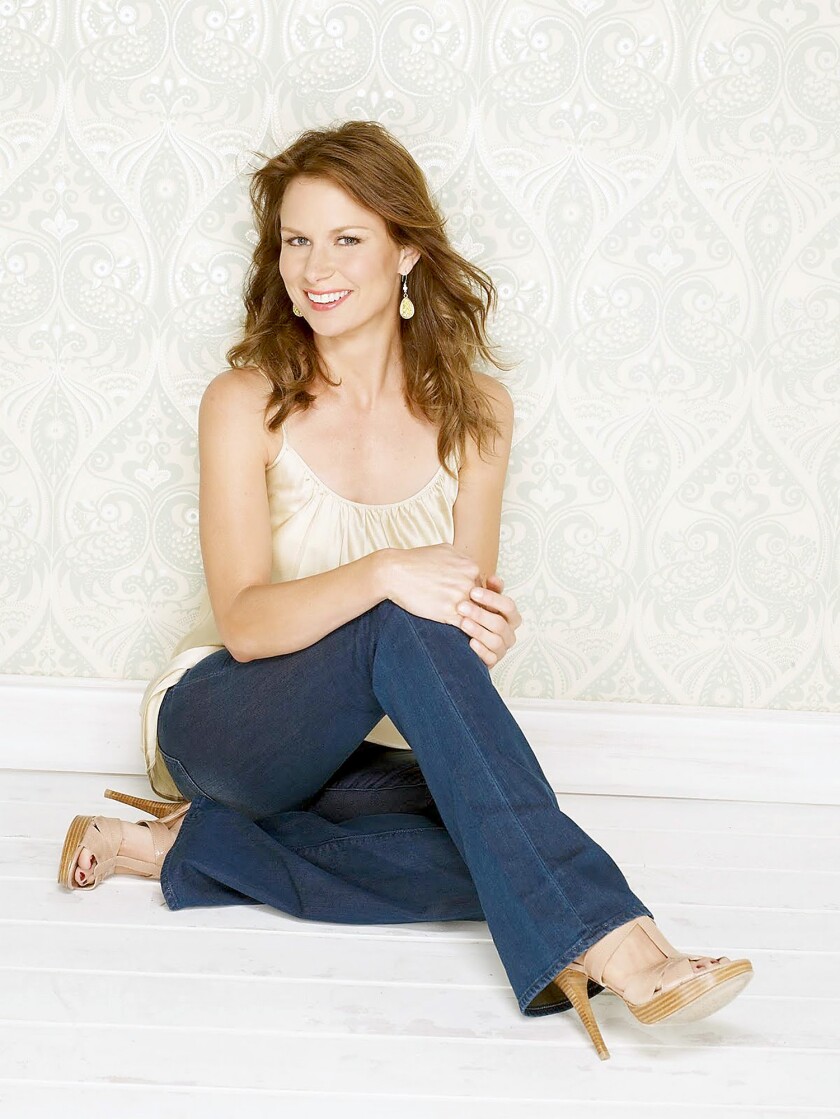 It's been more than a year since we last saw Mary Lynn Rajskub trying to save the world as computer nerd Chloe O'Brian, sidekick to Kiefer Sutherland's Jack Bauer on "24: Live Another Day." And yet the Chloe fans still come to see Rajskub — even when she's doing stand-up.
"I did comedy before '24,' but '24' is something that is and was massively popular," she says of the popular Fox action series that ran 2003-2010 and then was rebooted in 2014. "It's put an interesting spin on my comedy career because when I take that stage to do comedy, people always see me as that character."
And, Rajskub usually does have to acknowledge the elephant — or fan boys — in the room. "They come in all ages and all sizes," she adds. "Sometimes they'll be a weird energy in the room and it's because that person really wants me to sign their picture and now they have to sit through a comedy show. I usually announce it at the beginning of the show, 'This is going to be a comedy show and if you want something other than that, wait outside.'
"That's something I learned from going on the road, especially in other states and other cities," she continues. "People are really excited about that show and they don't even necessarily know why they're at a comedy club or what to expect. Those are certain people who are only fans of '24,' so it's kind of cool to get them out of their house and into the club and give them something different."
That's what Rajskub has in mind when she hosts the "Ladies of Laughter" on Aug. 19 at Flappers in Burbank, part of the annual Burbank Comedy Festival, which runs from Aug. 16 through 22.
The actress/comedian, who lives in Encino, has appeared several times at Flappers in the past and enjoys the vibe of the club. "Burbank is great," she says, "because it's part of L.A. but it's not, so you get a lot of good folks out at the shows. It's almost always a good experience."
Aside from the comedy gigs, Rajskub continues to act. Her numerous credits date back to mid- and late-'90s stints on TV's "Mr. Show" and "The Larry Sanders Show," as well as appearances in such acclaimed films as "Punch-Drunk Love" and "Julie & Julia." Current projects include "The Girlfriend Experience," a new series executive produced by Steven Soderbergh, based on his film of the same name, that will debut in January on the Starz cable network.
It's about a young girl who gets embroiled in becoming a high-end prostitute, and she's also trying to pass the bar, so it's this whole world of the law firm and all these secrets," she says of the Soderbergh show. "I'm not the girl that's the high-end prostitute. I play a lawyer at the firm."
She's also shooting a new series for Amazon Prime called "Highston," a coming-of-age story with a twist, penned by "Nebraska" screenwriter Bob Nelson. "It's about a kid who retreats into an imaginary world where he believes he's talking to celebrities," she explains. "I play the parent and we're trying to decide whether we should get him in psychiatric care or not."
As Rajskub explains, her 7-year-old son Valentine interjects, "and it's from the directors that did "Little Miss Sunshine," referring to Jonathan Dayton and Valerie Faris. "He's been listening a little too much here," Rajskub quips. Of course, Rajskub had a role in that film as well.
Juggling motherhood and marriage, a stand-up career and film and TV roles could be tough, but Rajskub seems to have it down. Back when she was still a relatively new mom in 2010, she took to the stage in an acclaimed one-woman show, "Mary Lynn Spreads Her Legs," to vent about her experiences with pregnancy, giving birth and adjusting to motherhood. On this day, Rajskub and her son had gone for a haircut, played some pinball, ate some candy and were headed to the grocery store while she did this phone interview.
When "24" wrapped for the second time, Rajskub hit the road to tour comedy clubs. These days she limits her stand-up gigs to one weekend a month, but still enjoys it and somehow makes it work through all her other commitments. Sometimes her husband, personal trainer Matthew Roph, and Valentine will join her on the road, but usually she just travels solo. "It can be a little be crazy, but I like it," she says. "Sometimes I have to cancel the stand-up if an acting gig comes up or sometimes, I won't see my friends, because I'm at home with my kid. It's a week by week situation to balance everything."
When Rajskub was originally cast as Chloe in "24" she was a comedian taking on a dramatic role, now the tables have turned. "Now I'm experiencing that challenge on the other end of it. Doing comedy for people who only know me for drama," she says. "It's very bizarre to be on the road doing stand-up at this point in my life, but I love it and it's working for me right now."
--
Who: Mary Lynn Rajskub
What: "Ladies of Laughter," part of the annual Burbank Comedy Festival
When: Aug. 19, 8 p.m.; the Burbank Comedy Festival runs from Aug. 16 through 22.
Where: Flappers Comedy Cub, 102 East Magnolia, Burbank, CA 91502
Contact: (818) 845-9721, flapperscomedy.com
--
CRAIG ROSEN is a regular contributor to Marquee.
---