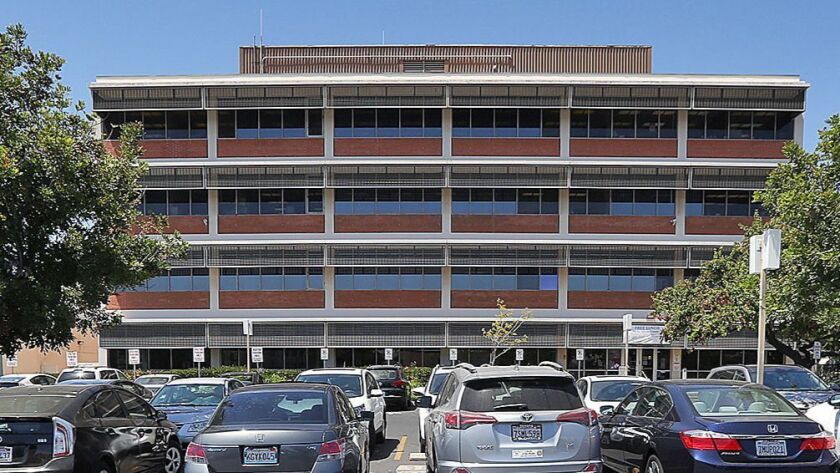 It was at a gathering of some of the state's most influential educational policy makers where the Glendale Unified School District earned a ringing endorsement.
For the third time in Glendale Unified's history, the district's dual-immersion program was honored with a Golden Bell Award for excellence in education and governance from the California School Boards Assn. during its annual conference in San Diego last week.
The district's Foreign Language Academies of Glendale, or FLAG, program, was lauded for its "English language acquisition," meaning the program has been successful in not only helping students become fluent in English but also succeeding in other academic classes.
"The FLAG program helps students develop an appreciation for diverse backgrounds and cultures and prepares them for success in a global economy," Glendale Unified Supt. Vivian Ekchian said in a statement.
The district's FLAG program is currently in the application process for next school year, with the open enrollment period ending Jan. 31.
FLAG program enrollment this year, according to a district report in October, was 3,387 students from transitional kindergarten through eighth grade.
Of that total, 2,905, or 21% of all district elementary school students, are enrolled in FLAG programs, while 482 of middle school students, or 13%, are also dual immersion participants.
Spanish students make up the largest group, with an enrollment of 1,017, followed by those studying Armenian (803), Korean (627), Japanese (440), French (173), German (173) and Italian (154).
Nancy Hong, the district's FLAG coordinator, said she was pleased with the growth of the program, which rose this year by 119 students at the middle-school level, an area the district has had problems expanding in the past, while Glendale Unified also added language certification tests in Italian and Korean.
"We all care deeply about giving students tangible opportunities to be globally competitive and life-ready, and GUSD's FLAG program is one of the ways the district supports this endeavor," Hong said.
Hong was in San Diego to accept the award, an actual brass and wooden bell attached to a plaque.
"I am so proud that our program was recognized at the state level," Hong said.
"California has identified the need for more multilingual programs in K-12 education, and it is an honor that they have recognized Glendale Unified as a contributing leader in this effort," she added.
Glendale's FLAG program was previously recognized with Golden Bell honors in 2009 for its districtwide efforts and then again in 2015 when Franklin Magnet, which offers courses in French, German, Italian and Spanish, was individually lauded.
Hong noted how much the FLAG programs have grown in the past decade.
"Back in 2009, there were six languages with approximately 680 students in the program," she said. "In 2019, we have over 3,300 students across seven languages."
---