Glendale Unified extends school closures to May 5, extending coronavirus response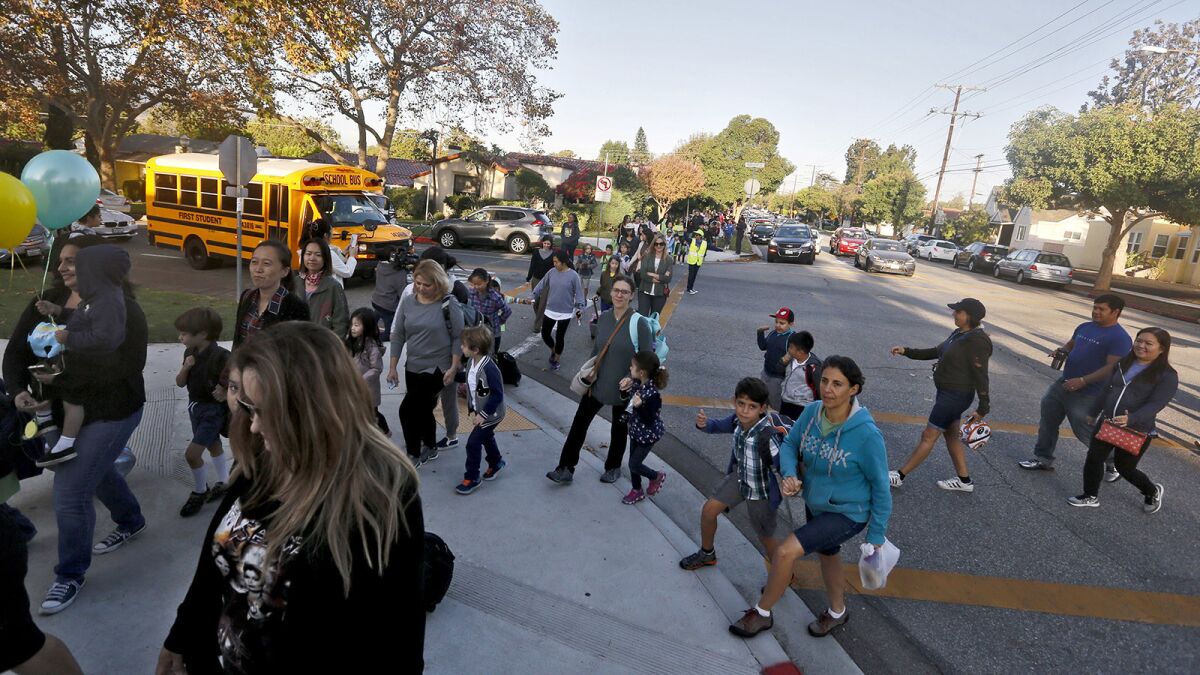 Glendale Unified schools will remain closed to students and most staff until May 5 in response to the coronavirus outbreak, Supt. Vivian Ekchian announced in a statement Friday night.
Previously, district officials had said schools would be closed from March 16 through April 3. The additional four-week extension follows a recommendation by Debra Duardo, Los Angeles County's superintendent of schools, that all public schools in the county remain shut down until May 5.
According to a statement issued Friday, Duardo consulted with superintendents across L.A. County and with state Supt. Tony Thurmond. Extending closures is a decision made by each school district.
"School closures will help prevent transmission of the coronavirus, which is everyone's goal today," Duardo said. "I commend our school district leaders and their staff, students and families for all that they are doing to ensure that learning continues and that vital nutrition and meal services are provided."
Last week, Gov. Gavin Newsom said schools are likely to remain closed through the remainder of the school year and issued a stay-at-home order throughout the state until further notice.
Glendale Unified had already scheduled a spring break for the week of March 16 and extended it an extra week. The district plans to transition to a remote-learning model on March 30.
Breakfast and lunch for students will begin to be served through grab-and-go centers in several school sites starting March 24 and will continue until schools reopen, according to school officials.
Glendale Unified posts information about meal services and technology access through gusd.net/remotelearning.
---