Bored at home? Glendale library system has many materials online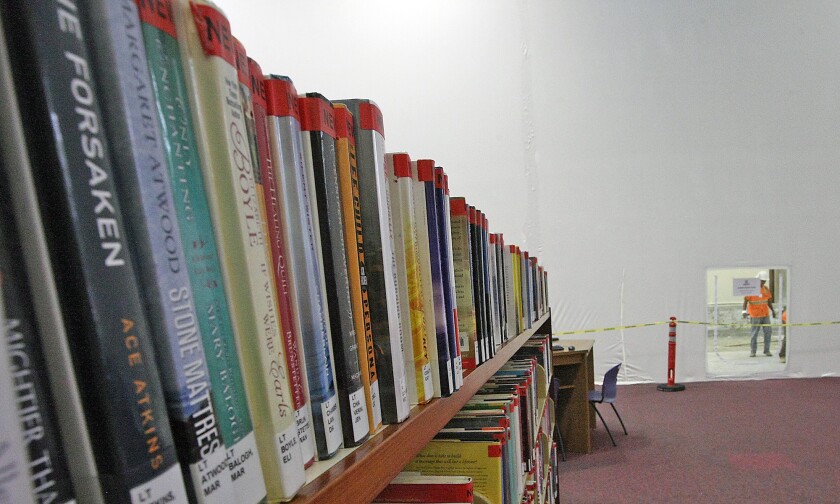 Although Glendale Library, Arts & Culture locations are closed to the public due to the coronavirus pandemic, the department continues to operate 24/7 virtually, thanks to the library system's myriad of online resources, according to library officials.
"In this unprecedented time, it is important that the library be here for the community, many of whom are isolated at home, some afraid. Thus, it is important for people to know their library is here for them, their families and their friends," library director Gary Shaffer said in a statement on Wednesday.
"Many years ago, the library began adding digital materials to its collection of physical materials. ... Today, we have countless hours of free-to-access premium content and learning opportunities available," he added.
In addition to tens of thousands of eBooks and eAudiobooks, the library offers eNewspapers, eMagazines, online classes, online tutoring and learning games, as well as streaming movies and music, Shaffer said.
All of these resources can be accessed via one's library card, he added.
For those who don't have a library card, it's easy to get one, according to library officials. Visit glac.info/register to request a virtual library eCard and set up a PIN.
Another option is to download the Glendale Library, Arts & Culture App from the App store and set up a library card number in the App.
The library has the following free-to-access items available:
more than 7,000 newspapers and magazines in more than 100 languages from PressReader & RB Digital
more than 500 online learning courses from Universal class
more than 70 language courses from Mango Languages
ABCmouse.com's Age of Learning for children ages 2 to 8
homework help live online tutoring, writing assistance and test preparation for all ages
thousands of eBooks and audiobooks from CloudLibrary, OverDrive, Hoopla, RB Digital and Freading
more than 5,000 streaming movies from Hoopla
more than 15 million songs, with playlists and videos with the entire Sony Music Catalog. Plus, pop, rock, rap and R&B, from Freegal Music
Soon, the library system's online book club will feature the free-to-download eBook "The Burglar" by Thomas Perry.
For more information, call (818) 548-2021 or email LibraryInfo@GlendaleCA.gov.
---