On the Town: Ascencia continues to help the homeless during the coronavirus pandemic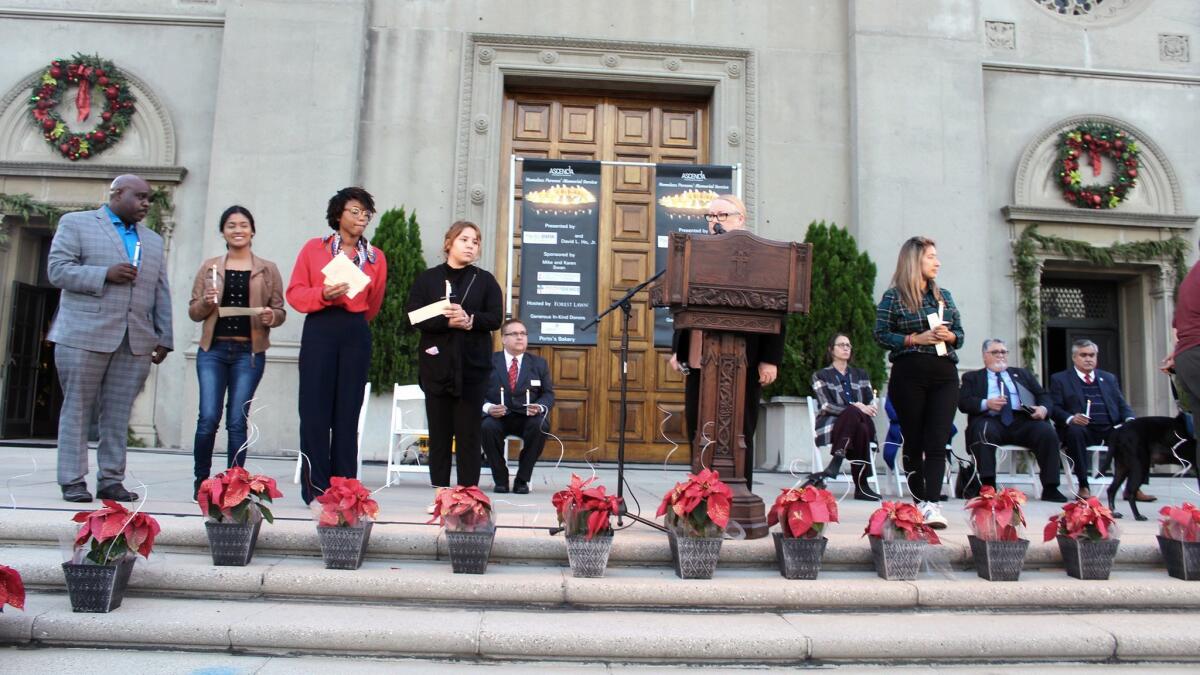 "Ascencia is not closed," said Laura Duncan, the organization's executive director. In fact, Duncan continued, "One hundred beds have popped up" for Ascencia's homeless residents.
Currently, the organization's staff cares for 45 men, women and children in Ascencia's emergency shelter and 226 at-risk families in housing.
"We are grateful that our community shows up with donations of meals, cleaning supplies and funds," Duncan said. "But we will continue to need the support of our community to get through."
Since Ascencia's annual gala, which had been scheduled for March 30, has been postponed, funds for essential services that would have been raised through the gala must now come from somewhere else.
A recent email to supporters listed meal donations needed for the 45 shelter residents who must shelter-in-place. That's three meals a day, seven days a week.
Community members may email Faith Riley at friley@ascenciaca.org for questions or to coordinate dropping off groceries. Hygiene donations may be coordinated through Habon Nur at hnur@ascenciaca.org.
As of now, Ascencia's general funding is being diverted to accommodate the coronavirus crisis. Many accommodations are now in place:
Outreach teams are working with Glendale, Burbank, West Hollywood, northeast Los Angeles and the County of L.A. to place people in temporary shelters and identify those displaying any symptoms for further care.
Ascencia case managers continue to work with clients remotely.
Ascencia's hospital liaison continues to work with hospitals to identify high-cost, frequent hospital users.
Ascencia's housing location navigator continues to develop relationships with property owners and place people in permanent housing.
Ascencia's emergency shelter continues to provide a safe place for 45 men, women and children. With the "Safer at Home" order extended, even more community support is needed.
For the past month, "95% of meals have been covered by the community," according to Duncan.
Ascencia's staff members are offering programs and services to clients via Zoom so that mental-health needs may be met, at least in part.
What is needed immediately are meals, masks and used computers — especially those with cameras for Zoom programs.
Also needed are volunteers for Ascencia's new virtual volunteer program. For more information, email info@ascenciaca.org.
Ascencia made special mention regarding its client Daniel Johnson. He died in March — Ascencia's first loss to COVID-19. Johnson was 52 years old. He lived on the streets of Glendale for over three years. He originally came to Ascencia during its 2012 winter shelter program.
Johnson was given monthly case management and maintained housing stability in Alhambra for almost two years before his passing.