'Ecstatic' shoppers flock to Burbank for grand opening of Walmart Supercenter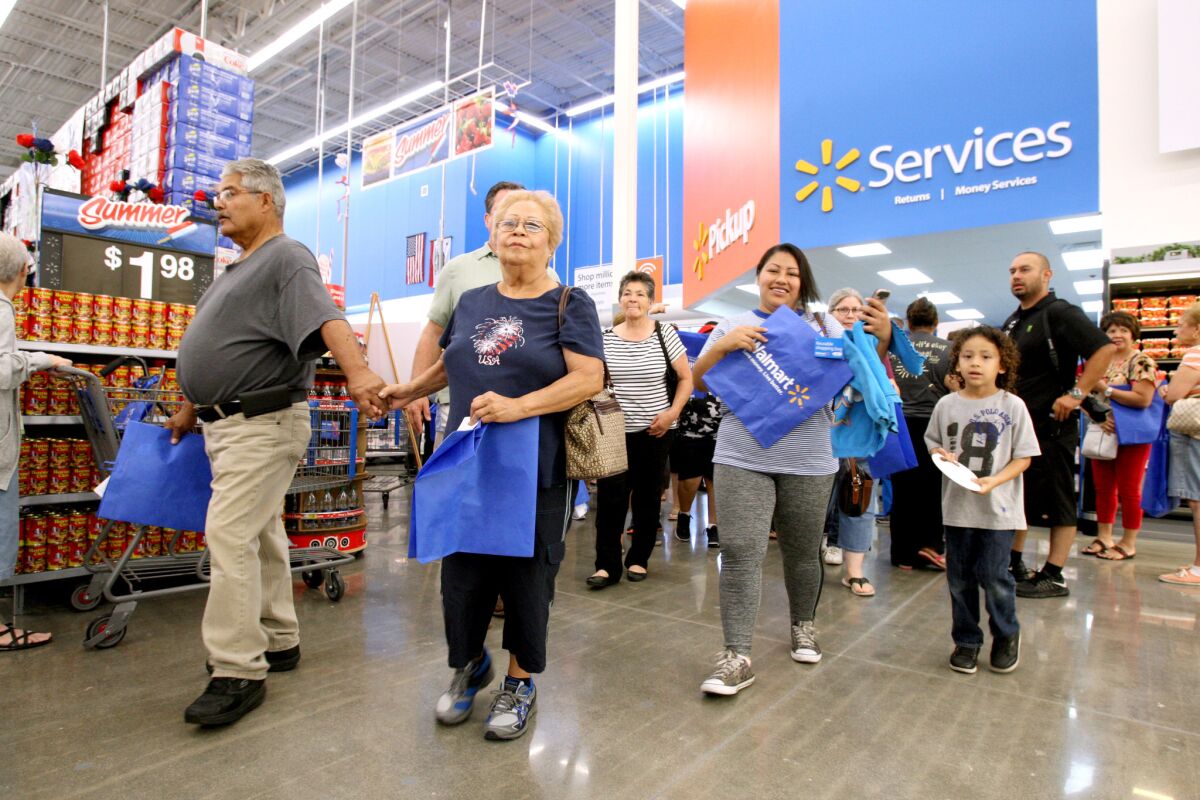 Shopping carts and bags were filled in a matter of seconds after the doors at the new Walmart Supercenter in Burbank opened to customers early Wednesday morning.
There were more than 150 people crowding the front entrance of the discount retailer's newest facility adjacent to the Burbank Empire Center at 7 a.m., all eager to set foot in the freshly remodeled 143,000-square-foot structure that was formerly a Great Indoors store.
"It's a really exciting day and big day for the city and my store," said Panthi Patel, manager of the new store. "All of us have been working hard for the last month and a half to get the store ready, and looking at the crowd today, we're going to have another phenomenal grand opening."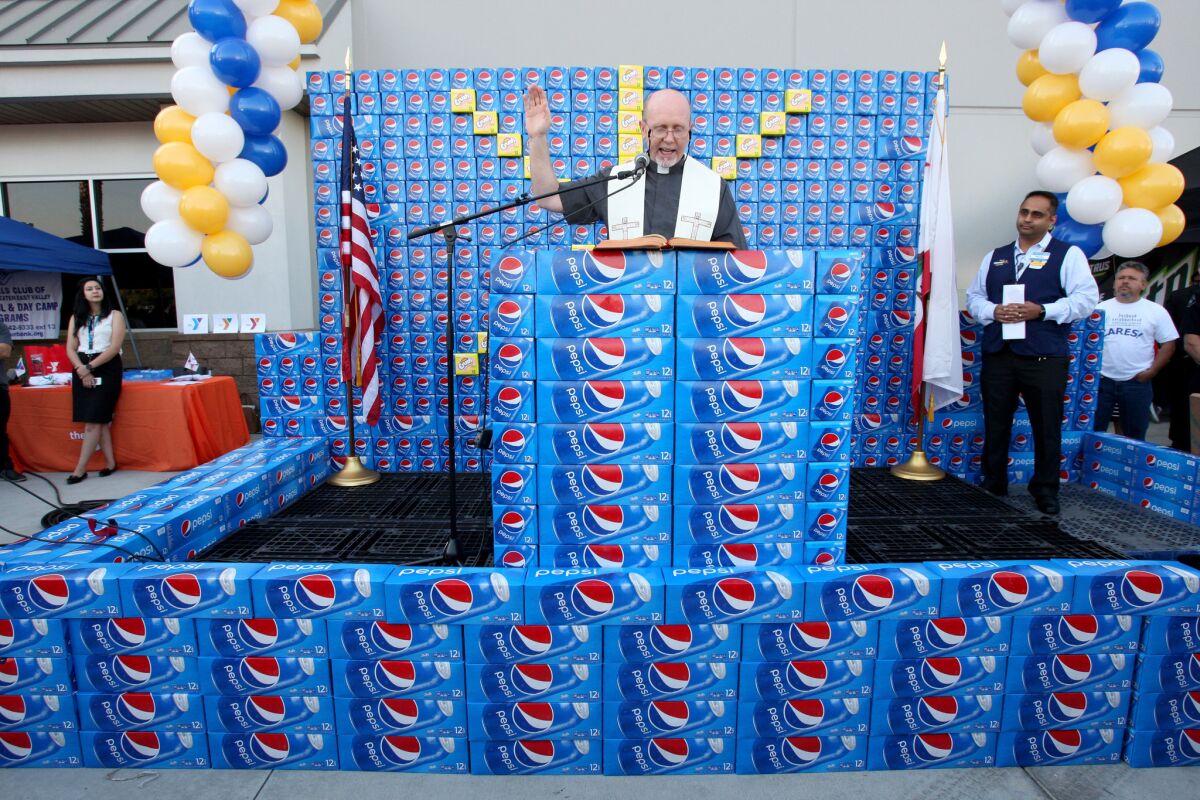 During a preopening ceremony outside the Supercenter, Patel and other Walmart and community representatives stood on a stage made out of Pepsi and Crush soda cases and plastic pallets.
"Not only [is Walmart] a very successful company, they're also an excellent corporate citizen," said Tom Flavin, chief executive of the Burbank Chamber of Commerce. "They're also going to have a significant impact on the economy of Burbank. With close to 400 new jobs, it's going to create new sales tax revenue to support the city's budget."
At just about 8 a.m., Walmart officials quickly cut the ceremonial ribbon, and the hoard of customers immediately grabbed a cart or basket and started shopping.
Some people started their morning in the produce section, while others headed straight toward the electronics department or a bin of Hot Wheels, each one on sale for 96 cents.
Burbank resident Mitzi Faull already had a cart filled with various food items, including a slice of cake she got from the bakery section.
"Everything that you could possibly want is in this store," she said. "So when I found out that one was being opened close to my house, I was just ecstatic."
Faull said she had been waiting for the Walmart Supercenter to open for months because it offers cheaper prices on the products she buys. She added that she has always found the discount retailer to be clean and full of welcoming store associates.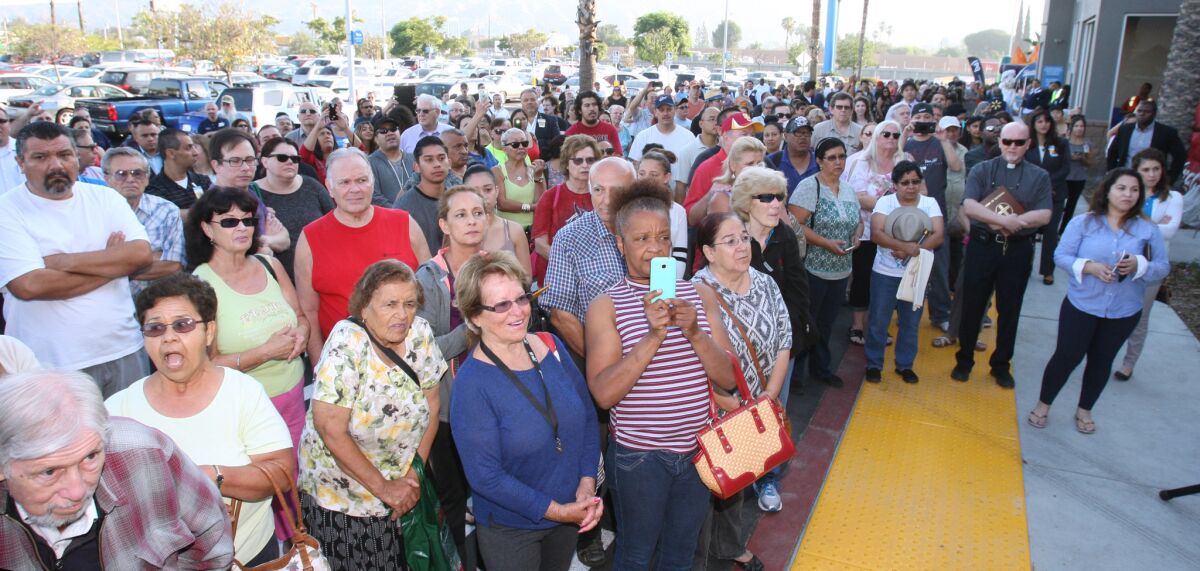 One of those associates, Renee Armstiead, was busy guiding customers to the various sections where they could find their desired items. She was a medical biller for 16 years before leaving to become a customer service representative at the store.
"I'm really more of a people person," she said. "I want to get out there, talk to people, greet them and be a positive force."
North Hollywood resident Reginald Jones was busy zipping through multiple sections of the store to become more familiar with the lay of the land.
Originally from Georgia, Jones said there were many Walmart Superstores there, and he was surprised that Burbank and the surrounding section of the San Fernando Valley were void of one when he moved to Southern California about 10 years ago.
"So, for them to be finally opening one is a pivotal moment," he said. "It's the ultimate one-stop shopping location, and you can purchase anything you need — from groceries to toothpaste."
--
Anthony Clark Carpio, anthonyclark.carpio@latimes.com
Twitter: @acocarpio
---