Glendale acknowledges its Filipino population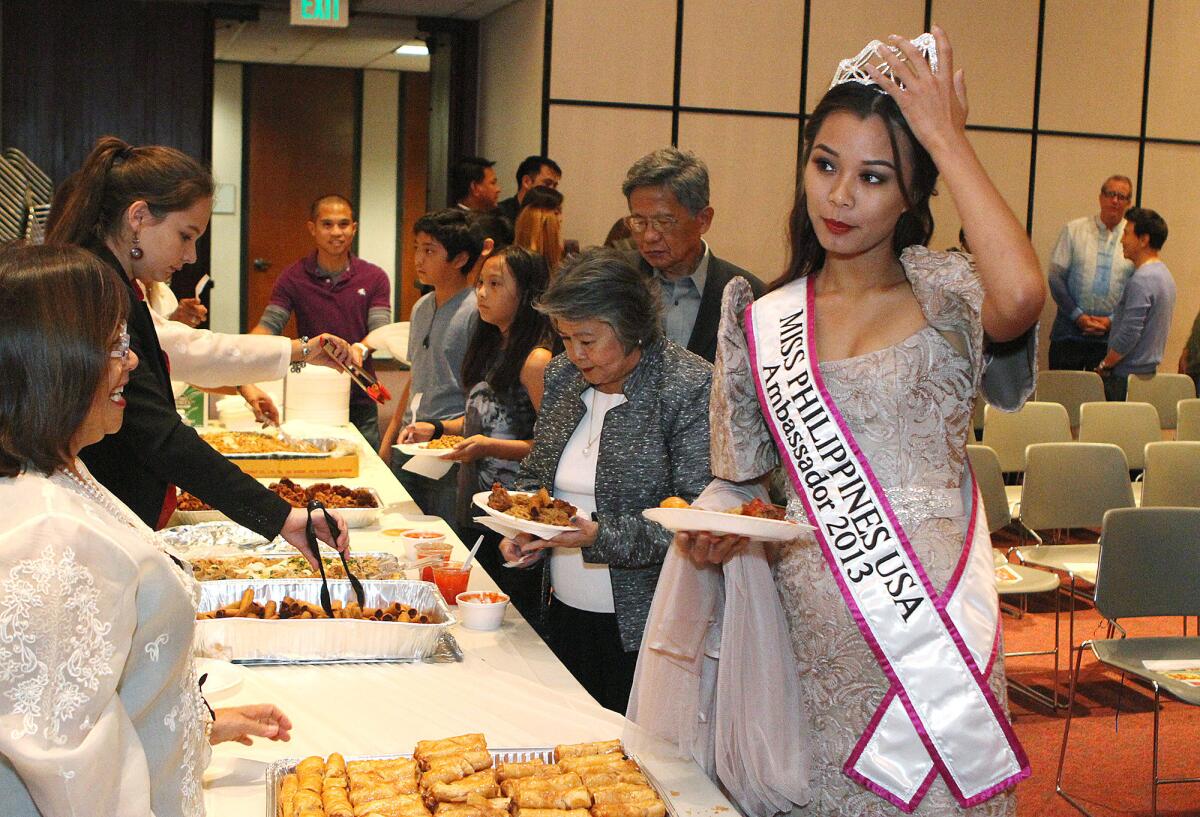 In recognition of the increasing number of Filipinos in Glendale, the City Council this week designated October as Filipino American History Month, an extension of the nationwide celebration first started in 1988.
And on Friday afternoon, the Filipino American Business Assn. of Glendale, Soroptimists International of the Verdugos and the city hosted an event at the Central Library featuring Filipino food, traditional dancing and historic artifacts to revel in the honor.
"There are a huge number of Filipinos living in Glendale. We thought we would touch them with a nostalgic return to the Philippines" said Ruby De Vera, president of the Filipino American Business Assn. of Glendale. "We have assimilated into our American life, but we also want to remember our homeland."
PHOTOS: Filipino Heritage Celebration
Though not a migration hub like Daly City, which is known as the Manila of Northern California, Glendale has a Filipino population that has grown by two-thirds in the past two decades to about 13,200 people, which is about 7% of the city's total population, according to 2010 U.S. Census data.
Filipinos are Glendale's largest Asian minority group, jumping ahead of Koreans, who once made up the third largest minority in the city, behind Armenians and Latinos.
De Vera said she was proud that Glendale recognized Filipino American History Month.
"It just symbolizes the fact that the Filipinos have supported the people in Glendale and, at the same time, they love Glendale and Glendale city and council members support them, too," De Vera said.
--
Follow Brittany Levine on Google+ and on Twitter: @brittanylevine.
ALSO:
No jail time for rocker Peter Murphy
29 cited in crosswalk sting
Bookstore founder dies