Glendale City Council weighs adding solar field to Scholl Canyon Landfill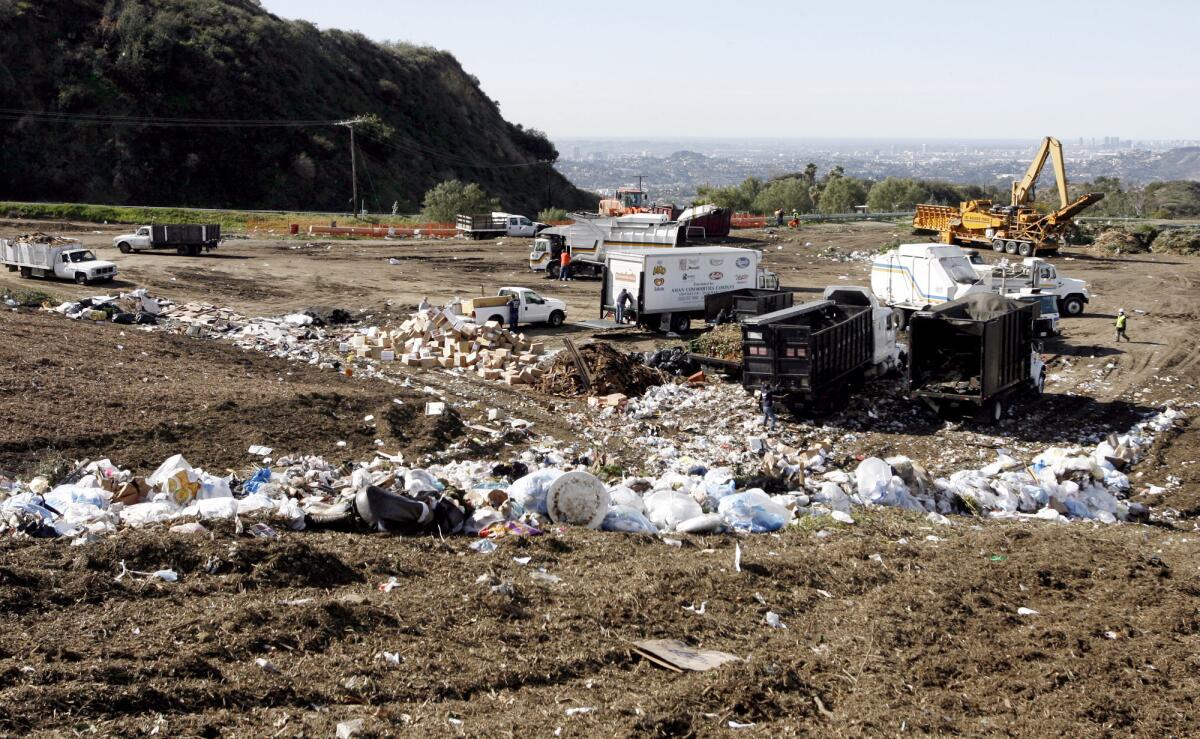 The Scholl Canyon Landfill is where most of the city's trash goes, but it could one day also be where it gets some of its electricity.
The Glendale City Council on Tuesday voted 5-0 in favor of a feasibility study to determine if the landfill is an appropriate site for installing 100 acres worth of solar panels.
Skylar Resources recently pitched the city the idea of generating power on property it would lease from the city, and then sell it back to Glendale Water & Power.
"This is what I would call commercial solar versus rooftop solar," said Steve Zurn, the utility's general manager. "This is large commercial solar project that would be panels in a field, essentially."
City Manager Scott Ochoa said since the city no longer has a Redevelopment Agency for buying and selling properties, staffers are looking into "value added" projects for currently owned assets.
But Councilwoman Laura Friedman asked whether such a project would interfere with another potential project slated for the landfill: its possible expansion.
The council is expected to vote on the environmental impact report for the Scholl Canyon Landfill expansion sometime by the end of the year, but adding solar panels would be independent of that effort, Zurn said.
The energy project would have its own separate review process.
"[Skylar] would have to find a way for what they're building so that it doesn't interfere with future landfill operations," Zurn said.
Skylar already has ties with Glendale Water & Power as part of a 25-year deal inked in 2014. The city is buying power from one of the electricity provider's plants in Nevada, an agreement that bumps Glendale's renewable energy portfolio to about 35%, just slightly above state-mandated goals, Zurn said.
The local utility pays anywhere from $20 to $100 per megawatt of electricity, though it's unclear how much the city could end up buying.
Community Development Director Philip Lanzafame pointed out that buying power generated in Glendale would come with a lower price tag because the distance it has to be delivered is very short.
Skylar officials stated the company would need to find at least 400 acres of city-owned land in order for it to consider moving forward with a project. Lanzafame said, for example, another potential site for solar panels could be a "valley nobody sees."
Skylar is expected to come back in a year with its proposal — which comes at no cost to the city.
"They're the ones putting in the money to figure this out and at the end of the day, if they bring something that is not acceptable to us, that'll be that," said Councilman Zareh Sinanyan.