Glendale man charged in false bomb threats to KABC studio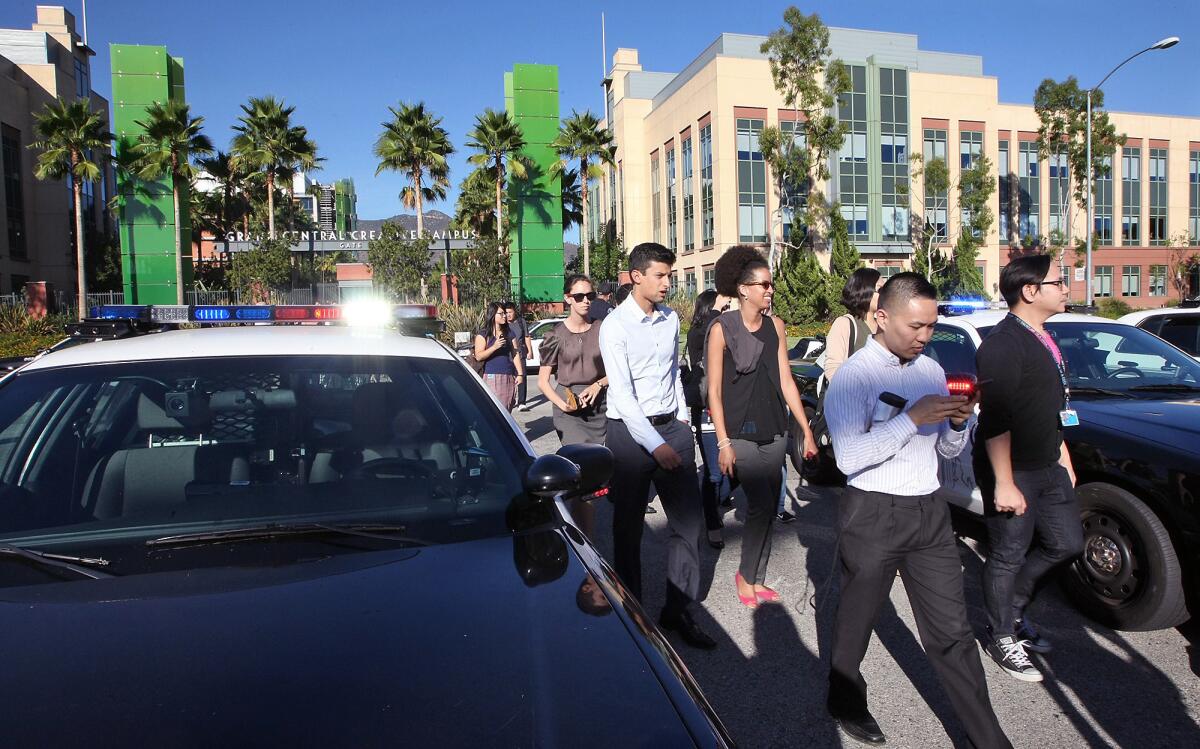 A 22-year-old Glendale man was charged Thursday with making false bomb threats to ABC7 in Glendale, forcing the studio to evacuate, officials said.
Tyler Raj Barriss pleaded not guilty to two felony counts of making a false report of a bomb to an agency or business, one felony count of making criminal threats and one misdemeanor count of dissuading a witness from reporting a crime, according to the Los Angeles County district attorney's office.
Barriss allegedly made the threats on Sept. 30 and Oct. 9, and later threatened a relative to prevent her from reporting the incidents, prosecutors said.
On Sept. 30, the Glendale station was evacuated after Barriss allegedly called and said there were "multiple" bombs inside, the station reported at the time.
Police had to shut down Flower Street to investigate the threat at the station, which is located at 500 Circle Seven Drive, and sent bomb-detecting dogs to search the building. Nothing suspicious was located.
Barriss is being held in lieu of $1-million bail and is due in court later this month. If convicted, he faces a maximum of four years and four months in prison.