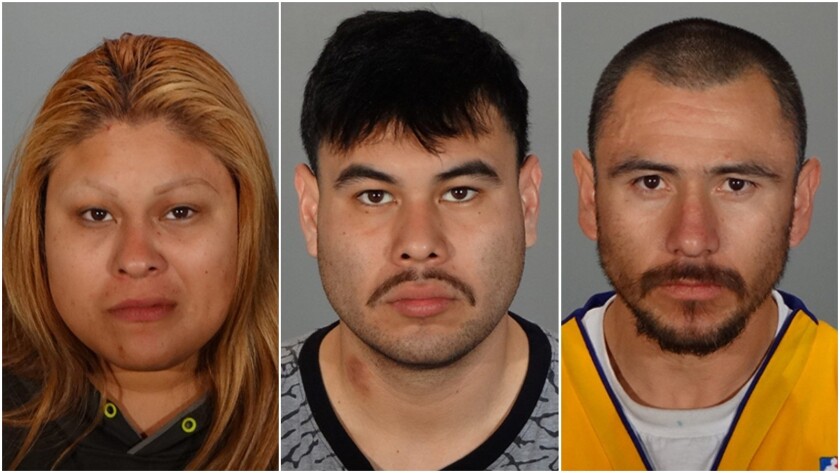 Glendale police officers recently arrested three people on suspicion of possessing a firearm and a variety of drug offenses.
At approximately 9:20 p.m. last Saturday, a Glendale officer stopped a vehicle for an equipment violation at La Crescenta Avenue and Shirley Jean Street.
The officer spoke to the driver, identified as 31-year-old Jacqueline Galvan, and discovered she had been an unlicensed driver since 2011. While the officer was speaking to the four occupants, he could smell the odor of marijuana coming from the vehicle.
Other officers arrived and they spoke with the front-seat passenger, identified as 27-year-old Miguel Galvan of Compton. The officer had the man exit the vehicle and, during a pat-down search, a loaded Ruger LCP 380 was found in his pants' pocket. A records check showed the gun was stolen from Pierce County, Wash.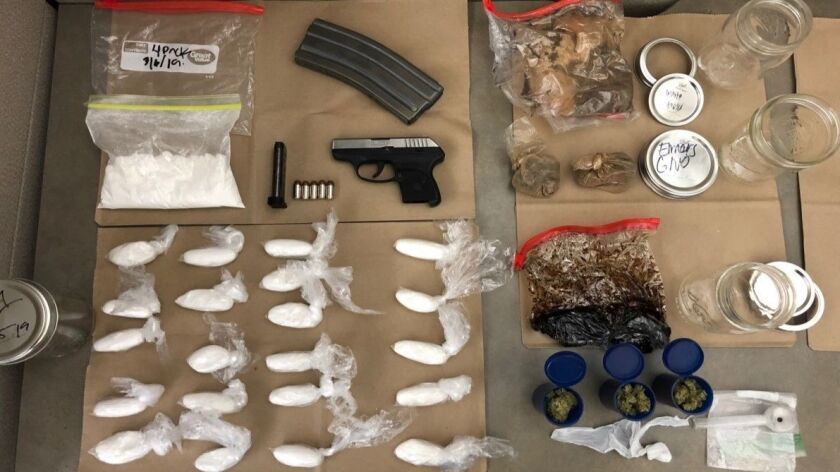 A third passenger, identified as 37-year-old Salvador Rodriguez of Buena Park, was in possession of what appeared to be methamphetamine and a pipe used for smoking that drug.
A search of the vehicle led to the recovery of a backpack containing what was thought to be heroin, cocaine, methamphetamine, marijuana, an empty assault-rifle magazine and money-transfer receipts.
At the conclusion of the investigation, the Galvans and Rodriguez were taken into custody and booked for a variety of drug offenses. A fourth male occupant was not connected with the investigation and was released.
Miguel Galvan was also booked for being a convicted felon in possession of a concealed loaded firearm.
Twitter: @LAMarkKellam
---