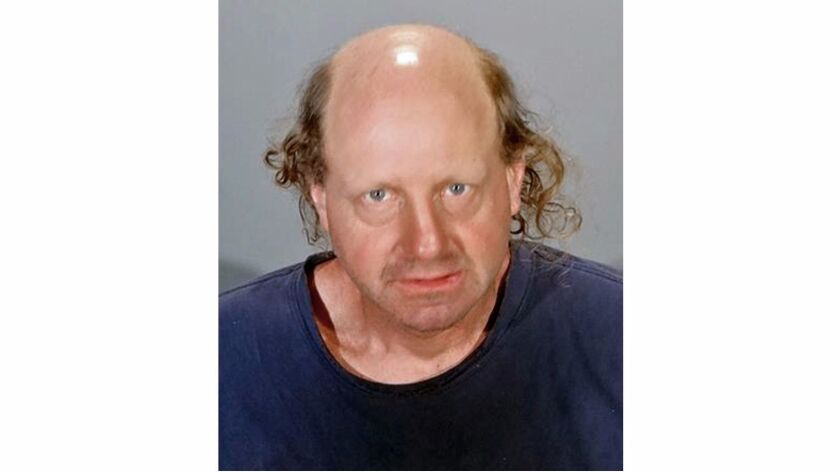 Glendale police arrested a man Sunday who is suspected to have caused a fire at a church last month in Glendale, authorities said.
Donald Walter Maitz, 51, of San Pedro was arrested and charged with one count of arson and one count of using a destructive device.
The initial incident occurred on the evening of July 6 just before midnight at Faith Center Church, located in the 1600 block of South Glendale Avenue, according to Sgt. Robert William, spokesman for the Glendale Police Department.
Video surveillance captured the suspect allegedly throwing a Molotov cocktail, which is highly flammable, onto the church property, which then caught fire.
At the same, a Glendale police officer was patrolling the area and noticed the blaze. She was able to extinguish the fire, but did not know at the time that it was started intentionally, William said.
It was discovered later that Maitz had reportedly left a bag behind with additional Molotov cocktails inside. Police think the officer had interrupted what would have been a much larger fire, according to William.
Glendale police detectives investigated the incident as an arson and thought at the time it was a hate crime, William said.
The additional devices were processed by the Verdugo Regional Crime Lab, which is in the Glendale Police Department. DNA specialists were able to recover DNA evidence from the devices and identified Maitz.
Detectives learned that Maitz had attended and volunteered at the church. However, he had been banned because of unspecified inappropriate behavior.
William said detectives think the motive was revenge against church administrators and not hatred toward the church or its religion.
Maitz remains in custody with bail set at $500,000.
Twitter: @lamarkkellam
---