Glendale murder suspect committed suicide while in custody, police say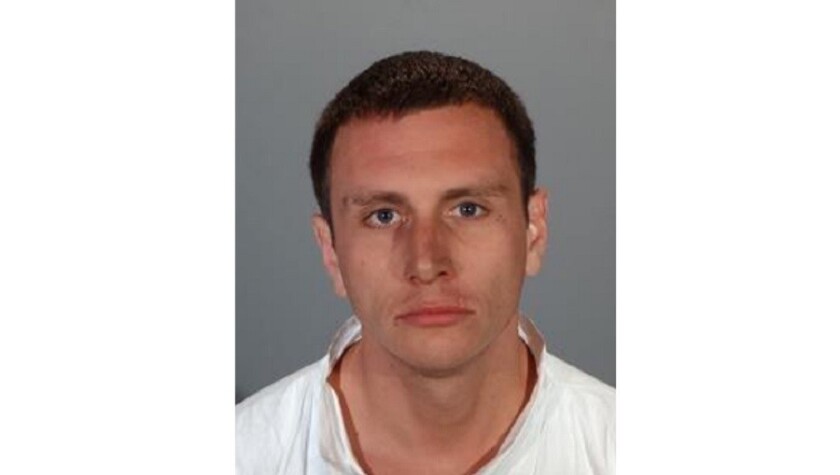 A Tujunga resident accused of fatally stabbing a Glendale man Friday evening committed suicide Monday night while in custody, according to authorities.
Ernest Lee Culbertson, 31, was being held on suspicion of murder at the Twin Towers Correctional Facility in downtown Los Angeles when he was found dead in his cell around 5:30 p.m.
According to Det. Philip Guzman with the homicide unit of the Los Angeles County Sheriff's Department, Culbertson was in the High Observation Mental Health Housing unit at the jail — meaning he was a suicide risk.
"Without a doubt, he committed suicide while in custody," Guzman said.
Guzman said Culbertson was able to craft a "ligature" and used it to hang himself in his single-man jail cell. It's unknown what led to the suicide.
Culbertson was arrested on Saturday for the June 30 stabbing of 51-year-old Frederick Ford in the 1200 block of East Harvard Street. According to the Glendale Police Department, the two knew each other and something led Culbertson to stab Ford in the neck.
Neighbors discovered Ford lying on the driveway at the apartment complex where he lived and called for help. First responders attempted to administer first aid, but he was pronounced dead at the scene.
Police tracked down Culbertson in Los Angeles, where he was placed under arrest. He was found in possession of items linking him to the stabbing and confessed to the crime, according to police.
Sgt. Robert William, a spokesman for the Glendale Police Department, said the suicide will not change the department's investigation of the stabbing.
"We still have to finish our investigation," he said. "Our detectives will likely continue on to file the case with the [Los Angeles County] district attorney's office for the sake of closing it out, but there won't be a trial."
The suicide itself will be handled by the sheriff's department. Guzman said there are several layers to an investigation.
"From a homicide perspective, we investigate suicides, especially in the jail," he said. "Our role is to make sure there was nothing criminal about his death. Right now, there doesn't appear to be anything criminal about it."
Guzman said other units within the sheriff's department outside those investigating the homicide will review Culbertson's death. He said investigators will look for possible violations of jail policy in addition to determining if anything could have been done to prevent the suicide.
"There's going to be a lot more review and evaluation of the whole thing by a lot of other people in the sheriff's department," he said.
Twitter: @Andy_Truc
ALSO
Burbank man convicted of murder, dumping body in shallow grave
Shell casings could prove key to solving crimes across Los Angeles County
---