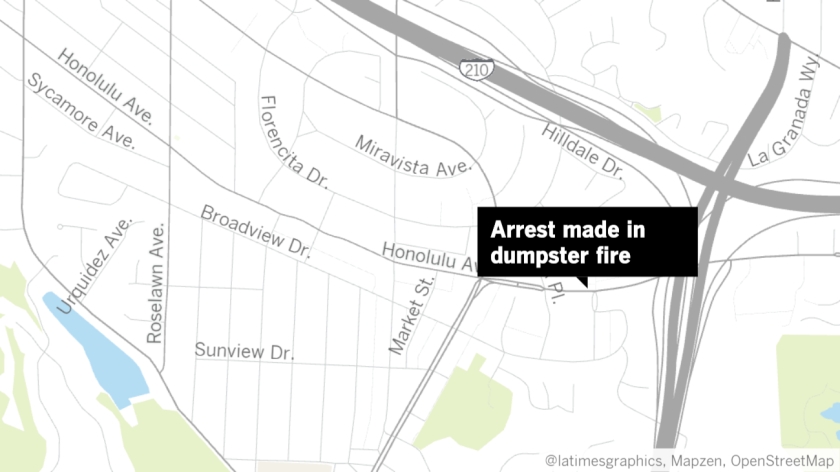 A 28-year-old man was arrested on suspicion of arson Tuesday after he was reportedly seen attempting to ignite several fires throughout Montrose, authorities said.
Robert Tucker was arrested in connection with a dumpster fire in the 2400 block of Honolulu Avenue at around noon.
Tahnee Lightfoot, a spokeswoman for the Glendale Police Department, said Tucker is suspected of starting a fire outside a business, where he attempted to open an account.
After he left the business, a fire was discovered in a dumpster out front. An employee was able to extinguish the blaze, according to Lightfoot.
She said the man was seen playing with a lighter as he left the business.
Tucker was then seen down the street in the 2200 block of Honolulu trying to set fire to some bushes near a different business, according to Lightfoot. When confronted, Tucker fled to another part of the street and allegedly tried to light a second dumpster on fire.
Lightfoot said an officer eventually found Tucker in front of the Vons at 2039 Verdugo Blvd. He was allegedly trying to set a box of pumpkins on fire.
Twitter: @Andy_Truc
---