Van Nuys man dies after injuries in fatal Glendale vehicle collision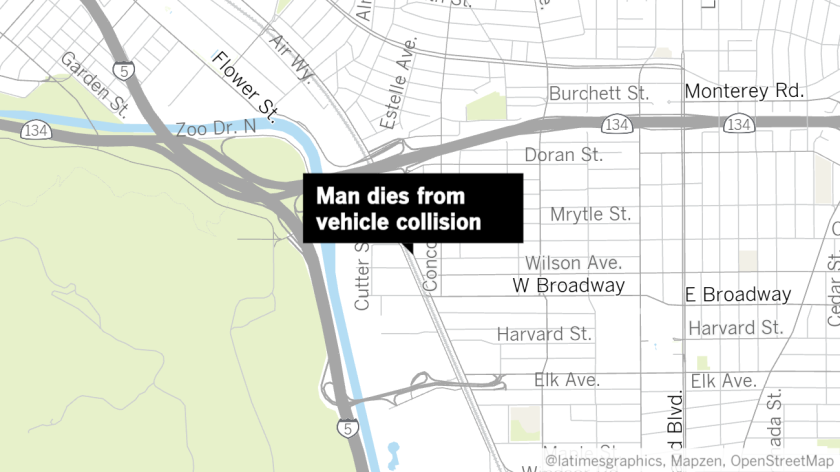 Glendale police are investigating a fatal car collision that took the life of a 64-year-old Van Nuys man Tuesday morning.
Around 5:30 a.m., police received word of a collision involving a van and a semi-truck near San Fernando Road and Salem Street. Sgt. Daniel Suttles, a spokesman for the Glendale Police Department, said the truck was backing into a driveway when the van collided into its side.
After the collision, Suttles said the van's driver was initially trapped but was eventually taken out of the vehicle. He was transported to a nearby hospital, where he eventually died from his injuries.
The truck's driver was uninjured.
It's not believed that drugs or alcohol were factors in the collision. Speed has also been ruled out because the van was estimated to have been traveling between 30 and 35 mph.
"The major issue was that we believe the [van's driver] was not wearing a seat belt," Suttles said. "It's kind of eye opening to know that someone could get into an accident, and it turns into a fatality."
The incident remains under investigation.
Twitter: @Andy_Truc
---