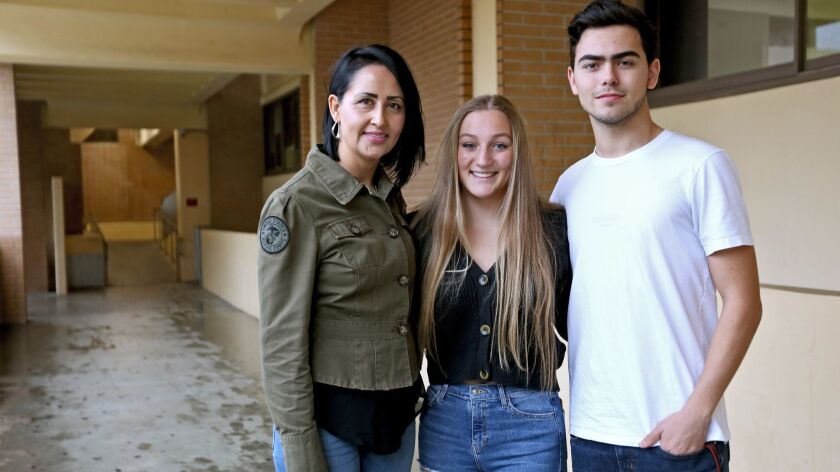 A goal set by Glendale High School junior Jamie Fritz wasn't just met but easily surpassed this past holiday season.
The founder of the high school's Adopt-A-Family organization and her group surpassed their first-ever campaign goal of $1,000 by raising $1,910 in online donations via a GoFundMe page.
"I just saw a lot of generosity. It was amazing," Fritz said. "Some people I didn't know, they reached out and donated. The people from Glendale came out. One person was looking for a cause to donate to and that person donated $500."
The Adopt-A-Family club had hoped to raise $1,000 by mid-December and purchase gifts for five needy area children at an expense of $200 per recipient.
The additional money allowed Fritz's organization to serve 10 children with a variety of presents and supplies, and there was money to spare.
"It wasn't $200 per kid, per say, because some of the children had already received other gifts through donations," Fritz said. "Some of the kids, we filled in some of the donations that they did not receive yet. Then for some, we took them on completely and spent near or over $200."
Fritz said unused funds will be carried over into a spring campaign that will likely take place around Easter on April 21.
Unlike a Christmas campaign that called for gifts and toys, Fritz said she liked the flexibility that will come with the spring effort.
"This can be more about necessities like kitchen supplies and clothes," Fritz said. "One of the things with the Christmas drive is some students aged out. How many 16- and 17-year-olds want toys?"
She added, "But we can do a lot of different things for Easter. We bought Sephora for one girl during Christmas, and she loved it … We might do more of that."
Fritz said the group does not plan to hold another online campaign but will instead ask students for money and perhaps hold fundraisers.
"[Volunteer] Lisa Salomon said that a spring drive is important because people give a lot less outside of the holiday season, but the need is the same," Fritz said. "So, we'll have one more drive."
Salomon added, "Jamie is such a special person that anything she puts her mind to, I believe she can accomplish."
---