Glendale Unified saves summer middle school, assistant principals amid cuts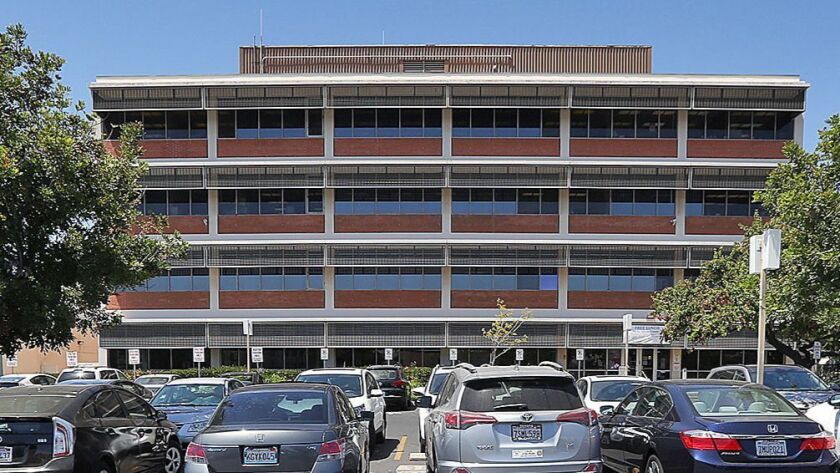 Two assistant principal positions and a summer middle-school program were spared from proposed cuts in Glendale Unified following a decision by the school board on Tuesday.
District officials anticipate slicing roughly $5 million from the district's 2019-20 budget and leave just under $2 million in reductions for the following school year as they try to close a two-year $6.83-million deficit.
"It's critical, too, we send this message today that we, as [board members], we're going to try to cut as far away from the classroom as possible," board president Greg Krikorian said.
In December, Glendale Unified filed its first qualified budget in 10 years at the first interim report deadline for the 2018-19, 2019-20 and 2020-21 school years, indicating the district may not meet financial obligations for 2020-21.
The Los Angeles County Office of Education responded in January with a letter warning the district to address its financial problems and amend its budget by March 18 or risk county intervention.
Included in Glendale's first interim budget was a solvency plan with $5 million in cuts for the 2019-20 school year. That figure increased to $10 million in reductions for the 2019-20 and 2020-21 school budgets in mid-February and included elimination of a summer middle-school program.
Thanks to a state-funding hike, a slight lowering of CalSTRS pension rates, a few grants and savings from vacant positions, the reductions were cut to about $6.83 million.
The revised plan halts the termination of two assistant principals from either the middle- or high-school levels, which would have totaled $308,000, and the closing of the summer program, which carries an estimated cost of about $317,900.
While district officials are not scheduling any employee layoffs, they are projecting there will be 11.5 vacant positions that would not be filled, including three typist clerks, a purchasing agent, information analyst and plumber.
In terms of educators, the cuts would eliminate seven teaching positions at the middle- and high-school levels, along with two and a half elementary teachers and an assistant principal through retirements, resignations or the release of temporary teachers.
According to Cynthia Foley, the district's human resources director, about 20 to 25 teachers retire each year.
"The vacancies that you're seeing… we've already vetted that we can absorb [them]," interim Supt. Kelly King said. "It does not mean that we do not feel it."
The proposed reductions would total roughly $419,000 at the elementary level and about $1.2 million at the middle- and high-school levels.
Some teaching cuts would be the result of lower enrollment. Glendale Unified had 281 fewer students this school year compared to the year before, according to a report by district employees Hagop Eulmessekian and Kelly Stubbs.
"Even if a school district's budget is balanced and there's no particular problem, if you have a decline in enrollment, you have to make a staffing reduction approximately the same proportion of enrollment loss," said Stephen Dickinson, the district's chief business and financial officer.
Proposed non-personnel reductions include a 4.5% cut in all district office department budgets, which means $1.13 million less for supplies, services and conferences, as well as a reduction in copier and printer services that would save roughly $150,000.
Another cut would include reducing the district's health and wellness rate, which does not affect employees, from 9% to 8%, to save $300,000 annually.
The district also plans to move the salaries of nine grounds positions from the General Fund to the routine maintenance fund, which is expected to save about $720,000 per year. As a result, routine maintenance would be less frequent at school sites after move, Dickinson said.
Another position the board kept was executive director of planning and development in charge of Measure S bond projects. The $175,000 annual cost, however, would come from Measure S funds and not the General Fund.
The district is also set to reduce approximately $1.82 million from the 2020-21 budget.
"Cuts are never easy," King said. "However, with the state of California funding, cuts are necessary for us to have a positive certification with the county."
School board members are expected to vote on the proposed cuts and approve a positive budget certification at their next meeting on March 12.
---