'Glee' and 'Justified' actor arrested on suspicion of drunk driving in Glendale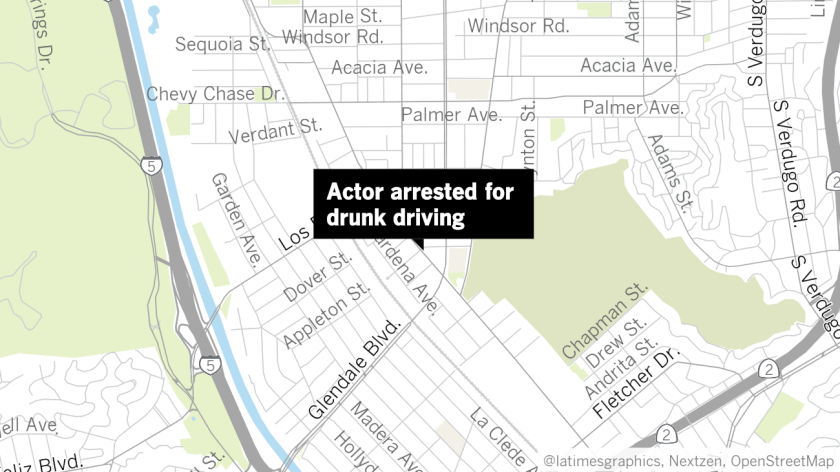 Actor Jesse Luken, who had supporting roles in the television series "Glee" and "Justified," was arrested on suspicion of driving under the influence earlier this month in Glendale.
The Glendale Police Department received word of a car accident that occurred sometime around 11:15 p.m. on Dec. 5 near the intersection of San Fernando Road and Cerritos Avenue.
When officers arrived at the scene, they found a four-door Toyota sedan resting partially on the sidewalk with major front-end damage.
Sgt. Dan Suttles, a department spokesman, identified the car's driver as Luken.
The 35-year-old failed a field sobriety test and was taken to Glendale City Jail, where he provided officers with a blood sample for blood-alcohol testing, according to Suttles.
He was booked on suspicion of driving under the influence of alcohol and driving with a blood-alcohol content of .08% or higher. Luken was released several hours later on $5,000 bail.
Twitter: @Andy_Truc
---