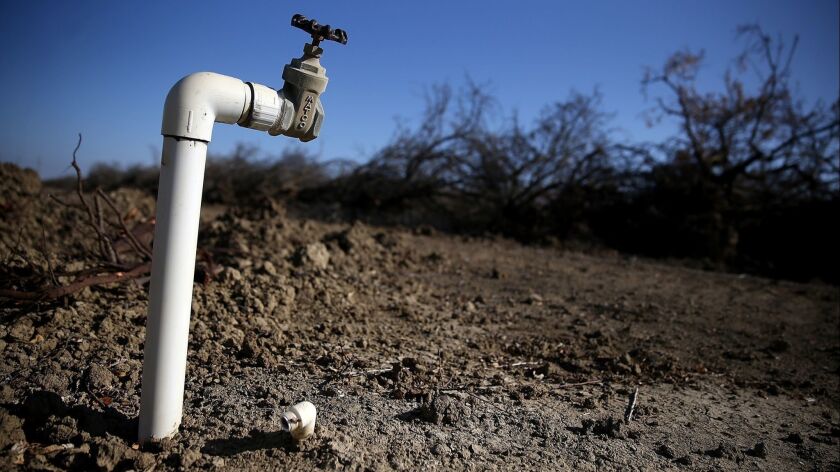 Crescenta Valley Water District's board of directors have proposed rate increases for both its water and sewer rates. If approved, customers could see their combined monthly bills increase by about $7.
On June 11, board members will hold a public hearing about the proposed 7% water rate hike, as well as a 4% increase in sewer, or wastewater, rates, according to Christy Scott, spokeswoman for the water district.
If adopted, the new rates will go into effect July 1, impacting the district's roughly 33,000 customers in La Crescenta, Montrose, and portions of Glendale and La Cañada Flintridge.
Under the proposed rates, monthly water bills would increase by an average of $5.32 and monthly sewer service bills would increase by an average of $1.66.
Driving up costs is a decreased availability of local groundwater sources, Scott said. As a result, the district has been purchasing more water from Northern California and the Colorado River, which travels hundreds of miles through aqueducts and costs more than tapping into closer wells.
Previously, the district pumped 60% of its water and purchased 40%. That ratio has flipped, with the district now pumping 40% and buying 60% of the water it needs to serve customers, Scott said.
"I think every agency that pumps groundwater is having this problem because [of the] historic drought," that spanned from 2011 to 2017, Scott said.
While the past year saw record rainfall across the state, Scott said it will take at least 18 months before that water is available to pump.
Capital improvements, such as reservoir and well maintenance, are also "a big driver of the budget" for water rates, according to Scott.
Currently, the water district has a list of 11 capital improvement priority projects totaling nearly $3.2 million it could undertake, a water district document showed. Scott said each project needs to be voted on by the district's board to move forward.
Last year, water rates increased 5.5%, Scott said. They have risen annually for the past 10 years.
Wastewater rates reflect what the district charges customers to collect sewer water and transport it to a treatment center, Scott said. Those rates last increased four years ago, she added.
A vote on the new rates is tentatively set for the end of June, Scott said.
The upcoming public hearing will be held in the CVWD's board room at 2700 Foothill Blvd., La Crescenta.
---