Man breaks into a Glendale home with the family still inside and watches TV, police say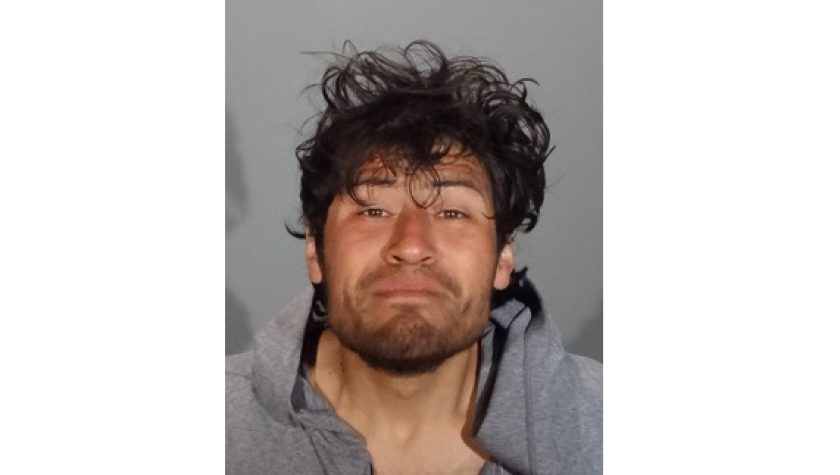 A Los Angeles man allegedly broke into a Glendale home on Saturday while the family was inside, and police say he proceeded to watch TV in the living room and eat food from the kitchen.
The man was first spotted around 3:45 p.m. by children living at the home in the 1700 block of Hillside Drive, and they quickly alerted their parents. The man was reportedly sitting on a couch in the living room, remote in hand, watching television.
The parents yelled at the man before taking their three children to a next-door neighbor's home and calling police, according to Tahnee Lightfoot, a spokeswoman for the Glendale Police Department.
When officers arrived at the home, the man had locked the doors and could be seen through the windows walking in the kitchen and eating food that the residents had bought earlier in the day, according to Lightfoot.
She also said a black bicycle was found outside the home, near the living room, and the man may have used it to travel to the home.
"Officers called the house numerous times and made announcements through their [public address] system for the man to come out of the home, but he just failed to comply," Lightfoot said.
Authorities eventually entered the home and, with the help of a K-9 unit from the Burbank Police Department, found the man in a back room of the residence. He was booked on suspicion of residential burglary and identified as 27-year-old Sergio Castillo of Los Angeles.
During a search of the home, Lightfoot said it appeared Castillo had rummaged through bedroom drawers and even lit a candle. There were no obvious signs of forced entry, she added.
Castillo was on parole at the time of the incident and is currently being held without bail.
Twitter: @Andy_Truc
---