Exhibit takes a 'feminine' look at the world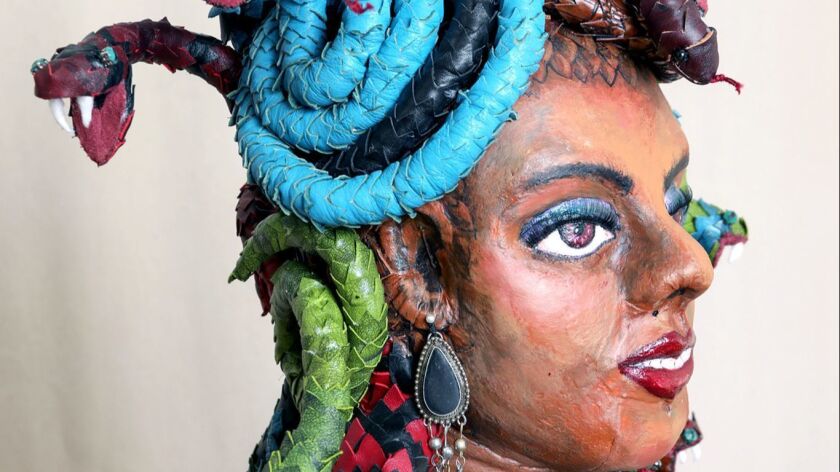 The ace/121 Gallery in Glendale is featuring an exhibit titled "There's No End to Her," which runs through next week.
"The works exhibited present a feminized version of both the Earth and our relationship to it, in stark contrast to the violent and oppressive vision of a colonialist planet," according to gallery representatives in a statement.
"Rather than being gendered as female, the artwork in 'There's No End to Her' is a fluid interpretation of the word 'feminine,' here defined as an appreciation for the intuitive relationship of a person — and body — to environment through an unrestricted connection to landscape," they added.
The exhibit is curated by CandyJoe Dahlstrom and features works by artists Claire Apana, Jackie Bell Johnson, A. Laura Brody, Stephanie Dahlstrom, Brett Fanger, Erin Fussell, Racha Tahani Lawler, Corrine Loperfido, Narciso Martinez and Nune Nersesyan.
The gallery is located at 121 N. Kenwood St., Glendale. The entrance is via Louise Street, south of Wilson Avenue, and between the Glendale YMCA parking lot.
Gallery hours are from 1 to 6 p.m. Tuesday and 11 a.m. to 4 p.m. Wednesday and Thursday.
For more information, visit ace121gallery.com or email info@ace121gallery.com.
Twitter: @LAMarkKellam
---