Possible murder-suicide in Glendale may have involved twin brothers, police say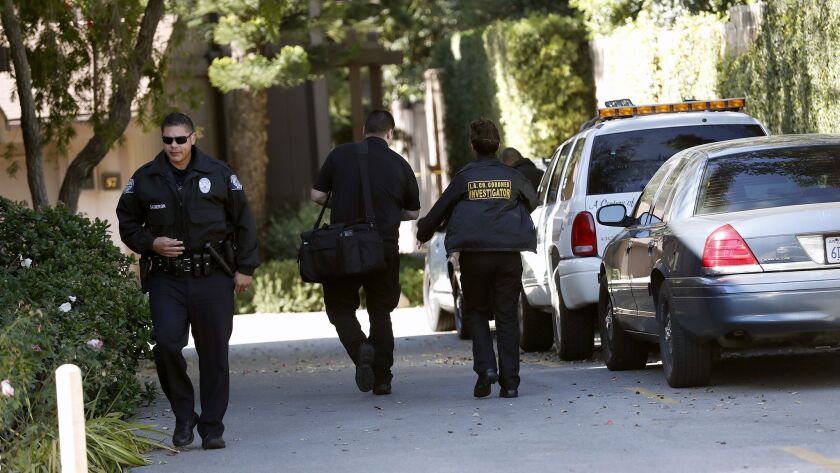 Glendale was rocked by a pair of deaths Wednesday morning in what authorities think may have been a murder-suicide between twin brothers.
Police were made aware of the first death around 3:30 a.m. after receiving a call about an injured person in an apartment along Northwoods Lane in La Crescenta. Sgt. Dan Suttles, a spokesman for the Glendale Police Department, said officers found a man in his 50s dead inside the residence.
It's unknown how the man died.
About 45 minutes later, police received word of a possible suicide on the 134 Freeway involving a man also in his 50s.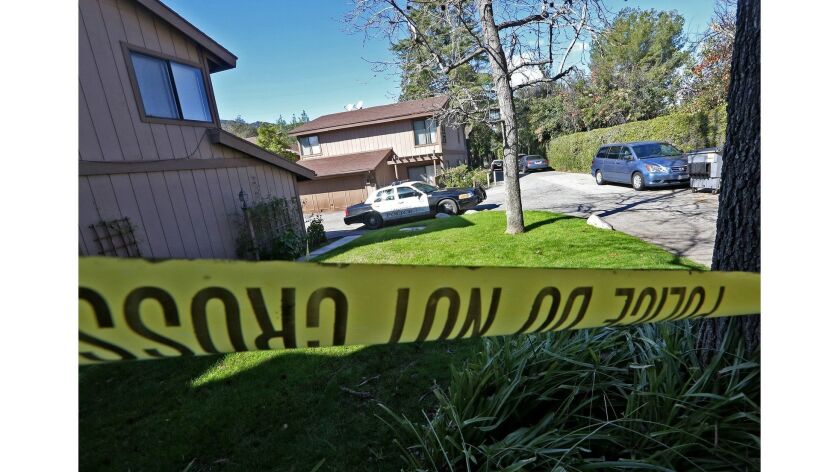 Suttles said the man in that incident appeared to have jumped off the 2 Freeway interchange onto the eastbound 134.
"At this point, we're working off the assumption that they're connected," Suttles said. "We've been told that they're possibly twin brothers who both lived at the apartment."
The Los Angeles County medical examiner's office has yet to confirm the two men's identities.
Suttles said no motive is available at this time because "there's only two witnesses, and they're both deceased."
Twitter: @Andy_Truc
---