State bill that would free up $27M for affordable housing in Glendale clears committee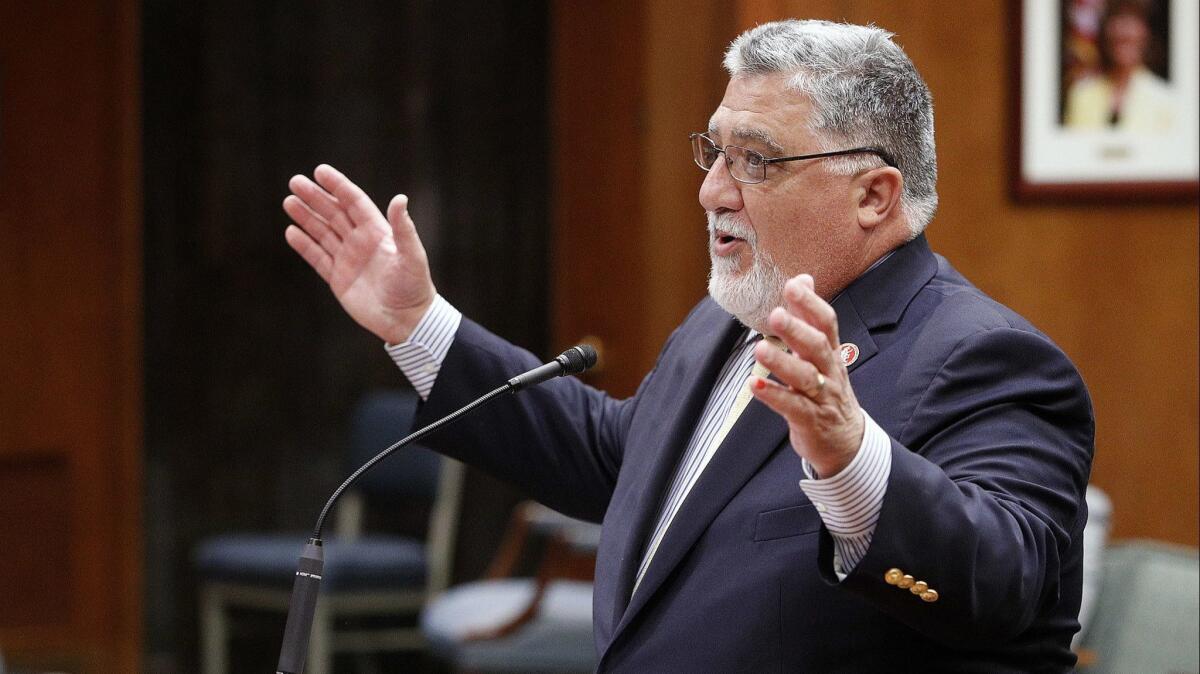 A bill that would allow Glendale officials to repurpose $27 million in bonds originally intended for redevelopment projects to build affordable housing cleared its first state Senate committee this week.
On Wednesday, the Government and Finance Committee voted 5-2 to advance Senate Bill 532, sponsored by the city of Glendale and authored by state Sen. Anthony Portantino (D-La Cañada Flintridge). It will now head to the Housing Committee for a hearing on April 22.
In February 2012, when the state was financially troubled, former Gov. Jerry Brown closed more than 100 redevelopment agencies in cities across California. The agencies were supposed to use a portion of their property tax funds to partner with developers to revamp blighted areas, but critics questioned the public benefit of some of the resulting projects.
Glendale had sold bonds to the tune of $50 million the year before the agencies were shuttered, but the state prohibited the city from touching the funds, according to Philip Lanzafame, the city's director of community development. Lanzafame flew to Sacramento to speak on behalf of the bill during the committee's hearing, along with several other city officials.
In 2015, state officials allowed Glendale to spend 30% of its redevelopment funds, in addition to any funds related to housing, Lanzafame said.
A $27-million balance remained, which "has sort of been in limbo these last few years," said Glendale Mayor Ara Najarian, who also spoke during the committee hearing. "We've been trying to figure out ways to shake that money loose."
"The state of California no longer has a financial crisis. We do have a housing crisis. There is just not enough affordable housing for everyone in California," Lanzafame said. "We thought that this was a good use of those dollars, rather than have them stranded."
In July, the city's Housing Authority voted to go forward with legislation that would allow them to keep the remaining balance if it was used exclusively for affordable housing. Portantino took up the bill at the city's request.
"Glendale is a special city that had used the redevelopment tool well until it was taken away," Portantino said in a statement. "Glendale has also been working on several affordable housing options within the city. It would be terrific if we could free up and leverage $27 million dollars for new affordable housing units."
According to Lanzafame, the money represents anywhere between 250 and 300 affordable units the city could bring online by building new housing or acquiring and rehabbing existing properties.
The money would also be leveraged with the private sector, which could bring in $60 million in additional funds to create housing, Najarian said.
"This isn't just money that we're going to squander," Najarian said, describing what he told the senate committee. "We've got a well-oiled staff and department that is committed to creating housing."
Both Najarian and Lanzafame said Glendale's situation is somewhat unique relative to most other cities due to timing — the city sold the bonds just before the redevelopment agencies were shuttered.
Santa Cruz, another city in a similar situation, spearheaded Assembly Bill 411, which is much like Glendale's bill, earlier this year.
That bill has cleared two committees in the Assembly and will now head to the Appropriations Committee.
Twitter: @lila_seidman