Narcotics and thousands in cash recovered from suspected drug dealers, Glendale police say
Authorities arrested a pair of men suspected of illegally selling prescription drugs in Glendale on Thursday and recovered several thousands of dollars in cash from the two.
Detectives with the Glendale Police Department's narcotics division were surveilling the two men when they spotted an alleged drug deal take place between them and another person who had driven from Orange County to allegedly purchase pills, according to a statement from Sgt. Dan Suttles, a spokesman with the department.
Suttles said detectives identified the two suspected dealers as Jofreh Davtian and Boris Mkhitarian.
The two, along with the person from Orange County, were soon detained by police. Suttles said a bottle of Xanax and $400 in cash were recovered from Mkhitarian.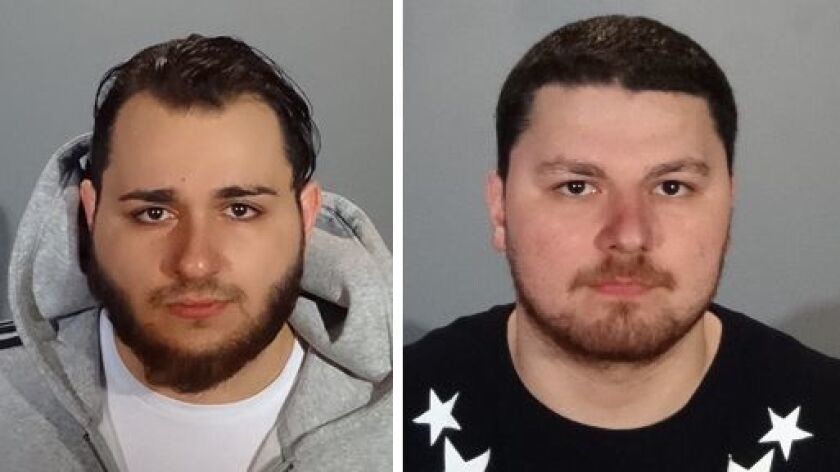 Authorities then conducted a search of Davtian's Glendale home, where officers discovered a hidden compartment within one of the walls that contained 25 bottles of promethazine with codeine, a type of narcotic syrup. Thousands of dollars in cash and a second bottle of Xanax were also found in a safe at the home.
Mkhitarian was arrested on suspicion of selling Xanax, while Davtian was arrested on suspicion of selling a controlled substance.
Twitter: @Andy_Truc
---