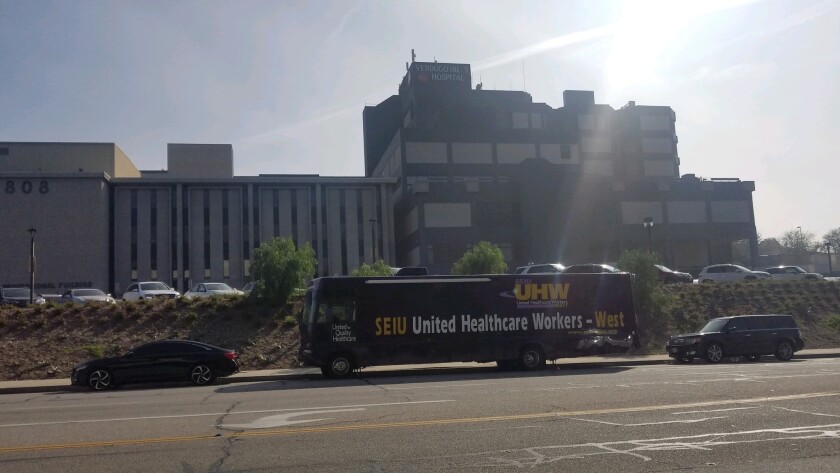 A surgical buyer has appealed the rejection of his petition by the National Labor Relations Board to dissolve a union of healthcare workers at a USC-owned hospital in Glendale.
The petition was rejected because it was filed two days late. However, the petitioner argues that the tardiness was excusable because it was based on incorrect information on the board's website.
Mori Rubin, regional director for the National Labor Relations Board, or NLRB, rejected the argument by the buyer, Andrew Brown, in her Oct. 25 decision, pointing to the fact that the website features an explicit disclaimer that it should not be relied on for legal advice.
When someone like Brown, who initially represented himself in the matter, "acted in good faith and relied on the board's website but missed a deadline by a mere two days, such buried disclaimers on official government websites breed cynicism — if not contempt — for the NLRB, in particular, and the government, in general," wrote attorney Glenn Taubman in the request for review filed Thursday.
Taubamann and another lawyer from the anti-union group National Right to Work are providing Brown free legal counsel.
Union representative Linda Arnold and spokesman Sean Wherley from the Service Employees International Union-United Healthcare Workers West, or SEIU-UHW, did not respond to requests for comment.
Brown said all he wants is a secret election, so employees can express their views about SEIU, "but the union and NLRB are working overtime to prevent that from happening by using a bunch of legal technicalities to prevent an election."
When contacted Thursday, USC Verdugo Hills spokeswoman Meg Aldrich said hospital administrators were unaware the appeal had been filed.
"We support all of our employees here, whether they are pro-union or anti-union," the hospital's chief executive Keith Hobbs said the next day. "We support all of them and will continue to do that through our journey of bargaining."
According to Brown, there is no time frame in which the NLRB must respond to the appeal. The NLRB did not respond to confirm.
The hospital and union have set a date in mid-December to begin negotiating a new contract. The existing contract is set to expire Jan. 31.
Prior to Rubin's decision in late October, the fate of SEIU and its 230 members seemed uncertain, with the initial petition filed by Brown accusing the third-party representation of failing to achieve better wages and benefits since it was brought on board three years ago.
Union leaders countered with accusations that hospital management was turning employees against each other and against third-party representation by offering scattershot raises to non-union employees and refusing to bargain.
"They were promising us these big raises and these great benefits, but they went and pretty much accepted the first contract they were offered," Brown said before the NLRB handed down its decision. "They didn't really help us or protect us at all."
"We agree they are still underpaid and are now fighting to raise their wages in bargaining," SEIU spokesman Sean Wherley said in late October regarding the union, which was formed in 2016 and includes nursing assistants, patient services representatives, obstetrics technicians and phlebotomists.
Unionized environments typically result in a 30% gain in wages and benefits compared to non-unionized ones, according to Kent Wong, director of UCLA's Labor Center.
Twitter: @lila_seidman
---