Glendale City Council seeks new member, calls for applications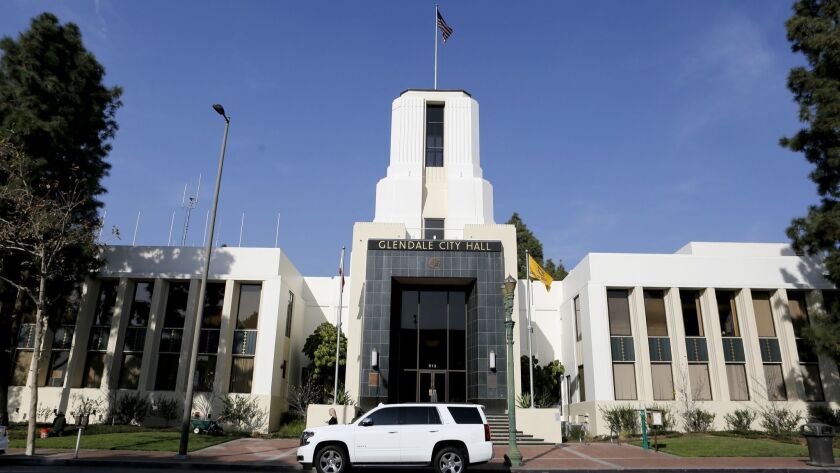 Glendale City Council members have decided to fill a vacant seat on the dais by appointing a member from the community and launched a call for statements of interest this week.
The council has been one member short since last Friday, when former Councilman Zareh Sinanyan resigned to work for the Armenian government.
The remaining four members opted not to call a special election in November — their only other option to fill the seat — citing city staff's projected price tag of more than $1 million to put the issue before voters.
"There would no expense if we appointed someone," said Councilwoman Paula Devine during the most recent council meeting on Tuesday, adding that it could be done immediately.
"That's really what we need, is someone sitting here to even out the vote," Devine said, calling potential 2-2 splits "troublesome."
Mayor Ara Najarian ultimately agreed, though he called it a "tough decision."
"You want the public to have a say and decide who the next council member is," Najarian said, but suggested the associated cost was prohibitive.
Any appointed individual would serve until the city holds its next regularly scheduled election in March of next year, or about 7 months, as outlined by the city's charter.
Those interested in filling the council seat can submit a statement including qualifications and other pertinent information to City Atty. Mike Garcia via email or snail mail.
Statements must be received by 5 p.m. on June 17 for consideration.
Council members will discuss the applicants and likely make an appointment during a special meeting set for 10 a.m. on June 21.
That Friday marks Mayor Ara Najarian's last business day before he leaves for a vacation, which will extend past July 7, the council's deadline to make an appointment.
If council members do not make a decision by that date, they must immediately call for a special election, according to a city report.
An individual chosen in a special election would serve until 2022, or what would have been the end of Sinanyan's second term.
Prior to the discussion of his replacement, Sinanyan addressed the council and described his decision to join the Armenian prime minister's cabinet as fraught with "mixed emotions."
"My goal was always to do what was best for my broader family of Glendalians to ensure that our children grew up in a safe and prosperous city," said Sinanyan, who was first elected to the local council in 2013.
"But as…the grandson of displaced people, refugees from the Armenian Genocide, who were once again forced to flee [their] homeland because of communism, I feel the great duty to return home and serve the seven million Armenians worldwide who have stories that are similar, if not identical, to mine," Sinanyan said.
In his pending role, Sinanyan will be in charge of Armenia's diaspora affairs, reporting to the country's prime minister, according to Armenian news outlets.
He will serve as a liaison between Armenia and its communities around the world, Najarian said last week, citing conversations he had with Sinanyan, who could not be reached for comment.
Statements of interest can be delivered personally or mailed to 613 E. Broadway, Room 220, Glendale, CA, Attn: City Attorney Michael J. Garcia. They can also be emailed to mjgarcia@glendaleca.gov
For more information, call the city attorney's office at (818) 548-2080.
---