Zagtoon animation studio announces move to Glendale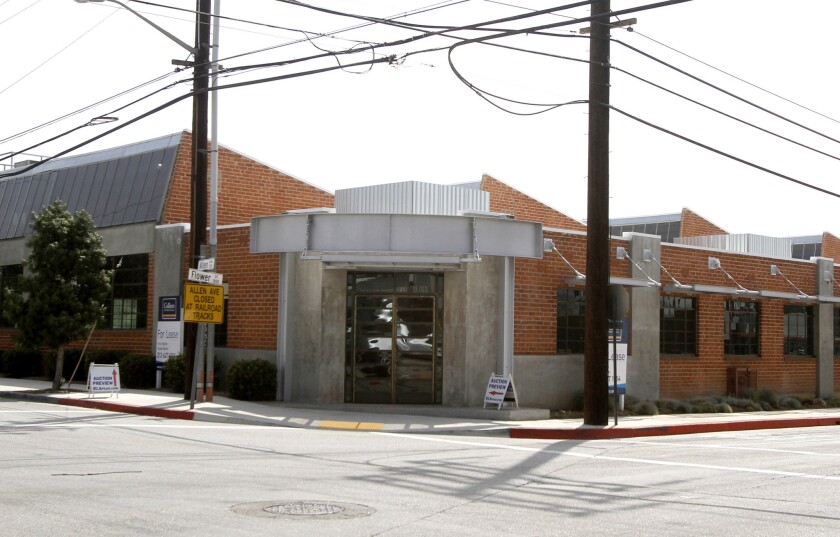 An animation studio has drawn up plans to move into a 40,000-square-foot office building in Glendale, where its officials expect to be churning out several TV series and feature-length films.
The Paris-based Zagtoon announced it will be expanding to a site at the corner of Flower Street and Allen Avenue later this summer with a staff of 150 employees, including animators.
Jared Wolfson, head of production for the TV division, said he's glad to be in the neighborhood where other well-known animation studios are located.
"We really wanted to be in the market where the pulse of the community was alive and thriving," he said. "Finding a spot on Flower, a mile from Disney and a mile from DreamWorks, it was just a gem."
Zagtoon focuses on creating content for kids and families, and one of the first projects it will be creating on its new campus will be "Ladybug," which has been inked to air on the Disney Channel.
The new TV show is about two high school students in Paris chosen to transform into superheroes to battle baddies in the city.
Other shows in Zagtoon's existing repertoire include "Popples," "Kobushi" and "7C's."
The new animation offices will also be kicking off a new feature-film division for Zagtoon that will blend computer animation with live action, Wolfson said.
"We have a slate of features that are already green-lit," he said. "It's just a matter of getting the operation going."
Wolfson added it was a little premature to talk movie titles at this time.
Amenities at the new studio site include a gym, dojo and a French restaurant, which will be open to the public, Wolfson said.
"We're thrilled. It's both an honor and a pleasure to be doing what we're doing in Glendale," he said. "We've had the support of the mayor and the city. They've been very accommodating and opened the doors for us."
--
Follow Arin Mikailian on Twitter: @ArinMikailian.
ALSO:
Japanese retailer UNIQLO to open in Glendale Galleria
Agency temporarily suspends Glendale pharmacist from working
---