Intersections: The Queen of Tejano made being multicultural OK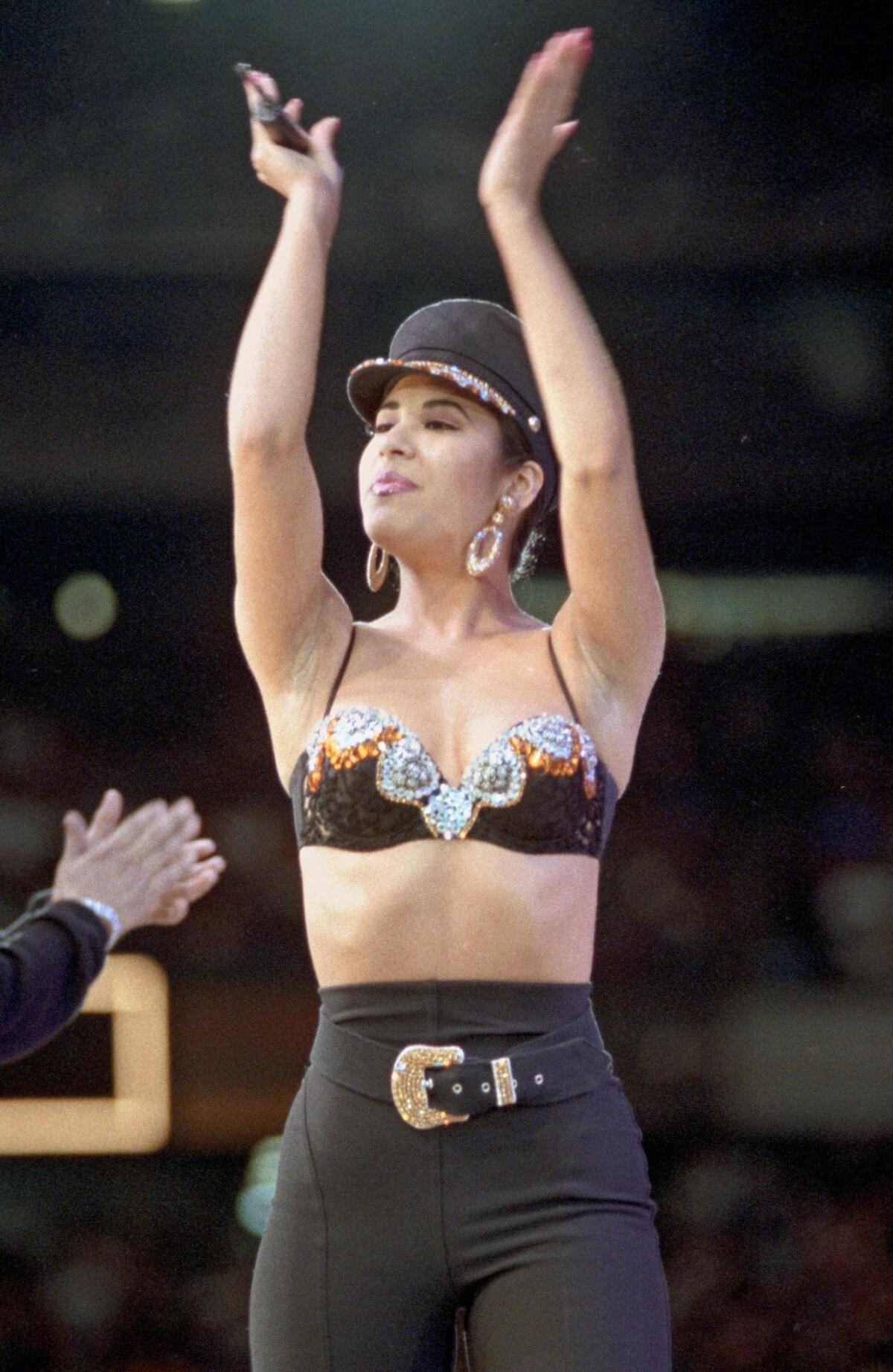 Maybe it was her hair, that thick, overbearing black mane curled to perfection that made my own wild hair easier to deal with, her colorful and often risque fashion sense that set her apart from everyone else and had me enamored, or how she switched between singing in Spanish and English so flawlessly. I appreciated every word, even if I couldn't understand the majority of them.
Every generation has an icon they mourn. For me, it was Selena Quintanilla-Pérez, the "Queen of Tejano" as she was often referred to, who went from small-town Texas to a global stage and revolutionized the music industry in the process.
This week marks the 20th anniversary of her tragic death. While decades have passed, her dedicated fan base is stronger than ever. Festivals and commemorations are taking place to mark her legacy. In her hometown of Corpus Christi, "The Festival de la Flor" is being held this month to honor her and is expected to attract some 50,000 people.
Selena has achieved that elusive measure of success most musicians dream about — her music feels timeless.
She was Mexican American and I was Armenian American, but the feelings she evoked in me were universal. Selena made me feel that for the first time, my multiple-pronged identity was an experience unto itself that needed no changing or manipulating, but simple acceptance.
For perhaps millions of other bicultural kids, too, it was Selena and her conquering of a less diverse music industry that changed how we perceived ourselves. She represented us. She looked different and she sang different. Her music made me feel and move the way I did at events and gatherings and her relationship with her family mirrored mine. They were there, an integral part of her life, people she could not do without.
She even moved like me, or at least the way I wanted to be able to move. When I watched her, I felt like I was watching my inner spirit — complete with the sequined bra top. She wasn't doing this on a small stage in an unknown town. She was drawing crowds of hundreds of thousands of people, spanning multiple countries.
"Instead of assimilation as the erasure of ethnic identity," Chuck Kleinhans wrote in a December 1998 issue of the contemporary media journal Jump Cut, "the mainstream becomes transformed to accept Tejano, to accept a female performer, to celebrate diversity without erasing identity."
She managed to combine elements hidden within the crevices of communities in America, like cumbia, dance-hall and reggae and bring them to a wide audience who has since embraced more diverse forms of musical expression.
And though some mainstream critics dismissed her music as "infectious fluff," to minimize her on the account of never being able to get "Bidi Bidi Bom Bom" out of your head is to not fully grasp the force and transformative power Selena was. It also speaks to how often media gatekeepers can be so far removed from understanding and contextualizing the issues and people important to large segments of American society.
Selena paved the way for more media representation of Latinos, but she also managed to help reconcile the conflicting identities of other multicultural kids. Her confidence built my confidence. Her presence and impact meant that we didn't have to give up one identity to save the other, that feeling whole didn't require erasing the past from our collective memories. It meant building on it with experiences and identities we were cultivating in the present.
--
LIANA AGHAJANIAN is a Los Angeles-based journalist whose work has appeared in L.A. Weekly, Paste magazine, New America Media, Eurasianet and The Atlantic. She may be reached at liana.agh@gmail.com.