Column:: Learning Matters: Career-technical education provides many opportunities for students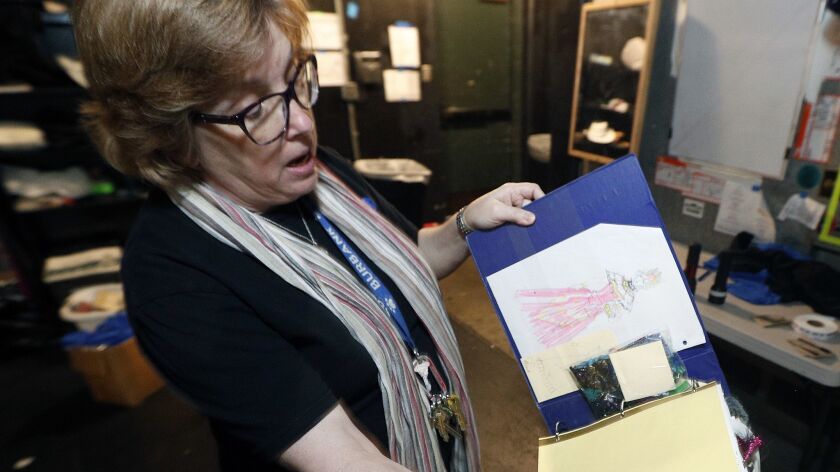 Things stack up with me. Reports and letters, emails I've read but not deleted. It's information I may want, I tell myself, locally important history. Periodically, I purge, but piles return.
Lately, I've been sorting through emails and files dating back 5½ years, collected in my part-time employment with the Verdugo Workforce Development Board.
But when this sorting's done, the desk will be cleared. I've decided to let go of my role as "resource specialist, education business development liaison." But first, I'll give an update on career education, also known as career-technical education, or CTE.
A lot has happened in CTE over the years, but not enough people know about it, judging by the number of times I've heard folks lament the demise of vocational education, or voc-ed, as they knew it. Voc-ed is not dead, but it's different than it was a generation ago, and it has a different name.
CTE is no longer the alternative to the college track. It's not a place to park non-academically inclined students. For some students who've struggled in traditional classroom settings, CTE's hands-on applications can help make sense of academics. For others who glide through academics, CTE can provide new insights and important life experiences.
CTE is meant to provide pathways to career success and living-wage employment in an environment that increasingly requires at least some college or post-secondary instruction. Well-designed CTE connects high school students to college through dual-enrollment classes and other collaborative programs. It also provides important work-based learning opportunities, including some paid internships that help students learn the personal skills many employers find lacking among their applicants and new hires.
This spring, for instance, a second cohort of students from local high schools participated in the Airport Academy at the Hollywood Burbank Airport. Initiated by the airport's public affairs and communications director, Lucy Burghdorf, this work-based learning program takes interested students into the areas of the airport generally not seen by travelers. It provides students a window on the wide range of careers represented by airport employees.
This summer also marks the second year for a music mentorship program for a select number of local high school and community college students, offered in collaboration with Professional Musicians Local 47 and its president John Acosta.
As stated in introductory materials, the program pairs students with working professionals to offer a "front-row seat into what [their] future could be … from musician, producer and composer to recording engineer and sound tech."
I look forward to hearing about their experiences.
News of another summer program came from S. Jimmy Gandhi, associate professor of engineering and director of the Schaffer Center for Innovation and Entrepreneurship at CSU Northridge. Gandhi emailed me with an update about the classes he's been teaching on Saturdays, at no cost to area students.
After more than a year coordinating animation, digital arts and engineering classes for local students who rode a school bus to the CSUN campus, Gandhi brought his entrepreneurship class to Glendale in last year — first to Glendale High and most recently to Hoover High.
While he'd hoped to offer an advanced class this summer, the four classes so far "were all introduction academies as there was tons of demand for the introduction version," he said.
I'm guessing CSUN's engineering program will see an uptick in enrollments in coming years.
Beyond these few examples of extracurricular classes, Glendale and Burbank unified school districts have developed a wide array of sequenced, career pathway courses offered within and beyond the school day. But such success has its own challenges and unintended consequences. Classes have to fit into students' and schools' schedules.
The growth of CTE, advanced-placement classes and foreign-language immersion programs that begin in elementary school, has forced more students to make difficult choices among competing priorities. Should they take advanced-placement U.S. history or the next class in the digital-arts pathway? Advanced-language courses or choir? As schools add classes in newly developed pathways, other classes disappear.
CTE provides life-changing experiences for some students, but meanwhile, enrollment in high school choirs has dropped considerably. That's not the outcome I had in mind when I first ran for school board in 2005, proclaiming my commitment to the values of music as well as career education.
At least students will learn that life demands choices. At this point, I'm ready to choose more time for music … and for clearing some more piles. I'll keep you advised of my progress.
JOYLENE WAGNER is a past member of the Glendale Unified school board, from 2005 to 2013, and currently serves on the boards of Glendale Educational Foundation and other nonprofit organizations. Email her at jkate4400@aol.com.
---