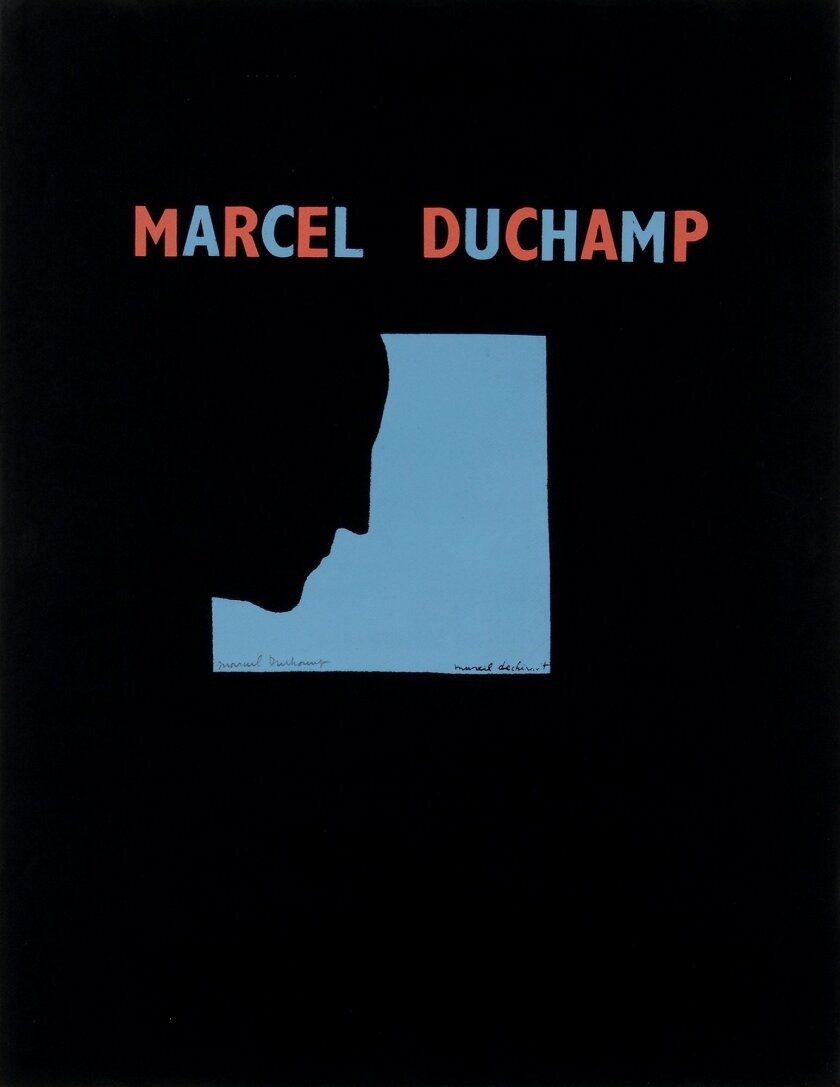 Visionary curator Walter Hopps (1932-2005) pulled Pasadena into the front ranks of contemporary art in the early 1960s with two landmark exhibitions at the old Pasadena Art Museum, now the Norton Simon Museum. "New Painting of Common Objects" (1962) was the first museum Pop Art show anywhere.
Then Hopps mounted the first Marcel Duchamp retrospective in 1963. One boosted the capital of young painters like Jim Dine, Ed Ruscha and Andy Warhol. The other brought the grandfather of conceptual art into sharp focus after decades of benign neglect.
NEWSLETTER: Stay up to date with what's going on in the 818 >>
Suddenly, Duchamp (1887-1968) is a hot commodity in the SoCal art swirl. L.A. Louvre is in the middle of its "A Marcel Duchamp Collection" survey. And Santa Monica's Berman Gallery is closing out its delightful "Duchamp in Pasadena Revisited" show, which makes great use of photographer Julian Wasser's images of opening night. The 76-year-old Duchamp, sitting placidly at a chess table opposite the young and nude Eve Babitz, is quietly subversive and has become an iconic photograph.
Now the Simon gives us a nice combination of homage and heritage in "Duchamp to Pop" (through Aug. 29). Drawing on the museum's holdings along with some loans, the show explores connections between one of art's great thinkers and some of his artistic progeny.
Common objects had been ancillary to painting for centuries, but Duchamp took them and, with minor fillips of presentation, turned them into art. Thus a urinal with a name signed to it was rechristened a fountain, and a Mona Lisa print with a mustache drawn onto it was an entirely new statement. Or was it just a joke?
Curator Associate Tom Norris organized the show. He's a visual artist who works in many disciplines who has long enjoyed Duchamp. "I love the fact that he was so cerebral," says Norris. "No matter what he used, the idea was always the most important thing. With him, the piece is never just what it looks like."
Long after Duchamp bought a bottle rack and pronounced it ready-made art, Pop Art put vernacular subject matter front-and-center. "You can check for the exact quote," Norris advises, "but Duchamp said that the only thing the Pop artists added that he didn't think of was the boring." Claes Oldenburg's huge, deflated canvas ketchup bottle — pregnant with innuendo — would have delighted Duchamp, whose work was never far from sexual undertones.
"Duchamp to Pop" tantalizes with the generational linkage. Prints of Wayne Thiebaud's sticky apples, Llyn Foulkes' "Post Card" (1964), Andy Warhol's Brillo boxes (1969), and Tom Wessleman's much-reproduced "Still Life #2" (1962) — all rub shoulders with Duchamp's "Bottlerack" (1914). Assemblage maven George Herms' altar-like "Librarian" (1960) is also a spawn of Duchamp's found objects.
Duchamp's inversion of usage resonates here: Warhol, another art trickster, divulges little in his silk-screened self-portrait, as Duchamp's own artistic identity games peek out from his pieces. Wallace Berman, a mentor to Herms and certainly the sliest of postwar L.A. artists, is represented by one of his Verifax collages — an alternative application of technology.
One of the great art theorists, Duchamp was also a sly prankster. "I think he liked that slippage," Norris says, "of going back-and-forth between of seriousness and the whimsy. But he liked rules, too; that's why he loved chess so much — each piece has definitive moves and a definitive outcome. Art, on the other hand, is ultimately up to the audience to decide on."
"Duchamp liked that his retrospective at the Pasadena Art Museum was away from Los Angeles," Norris states. "You had to work to get here, but it was the right place at the right time."
--
What: "Duchamp to Pop"
Where: Norton Simon Museum, 411 W. Colorado Blvd., Pasadena
When: Through Aug. 29. Closed Tuesdays.
Contact: (626) 449-6840, www.nortonsimon.org
--
KIRK SILSBEE writes and jazz and culture for Marquee.
--
ALSO:
Arts Briefs: Theater company opens up shop in Pasadena and Glendale documentary screenings set
Sale is second to show at the Autry's American West exhibit
Sheldon Epps gears up for his final year leading Pasadena Playhouse
---