Boldly laughing at 'Star Trek' for Earth's future
Some of comedian Joshua Snyder's most lasting memories of "Star Trek" came from the weekly TV ritual of watching new episodes of "The Next Generation" with his dad. Except one year they watched "SeaQuest DSV" instead, and taped "Star Trek" for later.
"Please don't print that," Snyder says with a laugh. His history as a nerd is secure, as it remains a central ingredient to his standup career, as he jokes about Captains Kirk and Picard, dueling starships and interplanetary relations.
"Kirk is one of my favorite heroes because he solved problems by having sex with people," he says of the original series. "The sex was so good that the entire race would have this huge enlightenment ... Imagine having sex that was so good that you started recycling."
Snyder is taking his favorite pop culture obsession to another level on Wednesday, June 29, with "Trekkies for Trees," a comedy night he's producing at Flappers in Burbank that will benefit the Rainforest Action Network. Joining him will be a crowd of like-minded comics and others, including Karen Rontowski, Jerry Rocha and Adam Feuerberg.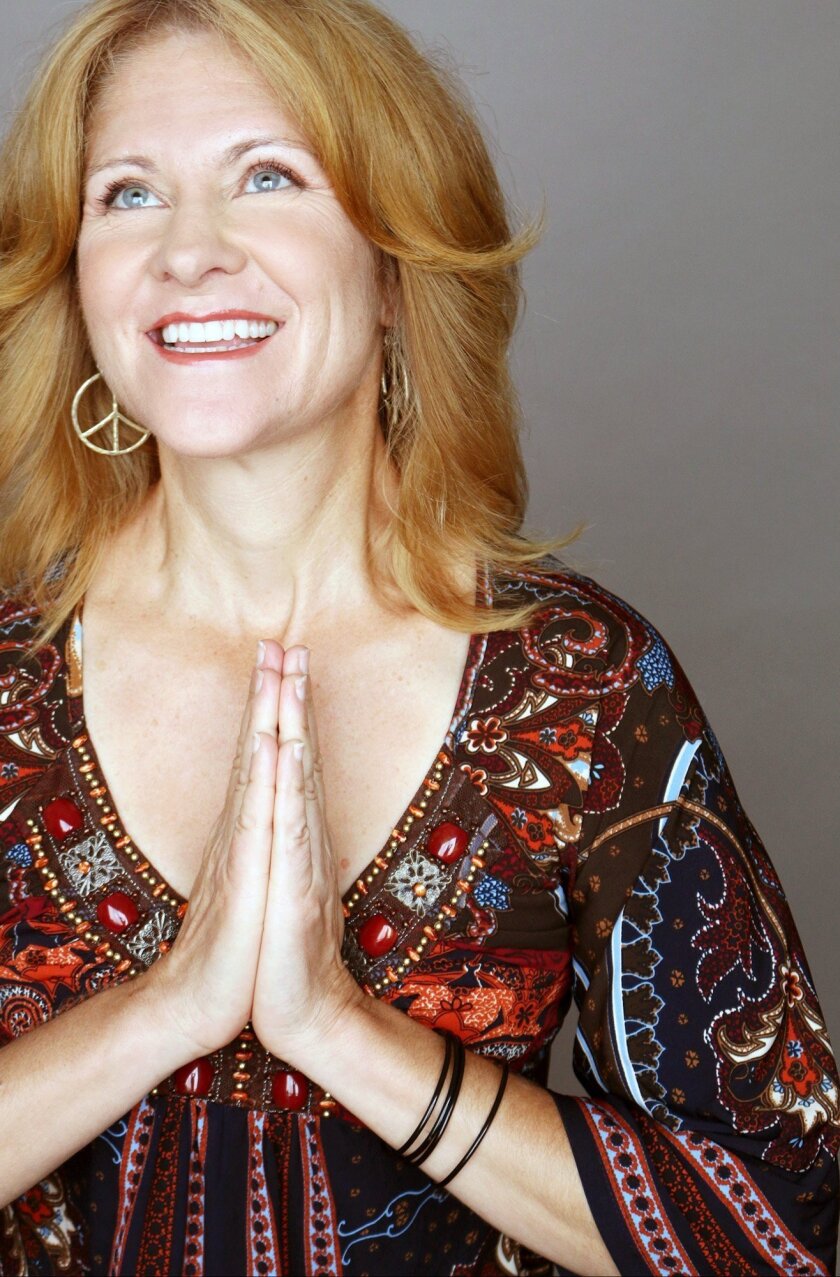 The "Trekkies for Trees" announcement included a joke underlining the benefit's mission to keep earth a "Class M" planet, which essentially means able to support life. The idea came to Snyder as part of his desire to "get out of being a narcissistic comedian" and find a worthy community project.
He landed on the cause of preserving the world's rainforests, and was referred to the Rainforest Action Network by the Burbank Green Alliance. For him, "Star Trek" has been a lifelong inspiration with its underlying promise for humanity "that we're going to somehow pull ourselves out of the direction we're going in. The idea of environmentalism appealed to me."
"What I always come back to is the philosophy that was presented behind episodes of 'Star Trek' — the idea that we all come together, that there are no more borders, there is no more distinction between different groups and human beings. We're all just human. I keep thinking, that's where we need to be going."
Even before organizing next week's "Trek"-themed show, Snyder made his commitment to the series clear, displaying starships from different eras prominently on his website. The series created by Gene Roddenberry and its audience is a recurring subject in his observational humor, as he deals with "how being a nerd affects me in my life — namely that it took until I was 32 to lose my virginity. I talk a lot about that," he says, then adds, "I know there are some Trekkies who lost their virginity much sooner."
He's not alone in his obsession. David P. Kronmiller, who will perform as part of Wednesday's second set, usually appears in a "Star Trek" uniform hoodie. Feuerberg, who appears in the earlier set, sometimes talks about going to Comic Con and meeting his sci-fi heroes while on LSD.
Headliner for the later set is Rocha, who Snyder admits "is a big 'Star Wars' fan, which I know might be violating the theme a little bit. I'm trying to bring peace on earth, and I think it's important that these two groups come together."
The main non-Trekkie in the lineup is Rontowski, who is headlining the early set and describes herself as "more of a metaphysical hippie," whose material is focused on everyday life from another plane of consciousness: "I'm a procrastinator, and I bought a slow-cooker. So dinner will be ready in November."
"I'm actually the one they call when they need paranormal crazy stuff," says Rontowski, who also hosts "Psychic Standup" nights at Flappers. "Maybe they just figure I'm in that same balloon as the Trekkies."
For Snyder, "Star Trek," "Star Wars" and generally "who I am and how much of a nerd I am and how lonely I can be" is a rich source of material. His day job is promotions director at Flappers, and he is co-executive producer of the Burbank Comedy Festival coming Aug. 14 through 20, but his sci-fi obsessions are never far from his mind.
He notes the original "Star Trek" was made in the '60s with limited budget and production values, and very often "you could tell it was an alien because they were the ones in togas." Years ago, he also noticed that between two episodes of "The Next Generation" carpeting on the bridge of the Starship Enterprise was changed.
"Which means," he says, "in-between the time they were saving the Farpoint creature and the time they were infected with a life-threatening plague, someone spilled grape juice."
What: "Trekkies for Trees," with Karen Rontowski, Joshua Snyder, Jerry Rocha, Jason Visenberg, Aaron Mliner, Vicktor Aggerwhil, others.
Where: Flappers Comedy Club, 102 E. Magnolia Blvd., Burbank
When: Wednesday, June 29; shows at 7:30 p.m. and 9:30 p.m.
More info: (818) 845-9721, flapperscomedy.com
--
Steve Appleford, steve.appleford@latimes.com
Twitter: @SteveAppleford
---