Huntington introduces L.A. collectors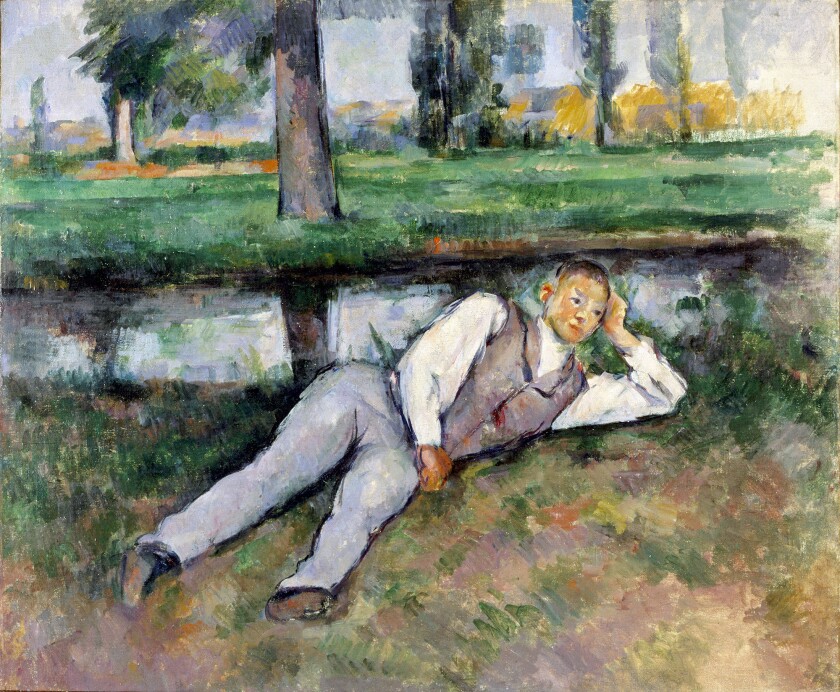 For generations, the cultural hubs of New York, San Francisco and beyond looked at Southern California with an irritating mix of superiority and amusement. Los Angeles was dismissed as nothing more than a crass movie capital, with little or no impact on the esteemed worlds of fine art. Locals, of course, knew better, and acted accordingly.
The ongoing explosion of galleries and artistic expression in the region is now acknowledged (with some alarm) by critics everywhere, but it's also worth noting the long influence of important collectors who resided or at least spent quality time here. Among those were the late Henry Huntington and Armand Hammer, who both amassed significant collections that are now at the center of some local art institutions.
The two businessmen never met, but their work as art lovers is brought together in the exhibition "Van Gogh & Friends: Masterpieces of Impressionism and Post-Impressionism from the Hammer Museum," now at Huntington Library and Botanical Gardens in San Marino through Jan. 2.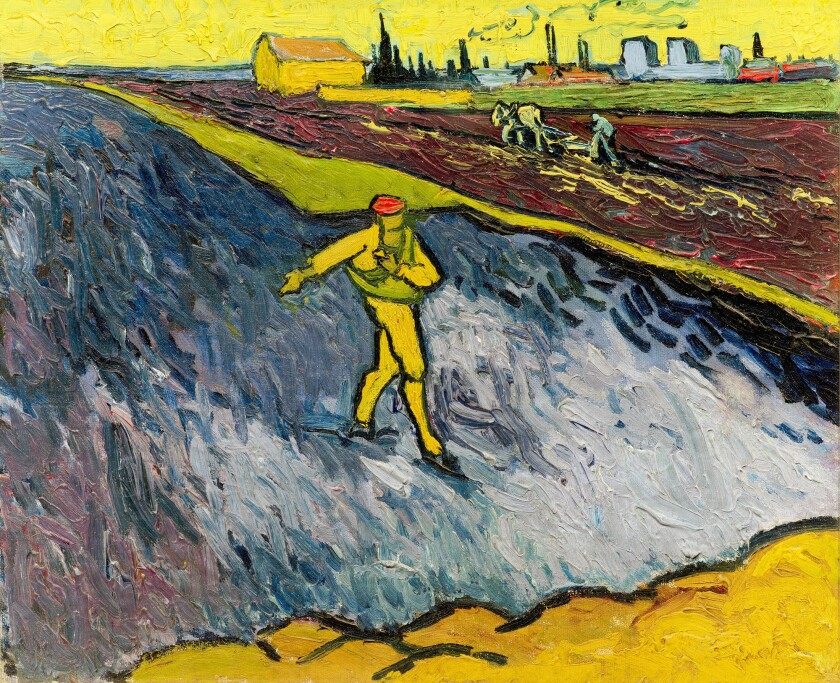 The show connects the Hammer Museum's French masterpieces by Van Gogh, Cezanne, Gauguin and Monet with the Huntington's fine British works, including John Constable's "Stour Near Dedham" (1822). The exhibition also includes "Portrait of Dr. Pozzi at Home" (1881) by John Singer Sargent.
Henri de Toulouse-Lautrec is represented by two paintings, including "Study for 'In the Salon on the Rue des Moulins,'" one of many studies the artist created in brothels, leading eventually to his more elaborate final painting of the setting in 1894. Paul Gauguin is included with his "Bonjour Monsieur Gauguin."
Fifteen of the Hammer's paintings have traveled to the Huntington for the show, with three Van Gogh works among them. One is the Hammer's "The Sower," an example of the dozens of vivid paintings the artist made from his "Wheat Fields" series. The painting depicts a man crossing a field, with a town on the horizon far behind him, depicted in the thick brush strokes of blues, green, red and yellow.
The Dutch post-impressionist painter is a dominant figure in modern art, but he knew little financial success prior to his 1890 death at age 37. His paintings are now among the most valued in the world, making any opportunity to see even three of his pieces together a worthwhile trip.
--
What: "Van Gogh & Friends: Masterpieces of Impressionism and Post-Impressionism from the Hammer Museum"
Where: The Huntington Library, Art Collections and Botanical Gardens, 1151 Oxford Road, San Marino
When: Through Jan. 2
More info: (626) 405-2100, www.huntington.org
--
Steve Appleford, steve.appleford@latimes.com
Twitter: @SteveAppleford
---