Glendale man pleads no contest in fatal hit-and-run collision that killed 4-year-old girl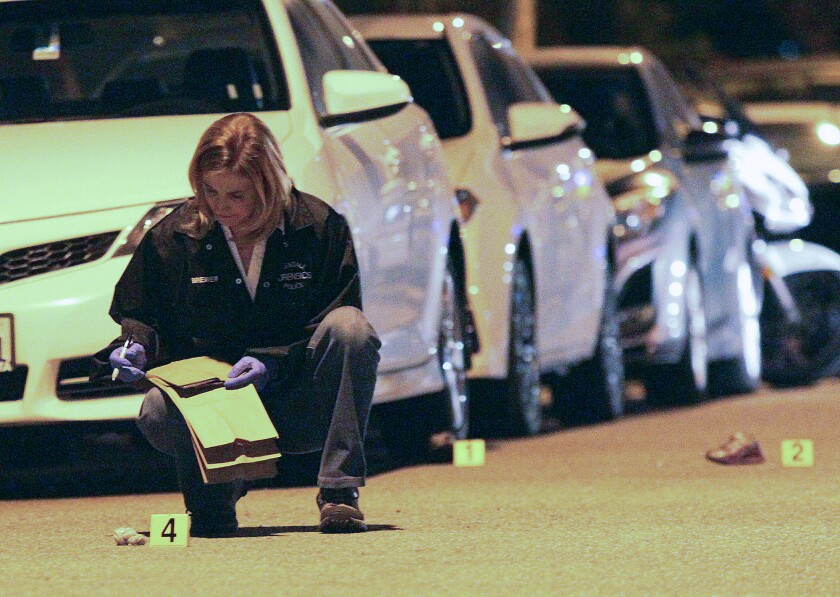 A 56-year-old Glendale man was sentenced to 360 days in county jail Tuesday after pleading no contest to fleeing the scene after his car fatally struck a 4-year-old girl in Glendale last March, officials said.
Shant Badleean pleaded no contest to one felony count of hit-and-run driving resulting in death, according to the Los Angeles County district attorney's office.
NEWSLETTER: Stay up to date with what's going on in the 818 >>
Badleean, who is due to turn himself in in May, was also sentenced to three years of formal probation. In addition, a judge suspended his driving privilege for six months upon his release from jail.
The girl, identified as Violeta Khachatoorians, was fatally struck just before 5 p.m. on March 6 when she ran from her front lawn in between two parked cars and into traffic. She had been playing in front of her apartment complex, located in the 1200 block of East Wilson Avenue, with her parents and sister.
She was struck by the oncoming car before her father, who ran after her while yelling her name, could reach her, a family friend said at the time.
Violeta was thrown a "significant distance" from the impact — about the length of four cars — and into the back end of a parked car, a city official said at the time. She was rushed to Glendale Adventist Medical Center, where she was pronounced dead.
Badleean turned himself in at the Glendale police station the following morning while accompanied by his family and the pastor of his church. He was released a day later after posting $50,000 bail. A woman who was in the car with him at the time of the collision was interviewed by authorities, but not arrested.
Violeta was remembered by a loved one as an energetic preschooler who was learning the alphabet and loved playing with her dolls.
Her death sparked an outpouring of community support, with then-Mayor Zareh Sinanyan initiating a crowd-funding campaign for the family that amassed $46,905. The Glendale Police Officers Assn. also collected donations to help the family.
--
Alene Tchekmedyian, alene.tchekmedyian@latimes.com
Twitter: @atchek
ALSO:
Gov. Brown signs Gatto's bill to create hit-and-run driver alerts
Funeral services scheduled for 4-year-old fatally struck by car
---