Glendale Community College student athlete killed in car crash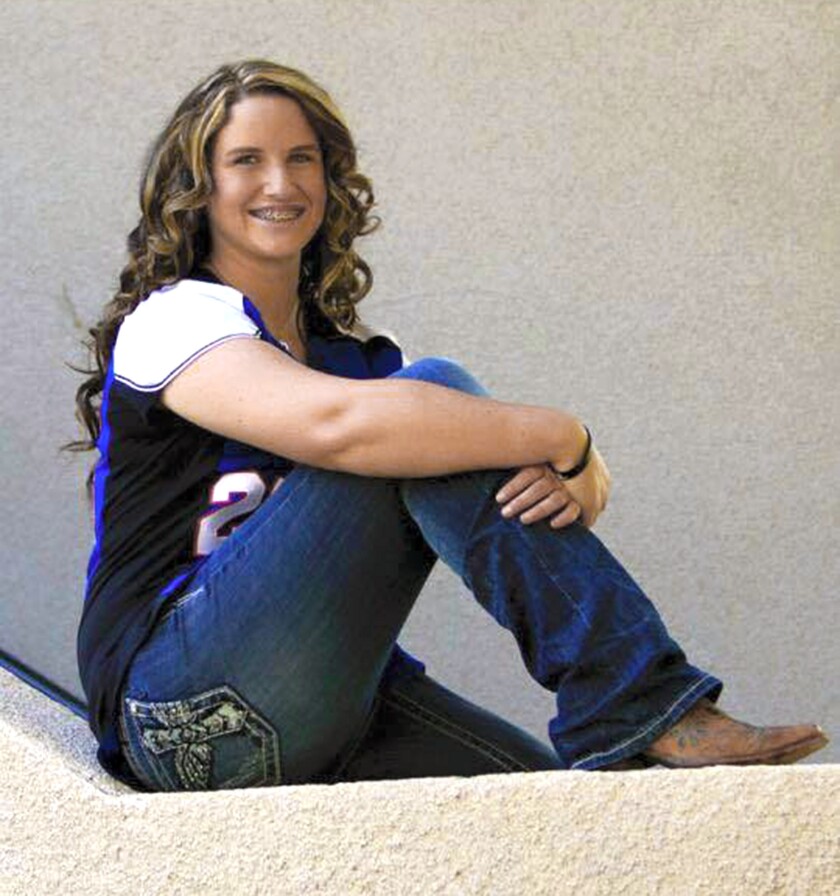 A 19-year-old softball player for Glendale Community College was killed Monday morning in a solo-car crash on her way to the first day of school after the holiday break.
Leona Valley resident Elena Kramer was remembered by her coach as a power hitter who "lit up the room" with her personality.
"As good of a player as she was, and she was a well-above-average player, she was even better a kid," said the college's head softball coach, Sal Pizzo, who'd coached her for several years through travel ball — a program that he said allows elite players to showcase their talents for college coaches — before she joined the Glendale college team.
Just before 8:30 a.m. Monday, Kramer was driving down Bouquet Canyon Road in Santa Clarita when she drifted onto the dirt shoulder, lost control of her 1999 Ford Mustang and collided with a tree, according to the California Highway Patrol. She was pronounced dead at the scene.
Kramer started school at Glendale Community College this past fall after graduating from high school in 2014.
According to Pizzo, she'd received a softball scholarship at a university in West Virginia, but moved home after a semester. She wanted to continue to play and hoped to get an offer at another four-year school after a year in Glendale. The season was slated to start this month.
"Already many four-year schools were watching her," Pizzo said. "She just had that personality that makes friends really quickly — that's what I remember most about her."
During a team meeting on Wednesday, teammates were informed that they could speak with grief counselors at the school's health center.
"They're all in shock," Pizzo said. "I let them know there was support for them if anyone was having a problem or trouble with the situation."
--
Alene Tchekmedyian, alene.tchekmedyian@latimes.com
Twitter: @atchek
---